Summer holidays are one of the most memorable experiences we cherish in our lives. There's nothing more holiday-special than when the family unites and makes travel plans together; even better when we hit the open road with the windows rolled down and welcoming the breeze in.  But the essential questions remain: Where do we go? and What do we do?
Look no further. We at the Pollachi Papyrus have hand-picked the seven best, most fun-packed road trips by the countryside of Pollachi. Surely, the scorching heat may discourage you to leave your air-conditioned rooms. But for how long can you resist the sweetness of a cool thirst-quenching tender coconut or the long stretches of shady, scenic canopy roads? Or the cozy farmhouses that offer shade and shelter to relax and unwind. A road-trip to Pollachi offers all that and much more!
Farm -tour at Sethumadai
Don't forget to look up as tamarind trees envelop overhead in a canopy of leaves to form a tree tunnel. Your drive will be unforgettable and nothing short of a breeze, as you glide through the endless stretch of well-laid roads to arrive at Sethumadai.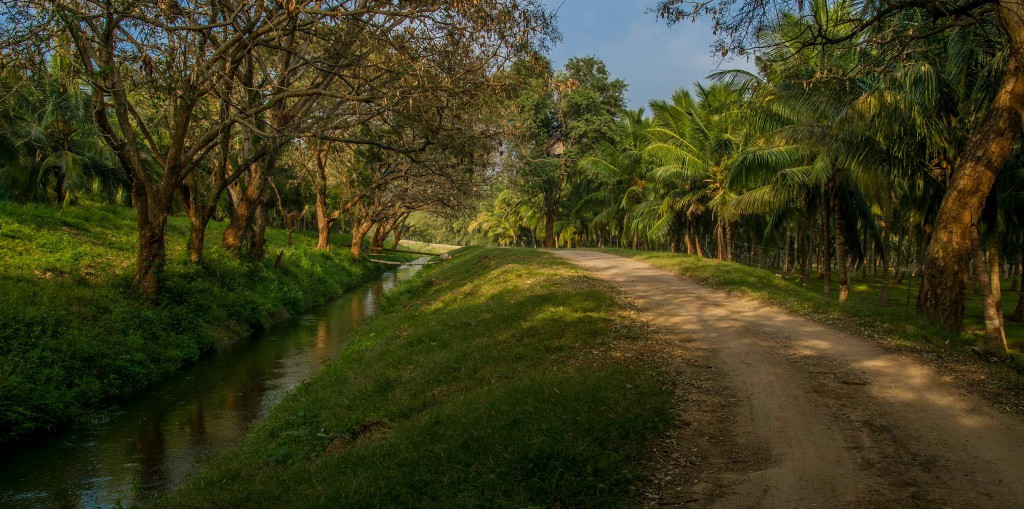 Sethumadai mostly comprises farmlands on which coconuts, cocoa, groundnuts, mangoes etc. are grown.
You can book a Thadam tour and Walk the Talk with the farmer, who is readily willing to share his knowledge and offer guidance to anybody with a flare to change the way we have been practicing agriculture – Let Nature Be, Uninterrupted. A passionate farmer, native to the region, will take you on an educative farm tour inside their 50-acre organic farm where they cultivate Coconuts, the farm's main crop, and other intercrops like Nutmeg, Cocoa, Pepper, Areca nut, Mangoes, and Papaya.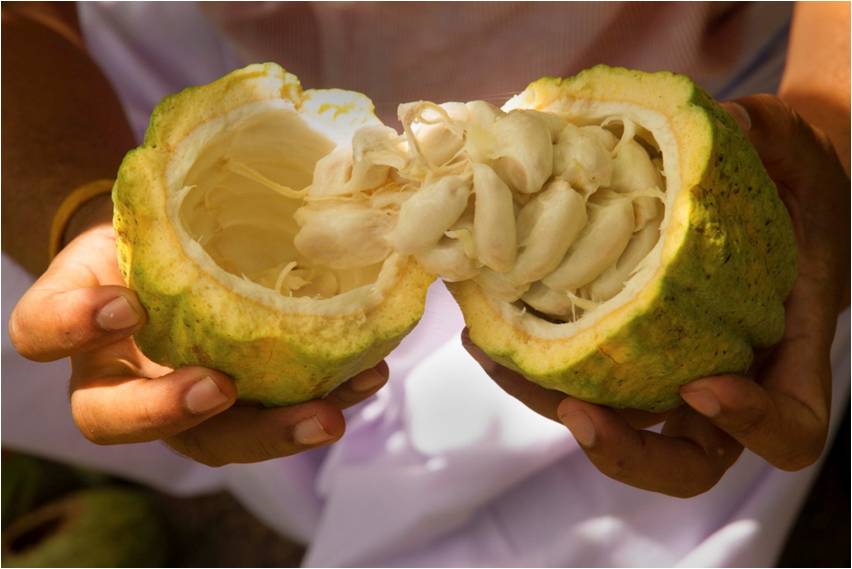 A visit to these exotic private farmlands provides an excellent opportunity to experience agriculture and farming practices of rural Pollachi.
Witness the making of a Cotton Saree in the Handloom Weaving village of Negamam:
A drive through rustic roads amidst quaint villages and Coconut fields will take you to Periya Negamam, a village with a strong and rich weaving tradition. In Negamam, one can walk through the village streets, exploring the fabrics and witness skillful artisans at work, who have perfected the art of weaving silks using knowledge handed over from one generation to the next.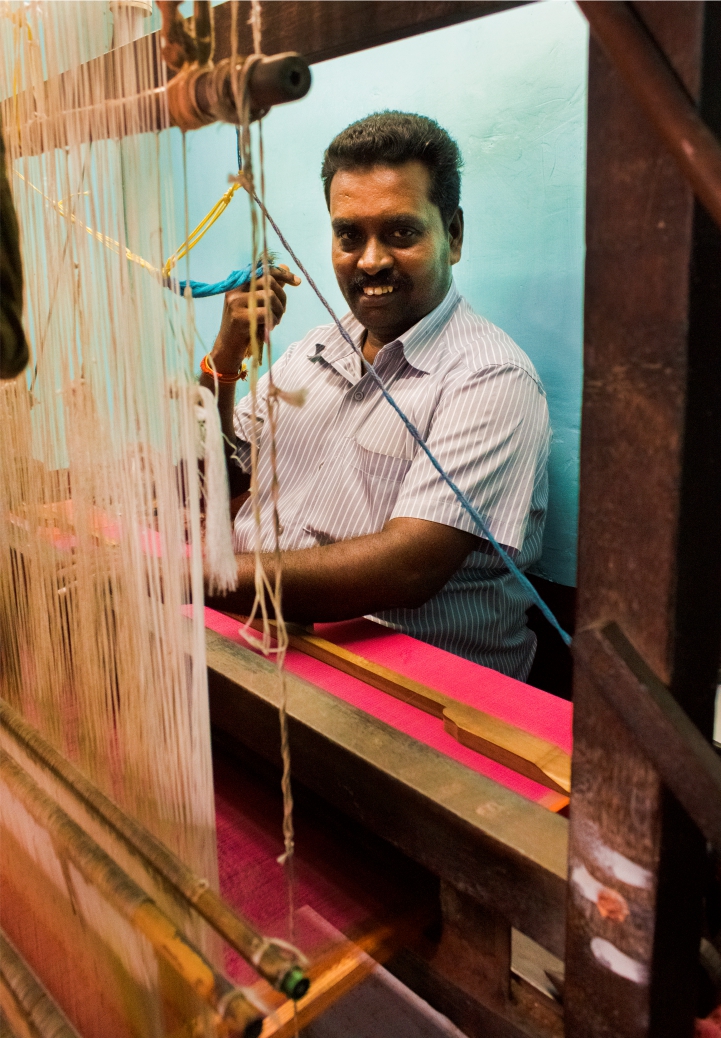 You can witness skilful artisans at work, who have perfected the art of weaving sarees using knowledge handed over many generations. The Saris here are made with Kora Silk, Silk cotton or Pure cotton. These Saris take anywhere between 3-5 days of delicate care and diligence to be manufactured.
Read more and book you trip here
Walk the Palm trails – Crafts-making and Jaggery-making at Uthukuli:
Explore how the Asian Palmyra Palm trees sustain the livelihood of many while allowing ancient art and crafts makers thrive in the vicinity. Book a Thadam tour and visit the local craftsman who makes colourful handicrafts of various shapes, made out of tender palm leaves. His famous crafts that were used to décorate the royal palaces of the erstwhile Zamins of Uthukuli and Samathur, is now much-sought-after for all festive occasions, weddings and family functions across the country.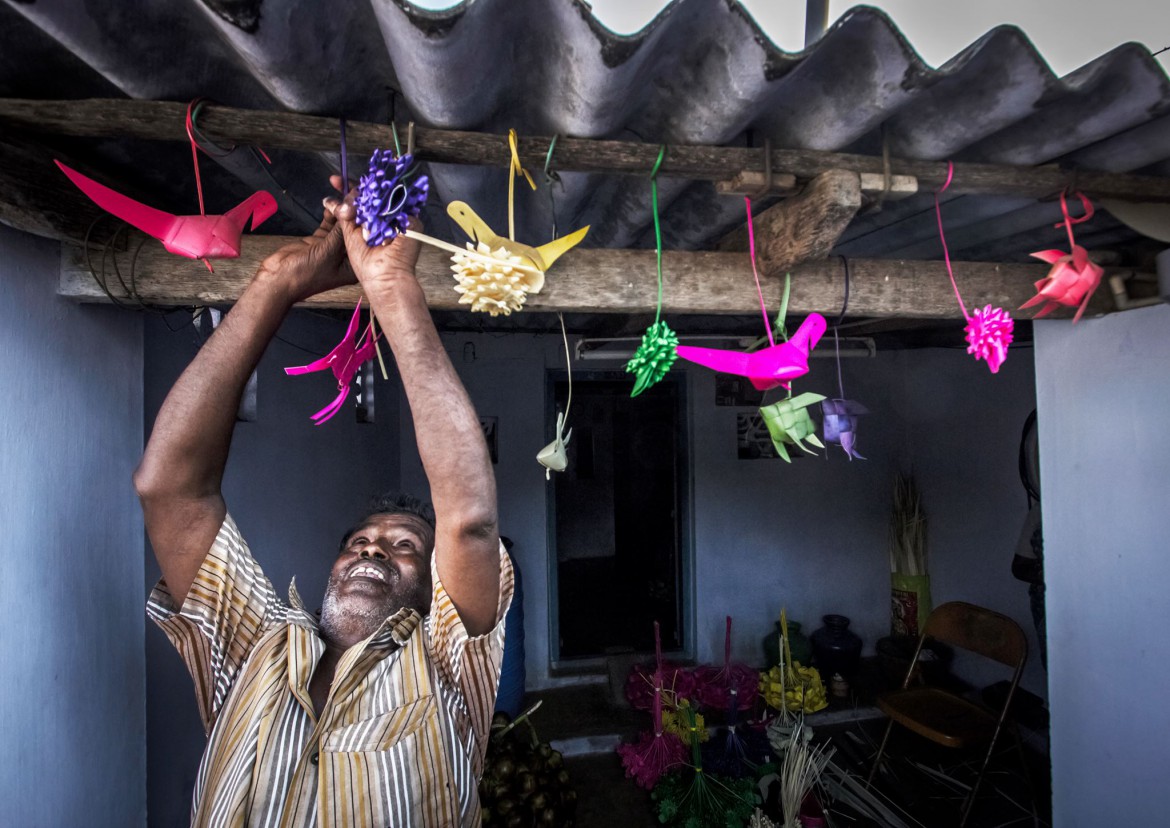 Here, you can also witness the traditional process of making panang karupatti (palm jaggery blocks). The process starts with the arrival of a large can of freshly extracted theluvu (palm  nectar) which will be added to a large vat of the liquid extracted earlier. Once filled to the brim,the huge tin vessel will be set over an open stove. As the mixture boils over and turns colour, walk across the road, to the palm field where you can see the tree climbers from the native village in action.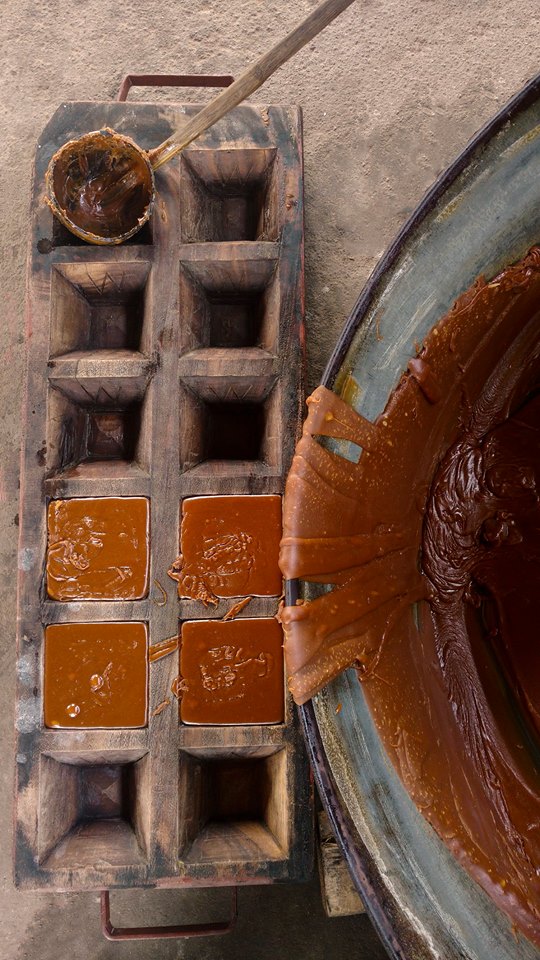 You can also taste the freshly tapped palm nectar, also known as padhaneer. Once the liquid is about to become a molten, caramelized form, you will be back at the workshop to witness the red, hot caramelized palm nectar being poured into rectangular molds using a coconut shell ladle. While caramel is to cool down in the mould you can proceed to buy  thaen paagu , karupatti and sukku karupatti before winding up for the day.
Read more here
Heritage walk and Potter-making at Puravipalayam:

A breezy drive from Pollachi via Vadugapalayam, towards the Kerala border will take you to, this historic village that hosts the famous "Puravipalayam Palace". Come explore one of Pollachi's famous Zamin that remains purely rustic with the petty shops, elementary schools, local tea shops, quaint little eat-outs, ancient temples, palymra palms and humongous tamarind and banyan trees towering and branching out in every direction where you can see.
Here you can also witness the art of Pottery and interact with a fifth generation Potter who also skilfully sculpts uruvaarams (figurines) out of red clay! Discover more here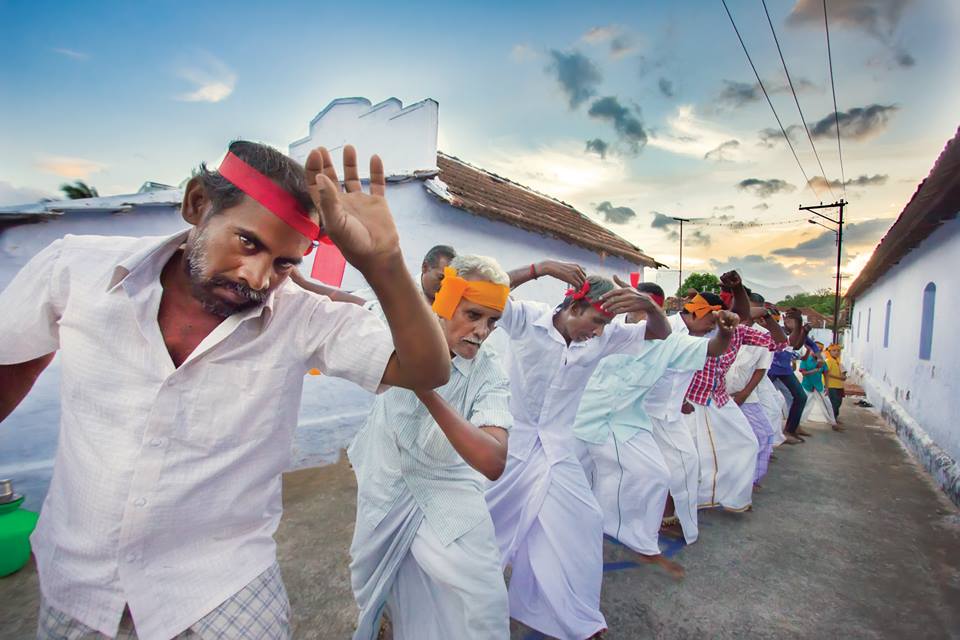 Puravipalayam will also treat you to one of the most ancient, disappearing art forms native to Pollachi and its surrounding villages – kummipaatu – a dance form that came to be known so because of the Tamil word kommai, meaning to dance along with the clapping of the hands.
Walk the Tea Tour at Valparai
Savor the beauty of Valparai, with scenic view points and breathtaking landscapes en-route and enjoy a unique experience –Take a leisure walk along the routes carefully chosen by Thadam Experiences amidst a velvety carpet of fresh green tea leaves.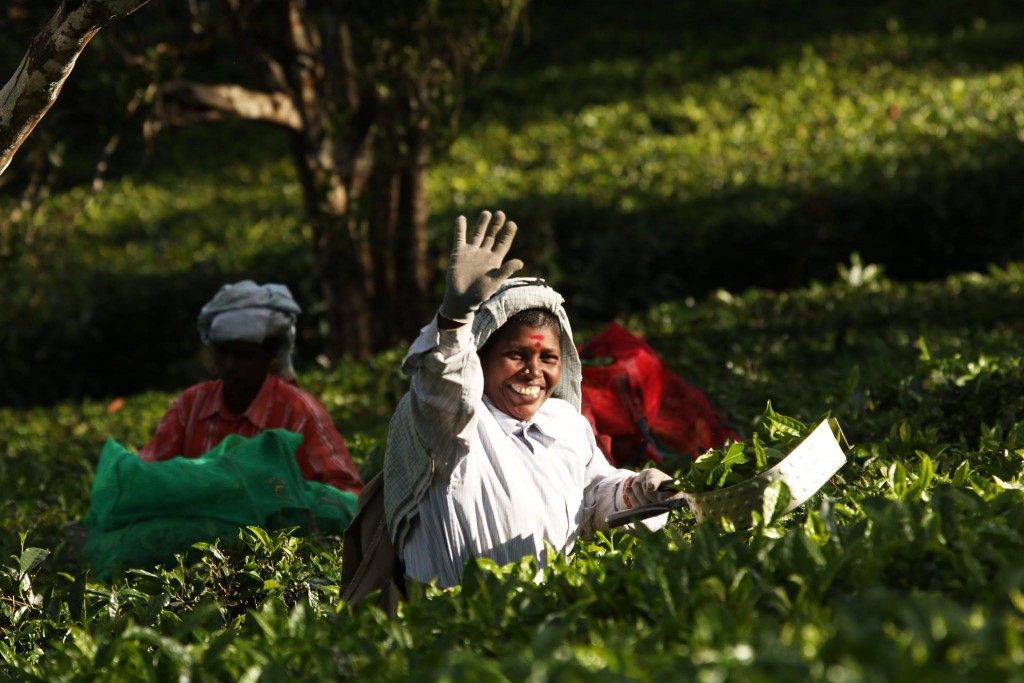 A Naturalist will accompany you and help you spot birds and wildlife along the way. Later, visit the tea-tasting room where you will learn about the range of flavors of the different grades of tea produced by one of the most exquisite single-estate Tea manufacturers in the world. Tea connoisseurs or not, this trail will help you understand the nuances of tea cultivation and witness first-hand, how tea is grown, nurtured and meticulously prepared.
Bird-watching and Nature walks at Valparai
The tea and coffee plantations in Valparai, interspersed by lush green rain-forest fragments are rich habitats for a variety of bird-watching tract.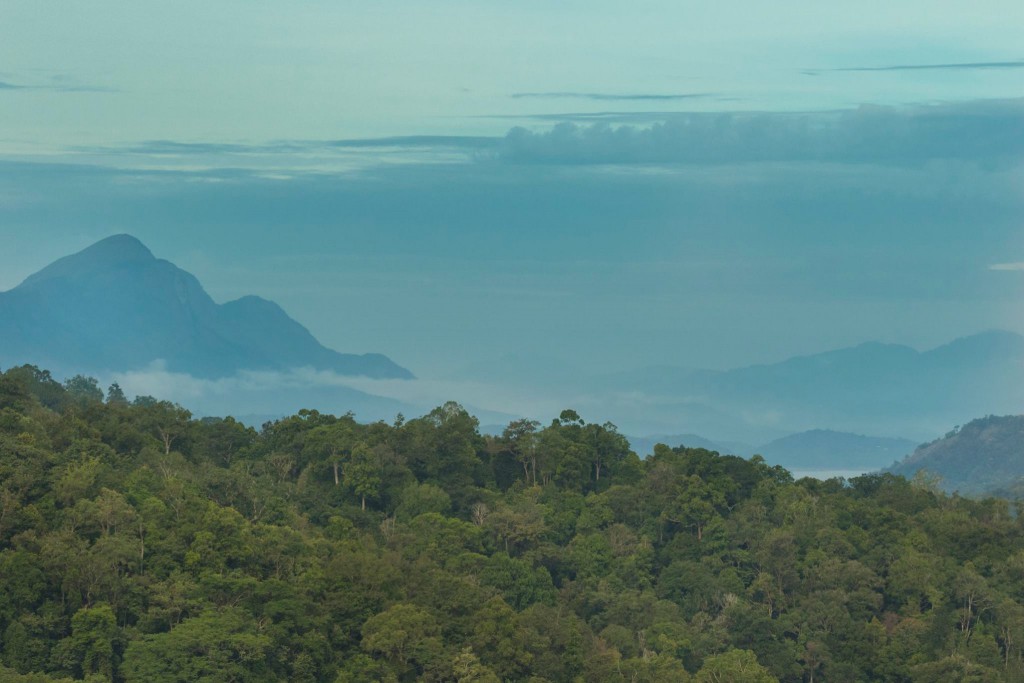 The birding area chosen by Thadam Experiences is nestled away from the crowded tourist zones and is amidst the undulating tea slopes of private plantations, tall blue mountains and forest patches, providing the perfect getaway, you've always dreamt of as bird-watcher. Flagship Species of the region like Great Pied hornbill, Malabar Grey Hornbill,  Rufous bellied Eagle, Black Eagle, Scimitar Babbler, Rufous Babbler, Malabar Whistling Thrush, Yellow browed bulbul, Oriental white eye, Velvet fronted Nuthatch, Hill Mynahs, Mountain Imperial Pigeons etc., can be sighted with the help of experienced Naturalists.
Explore the Anamalais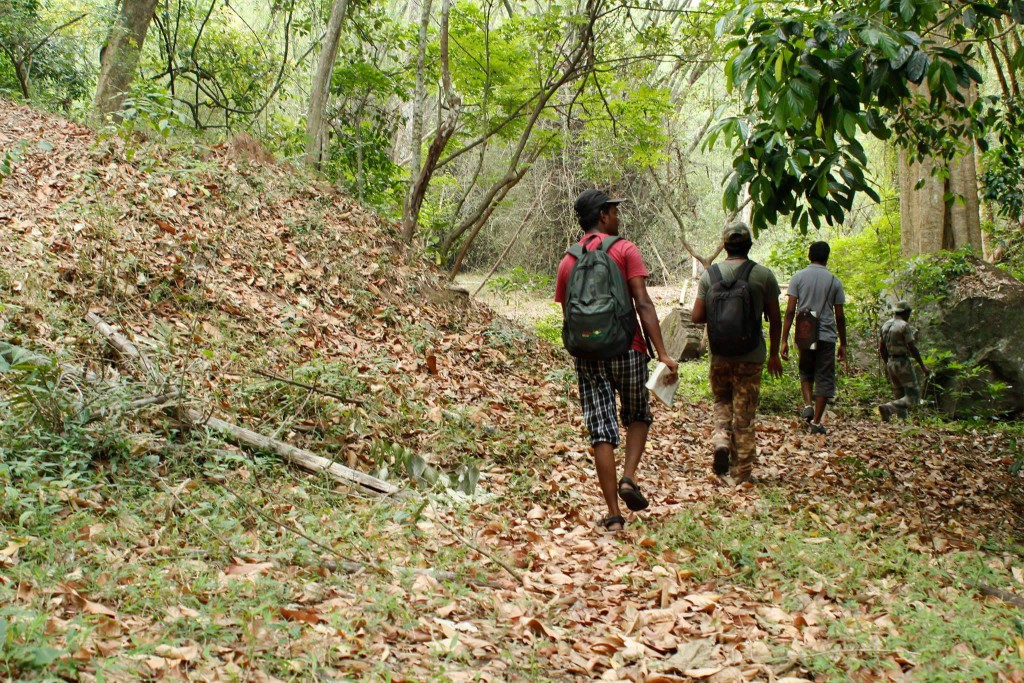 An ecological paradise, this sanctuary encompasses a National Park that is home to more than 250 species of birds, a variety of endemic flora and fauna and a rich host of wild animals.
Trekking amidst the thick, dense jungle of TopSlip maximizes your opportunity to spot birds and animals, while you cover by foot a significant part of the Anamalais, a unique ecological tract rich in biodiversity. Apart from the trek, you can look forward to a vehicle safari to the Kozhikamuthi Elephant camp.
Spend a day at Parambikulam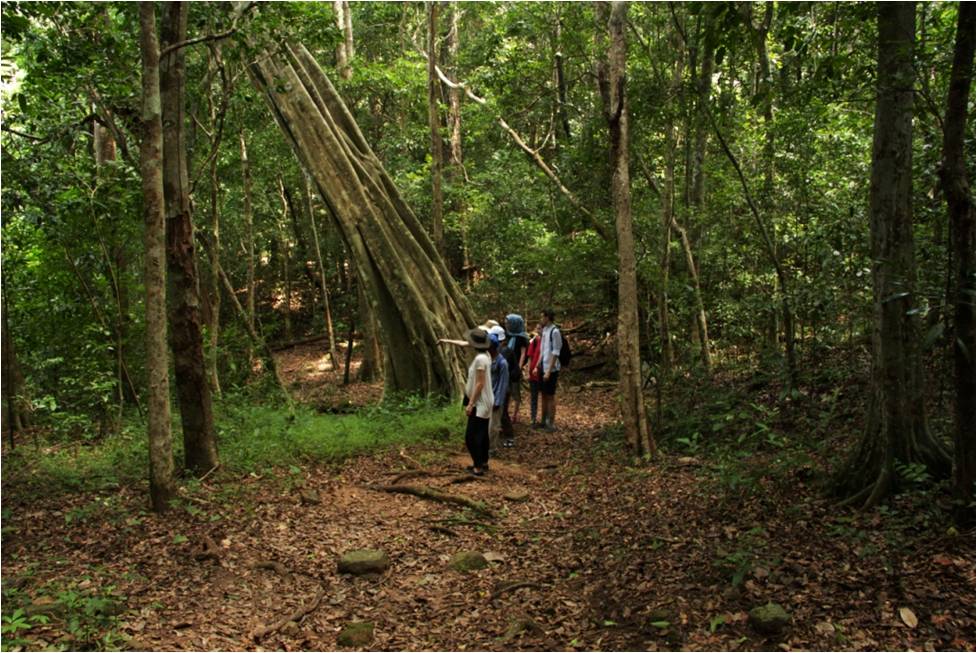 Trekking in Parambikulam calls for a privileged experience. One of India's 39 claimants to the UNESCO World Heritage tag, Parambikulam is one of India's most well-maintained forests – raw and undisturbed in most parts.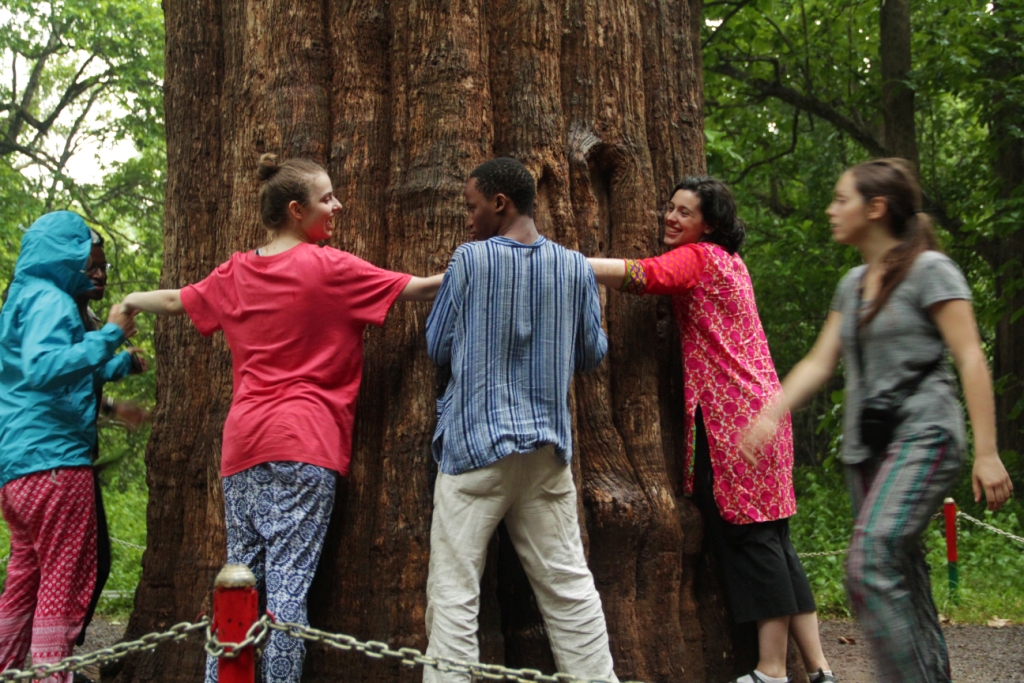 Home to the largest population of the Indian Gaur, trekking amidst these forests offers immense opportunities to spot wild animals like the endangered Sloth Bear, Indian Elephant and some flagship bird species like the Great Indian Hornbill, SriLankan Frogmouth etc. The tourist activities here also include Bamboo raft-boating at the reservoir and a vehicle safari to visit the Kannimara Teak Tree, which is said to be Asia's largest / and one of world's oldest teak trees.
Go Kayaking and rafting at Thirumoorthy Dam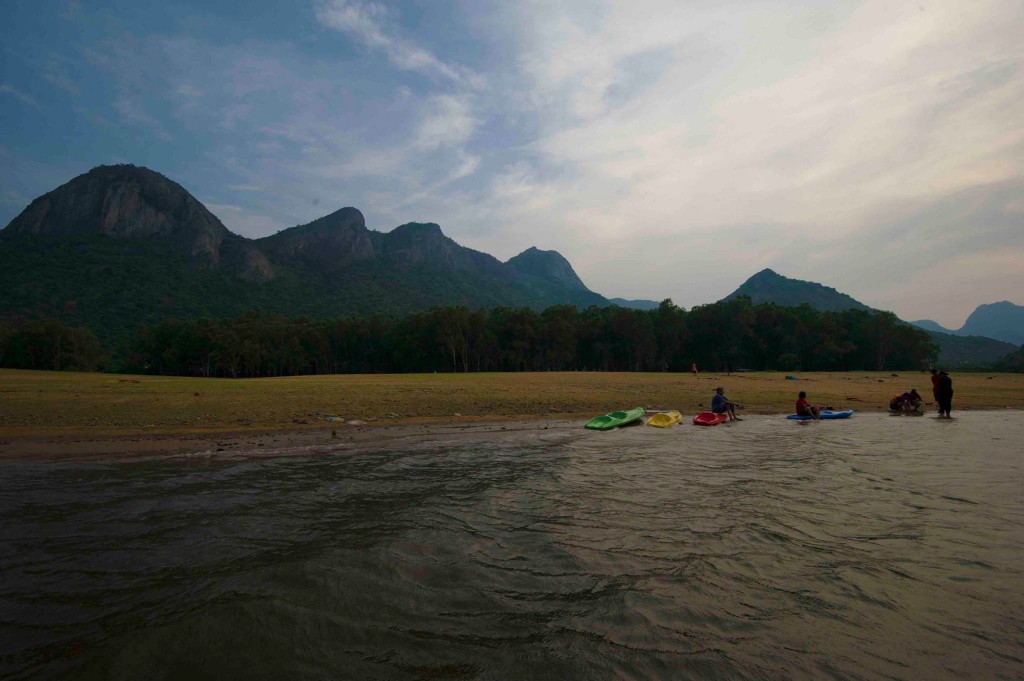 Thirumoorthy Hills boasts one of the most scenic views near Pollachi that forms a part of the Anamalai range of the Western Ghats. Camp Splendour, a nature-friendly campsite in the area, is a hub for adventure and water-sport activities like kayaking, canoeing, windsurfing, water trampoline, rope activities and more. The campsite offers a unique opportunity to camp outdoors facing the deep blue waters with a backdrop of tall mountains.Come spend an adventure-filled summer holiday combined with fun karaoke nights, campfire and music.
Cycle along paddy fields, lake and villages: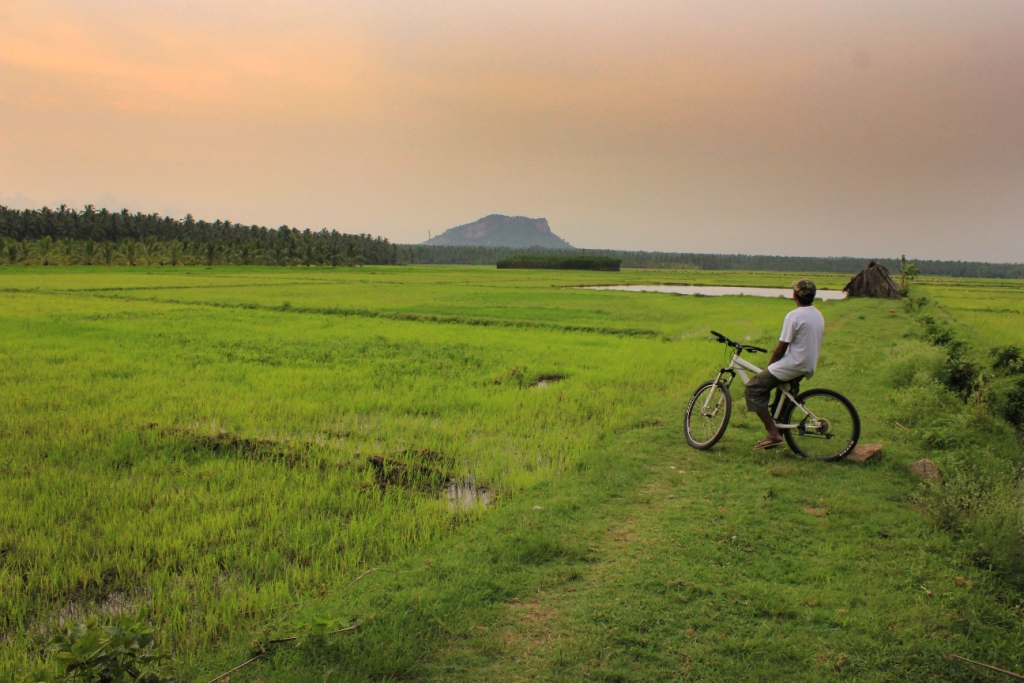 Pollachi is an epitome of beautiful landscapes, scenic roads, lush green lands with majestic mountain backdrops, farms, lakes, streams and rivers. These elements of nature provide immense scope for outdoor/adventure activities like cycling. The beautiful circular route planned by Thadam Experiences, will take you riding into countryside villages and hamlets, before reaching an unexplored, wetland lake. A lovely sociable 25km bike ride with your friends and family will energize your body and refresh your senses as you soak in the unspoiled rural atmosphere.
To plan your summer holidays,
Write to us : pollachipapyrus@gmail.com
Contact : +(91) 94439 11979 | +(91) 83443 30416