Summer holidays are one of the most memorable experiences people cherish in their lives. There's nothing more holiday-special than when the family unites and makes travel plans together; even better when they hit the open road with the windows rolled down and welcoming the breeze in. For those away from family, back-packing comes as a rite of passage.
But one essential question remains: WHERE DO WE GO ?
Look no further. We have hand-picked the seven best, most fun-packed road trips by the countryside of Pollachi. Surely, the scorching heat may discourage you to leave your air-conditioned rooms. But for how long can you resist the sweetness of a cool thirst-quenching tender coconut or the long stretches of shady, scenic canopy roads? It would be unforgiving to miss out on cozy farmhouses that offer shade and shelter to relax and unwind. A road-trip to Pollachi offers just that.
Farm -tour at Sethumadai
Don't forget to look up as tamarind trees envelop overhead in a canopy of leaves to form a tree tunnel. Your drive will be unforgettable and nothing short of a breeze, as you glide through the endless stretch of well-laid roads to arrive at Sethumadai.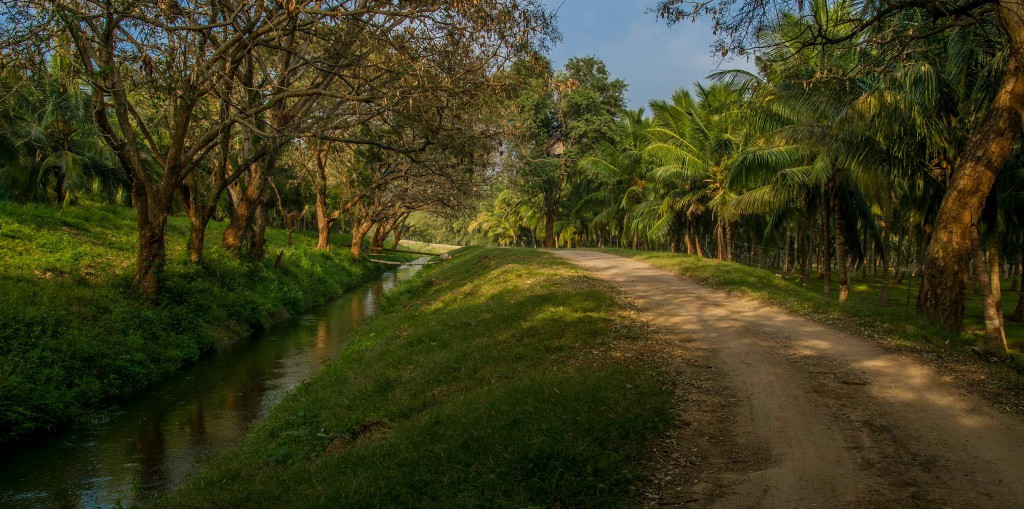 Sethumadai mostly comprises farmlands on which coconuts, cocoa, groundnuts, mangoes etc. are grown. A visit to these exotic private farmlands provides an excellent opportunity to experience agriculture and farming practices of rural Pollachi.
Explore the Anamalais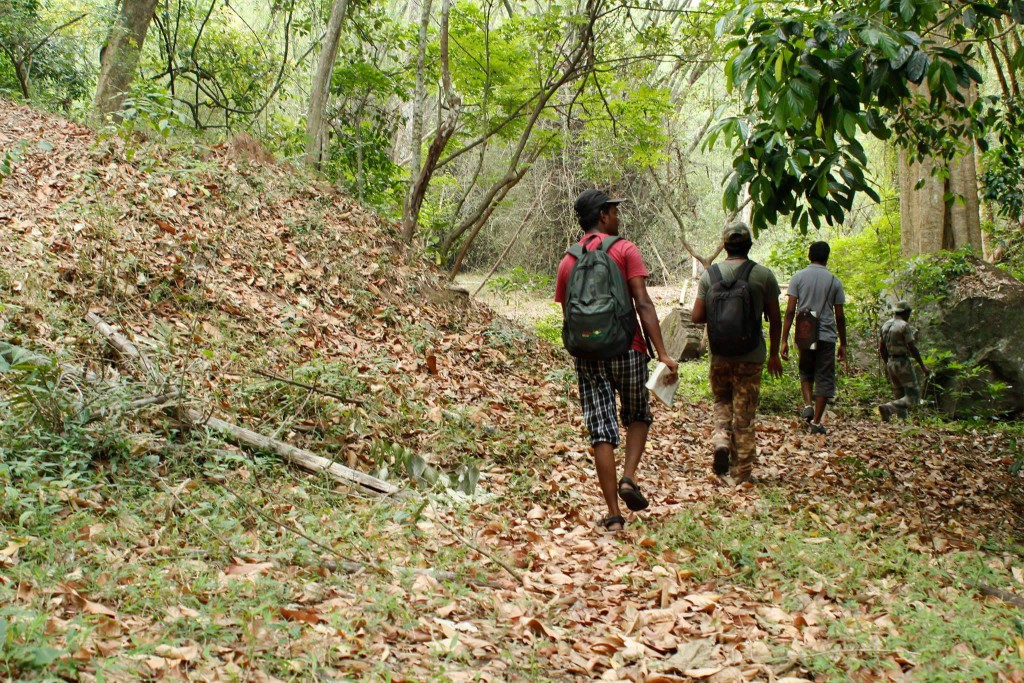 An ecological paradise, this sanctuary encompasses a National Park that is home to more than 250 species of birds, a variety of endemic flora and fauna and a rich host of wild animals.
Trekking amidst the thick, dense jungle of TopSlip maximizes your opportunity to spot birds and animals, while you cover by foot a significant part of the Anamalais, a unique ecological tract rich in biodiversity. Apart from the trek, you can look forward to a vehicle safari to the Kozhikamuthi Elephant camp.
Take a dip at the Thoovanam Waterfalls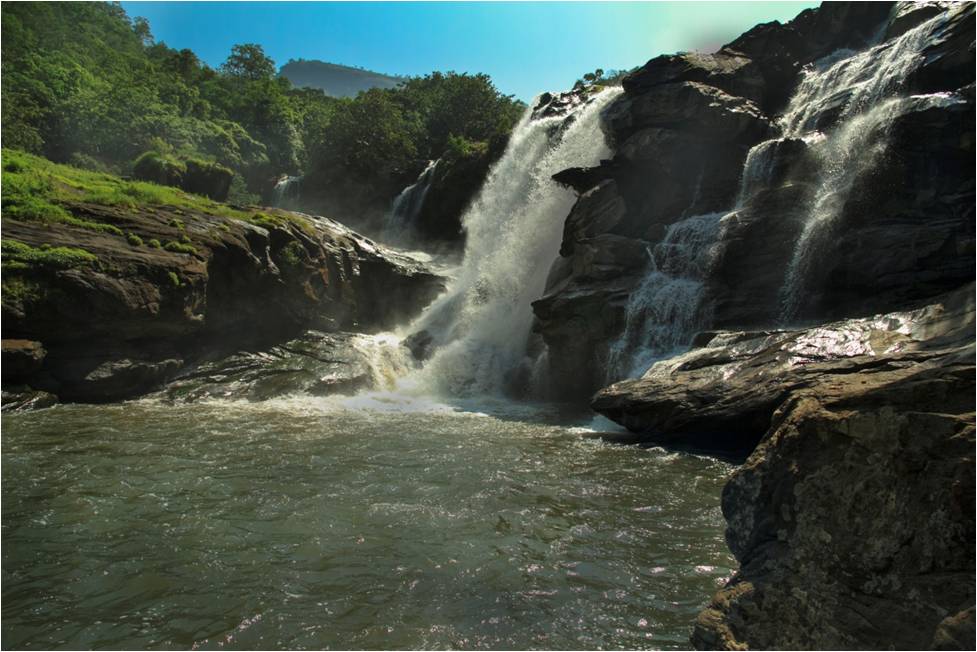 A trek through the riparian forests of Chinnar will take you to the majestic Thoovanam Waterfalls, where river Pambar flows eastwards through the sanctuary, with its breathtaking silvery cascade.
Upon reaching the luxurious waterfall, that spreads over 100 meters in width, you can dive into the pristine, energetic waters for a refreshing swim. With the rising temperatures and scorching heat, soaking in the divine bliss of the splendid falls will be the most refreshing act you can indulge in, this summer!
Spend a day at Parambikulam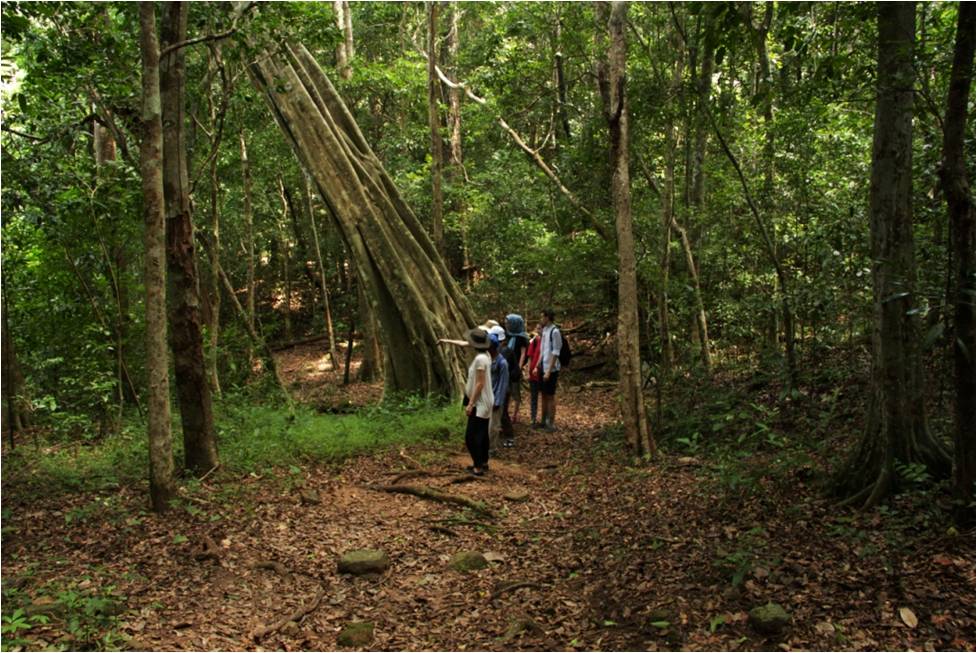 Trekking in Parambikulam calls for a privileged experience. One of India's 39 claimants to the UNESCO World Heritage tag, Parambikulam is one of India's most well-maintained forests – raw and undisturbed in most parts.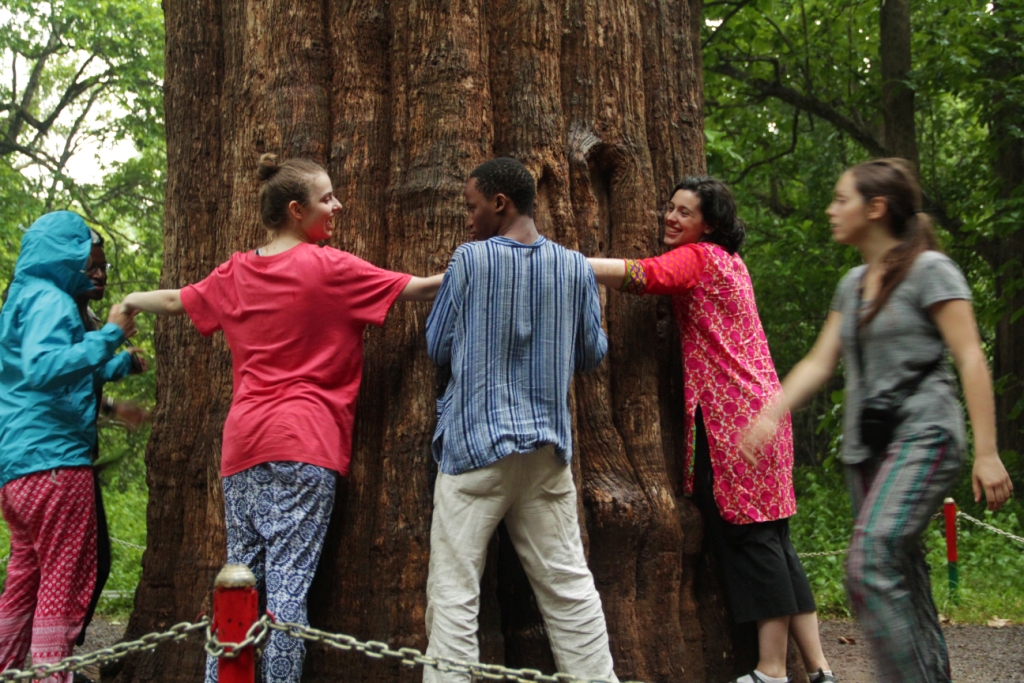 Home to the largest population of the Indian Gaur, trekking amidst these forests offers immense opportunities to spot wild animals like the endangered Sloth Bear, Indian Elephant and some flagship bird species like the Great Indian Hornbill, SriLankan Frogmouth etc. The tourist activities here also include Bamboo raft-boating at the reservoir and a vehicle safari to visit the Kannimara Teak Tree, which is said to be Asia's largest / and one of world's oldest teak trees.
Cycle along paddy fields, lake and villages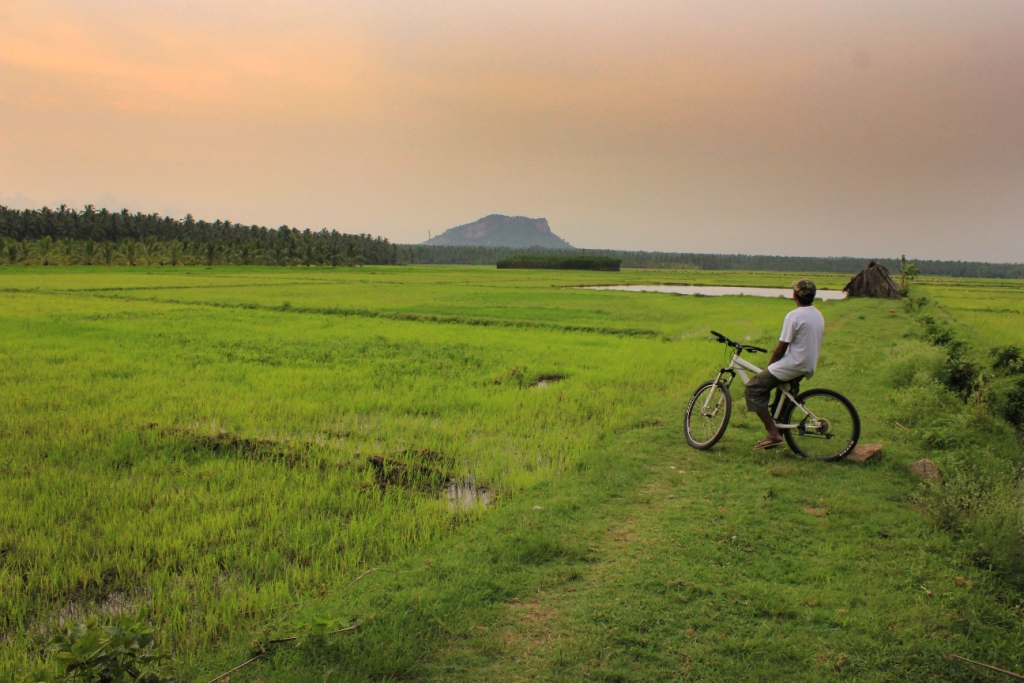 Pollachi is an epitome of beautiful landscapes, scenic roads, lush green lands with majestic mountain backdrops, farms, lakes, streams and rivers. These elements of nature provide immense scope for outdoor/adventure activities like cycling. The beautiful circular route planned by Thadam Experiences, will take you riding into countryside villages and hamlets, before reaching an unexplored, wetland lake. A lovely sociable 25km bike ride with your friends and family will energize your body and refresh your senses as you soak in the unspoiled rural atmosphere.
Walk the Tea Tour at Valparai
Savor the beauty of Valparai, with scenic view points and breathtaking landscapes en-route and enjoy a unique experience –Take a leisure walk along the routes carefully chosen by Thadam Experiences amidst a velvety carpet of fresh green tea leaves.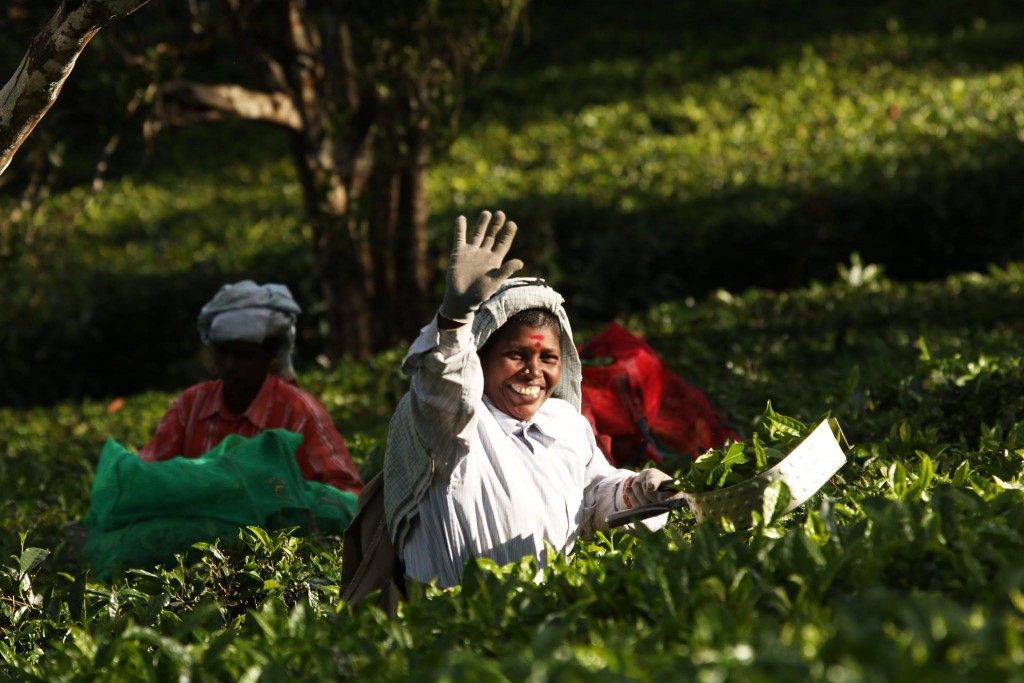 A Naturalist will accompany you and help you spot birds and wildlife along the way. Later, visit the tea-tasting room where you will learn about the range of flavors of the different grades of tea produced by one of the most exquisite single-estate Tea manufacturers in the world. Tea connoisseurs or not, this trail will help you understand the nuances of tea cultivation and witness first-hand, how tea is grown, nurtured and meticulously prepared.
Go Kayaking and rafting at Thirumoorthy Dam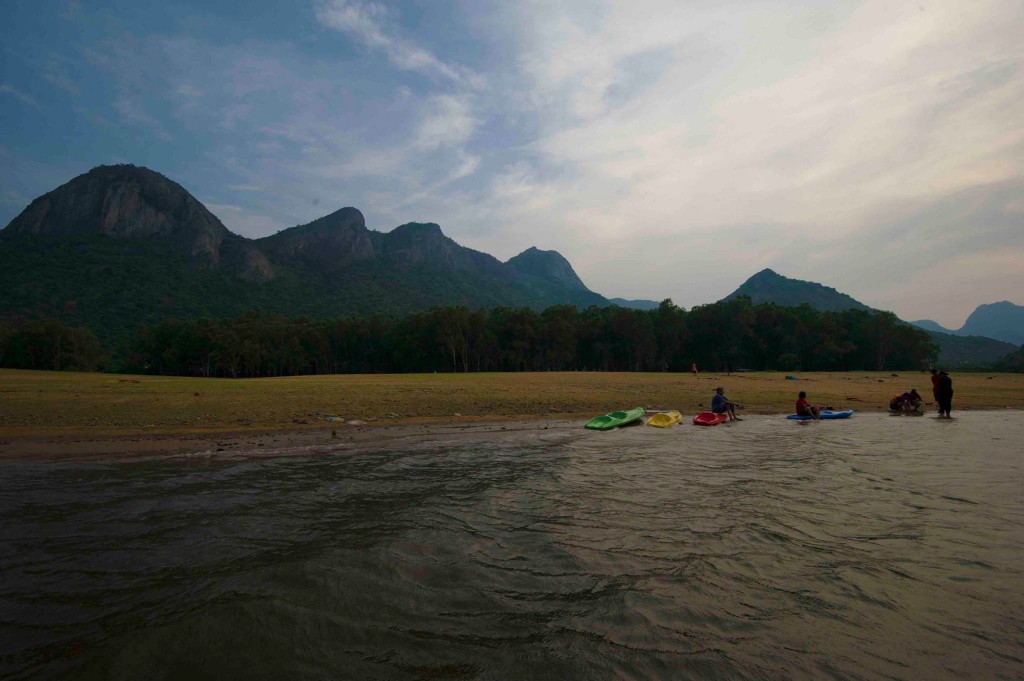 Thirumoorthy Hills boasts one of the most scenic views near Pollachi that forms a part of the Anamalai range of the Western Ghats. Camp Splendour, a nature-friendly campsite in the area, is a hub for adventure and water-sport activities like kayaking, canoeing, windsurfing, water trampoline, rope activities and more. The campsite offers a unique opportunity to camp outdoors facing the deep blue waters with a backdrop of tall mountains.Come spend an adventure-filled summer holiday combined with fun karaoke nights, campfire and music.
To plan your summer holidays,
Write to us : pollachipapyrus@gmail.com
Contact : +(91) 94439 11979 | +(91) 83443 30416