Known as "The Masal Pori Kadai" by the locals, RGS Beeda Stall is a quaint snack corner located amidst the bustling shopping streets behind the Udumalpet Bus stand. We find the place and we are just so thrilled because this shop is so small with a blue tarpaulin hung so that its customers can enjoy some shade.  There is a buzzing crowd and an old complacent man in white sitting behind a desk lined with local snacks and sweets. We know we are up for a story and obviously, interesting food.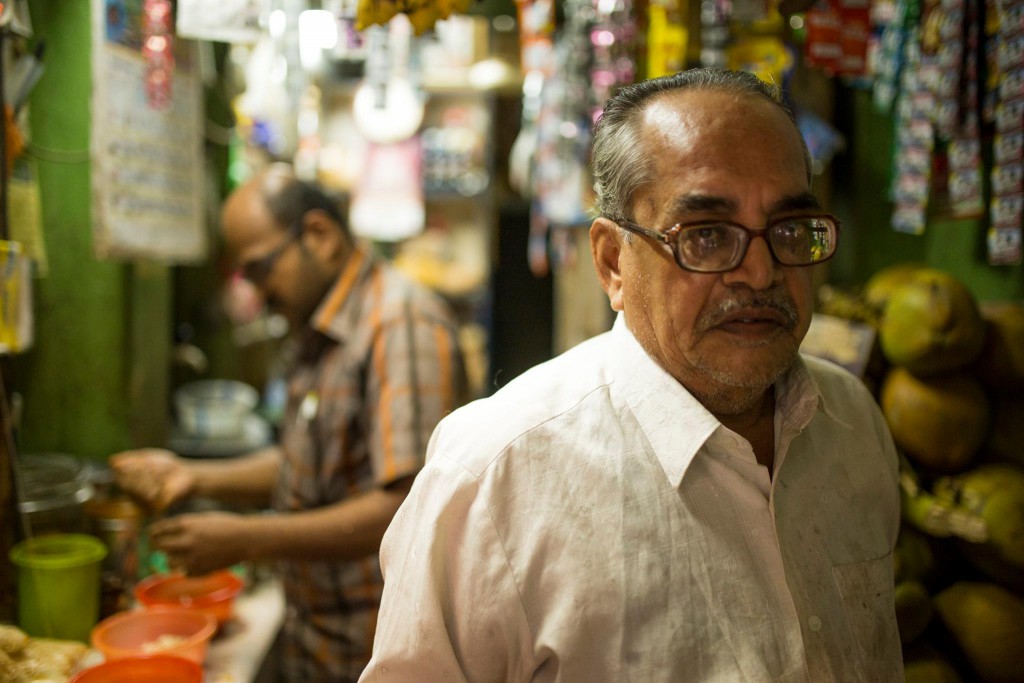 On hearing the constant murmurs around us, we too ordered the Thattu Vadai set, the local favourite. There is a moment of silence amidst the four of us and even in our heads there are not many thoughts as we take a bite of the delicacy. The ThattuVadai makes crunchy noises and a sour spicy taste tickles are taste buds. ThattuVadai is also called as ThattaMurukku or Thattai in some parts of the state. It is a crunchy deep fried tea time snack made of rice flour and dhal.  At RGS, they mash raw coriander, green chilli, ginger and small onions adding lemon juice and salt. They apply some garlic pickle on one ThattuVadai and place the mashed mixture on it. It is sandwiched with another ThattuVadai on the top. The recipe is simple, and irresistibly yummy.
"We make the garlic pickle at home," says Sarangapani when he tells us the ingredients for their 50 year old ThattuVadai Set recipe. I will try this at home, I think and he adds, "Many people tried opening stalls with our recipe but no one could achieve this taste. The proportion is our secret, our skill. It was passed down to us by our grandmothers." Rajendran is from a very big family. "There will be over 20 people at home and our mothers and grandmothers made these recipes for us as evening snack. In my time, we started selling the snacks for a living," he says.
RGS also sells Masala Pori (Spiced Puffed Rice), Kadala Masal (Spiced groundnuts), Ilaneer Sherbet (Tender Coconut and lemon), Elandha Vadai(a snack made of Indian Jujube), Soda et cetera. We ate and drank all their special recipes. The best part of their snacks is that it does not make you feel heavy.
"People buy our ThattuVadai Set and Masala Pori to take abroad. I have packed parcels for Canada," says Sarangapani as he mixes Masala Pori for us. Their Masala Pori is made by mixing with puffed rice the same mixture made for ThattuVadai Set. "Our Masala Pori recipe can help people who suffer food poisoning. It is very stomach friendly," adds Rajendran.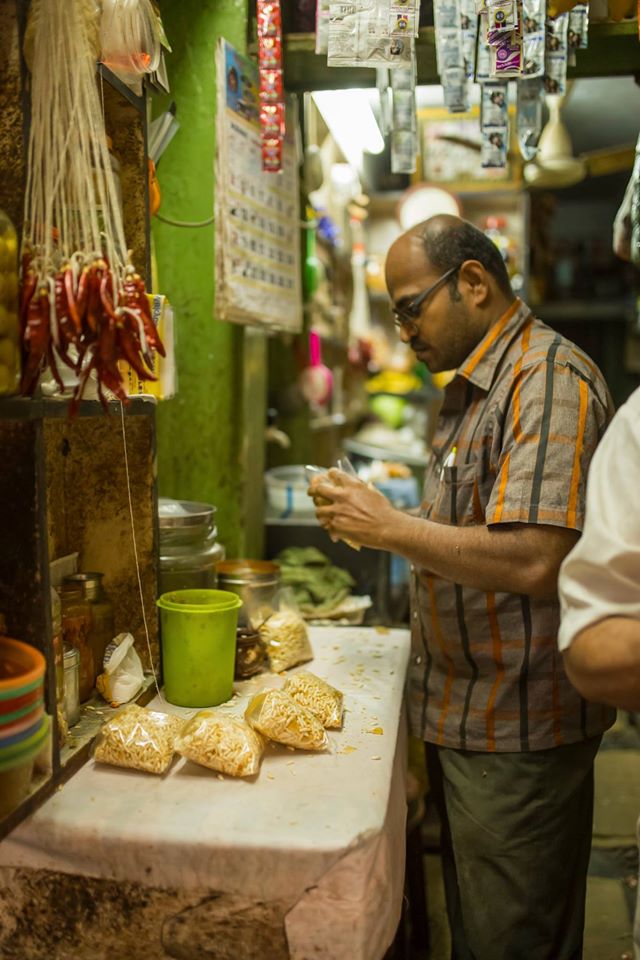 Roasted ground nuts are mixed with broken Thattu Vadais and the same mixture. It is served as Kadala Masal. Ilaneer Sherbet is one of a kind drink. They squeeze lemon juice into Tender Coconut, add some pepper and a pinch of Jeera powder. We can ask for Sugar or Honey, which is added for sweetness. We smack our lips and wish we were there at the little treasure cave of south Indian snacks on a day with some spells of rain. Nothing like a sip of hot tea and crunchy spicy snacks on a rainy day! Most of them can guide you there from the Udumalpet Bus Stop or just search for "RGS Masal Puri Shop" on your google maps.
They are open from 10 a.m. to 10 p.m. They sell only take home parcels throughout the day and open the shop for snacking at the venue by 6 p.m.