Learn as you Travel!
Pottery – one of the oldest and most widespread of the decorative arts since the dawn of civilization is also one of the most therapeutic art forms to engage in.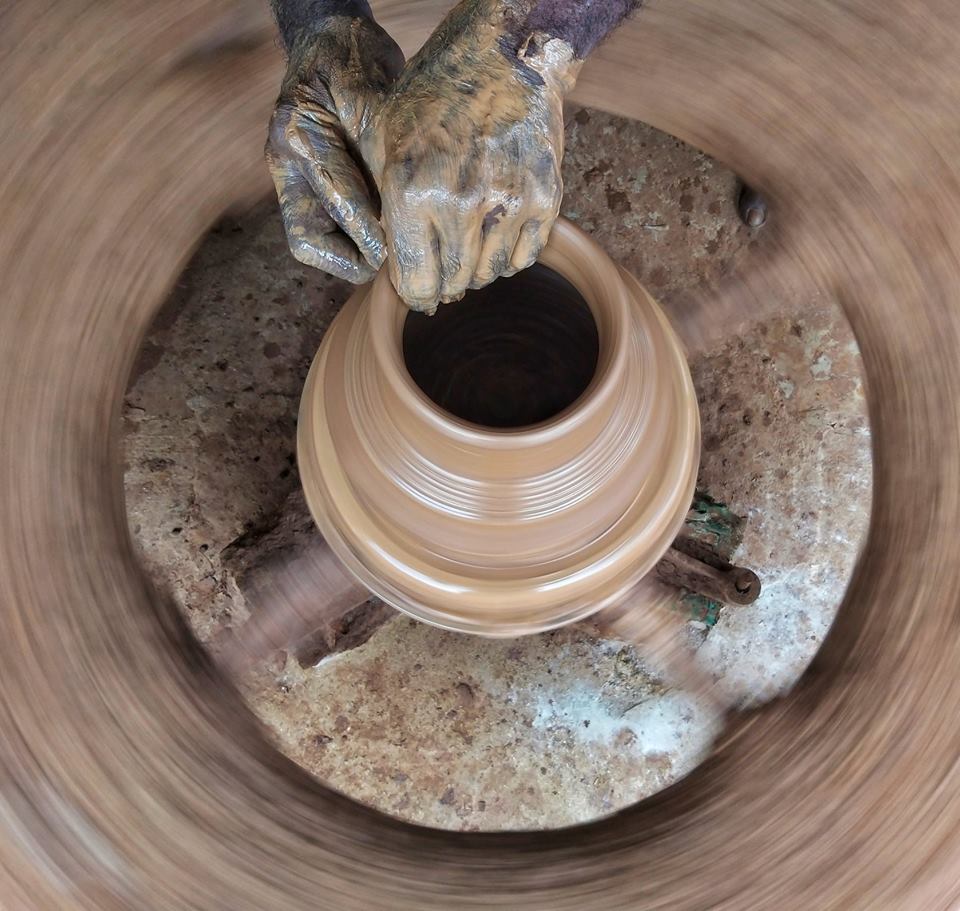 The feel of wet clay taking shape between the palms and fingers is something that brings instant joy and satisfaction to everyone taking part in it. After all, we all have in ourselves, the child in us that once loved to play with dirt. Only now, as grownups, we will be giving shape, expression, aesthetics and creativity to it.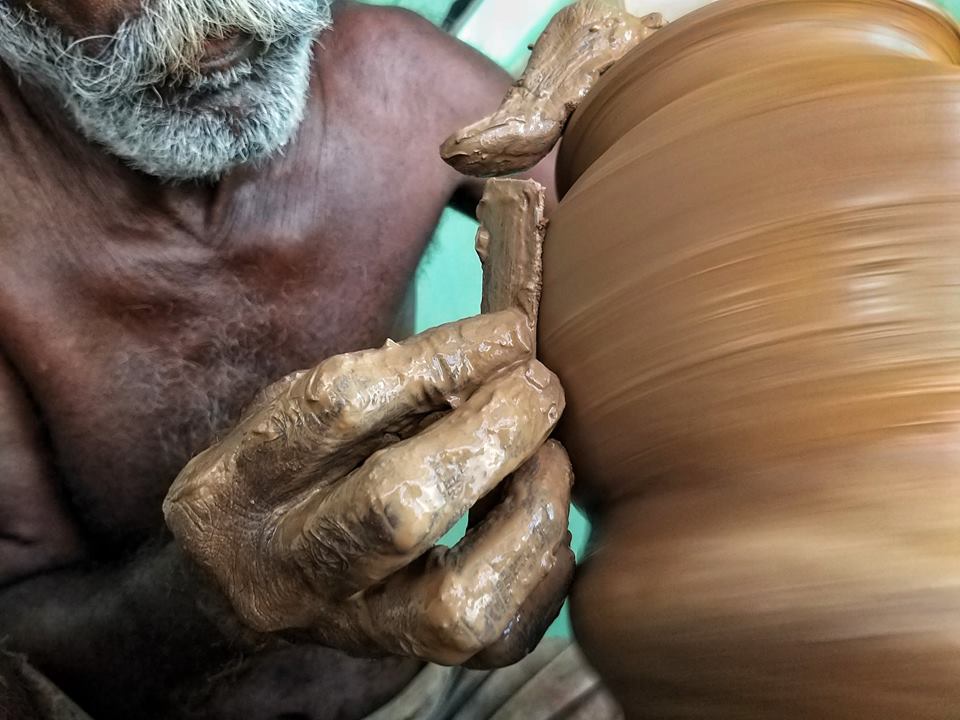 With that in mind, our pottery workshops are curated with meticulous care to give you an experience that will inspire you to embark on a fine adventure as you enter the blissful and therapeutic world of pottery!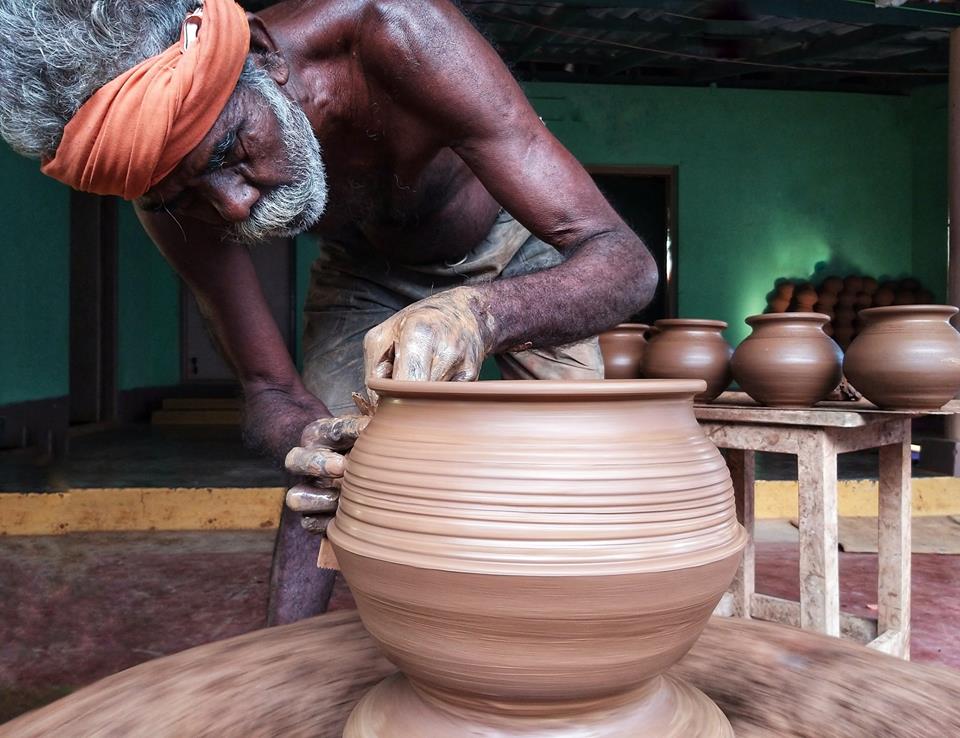 As you watch, observe and learn from a fifth generation Potter hailing from a rural corner of Pollachi, you'll discover that clay is endlessly fascinating and that there is always more to explore and create using the medium. Through our workshops, you'll find that the opportunities to create with red clay are as endless as the Earth itself, where all creations come from.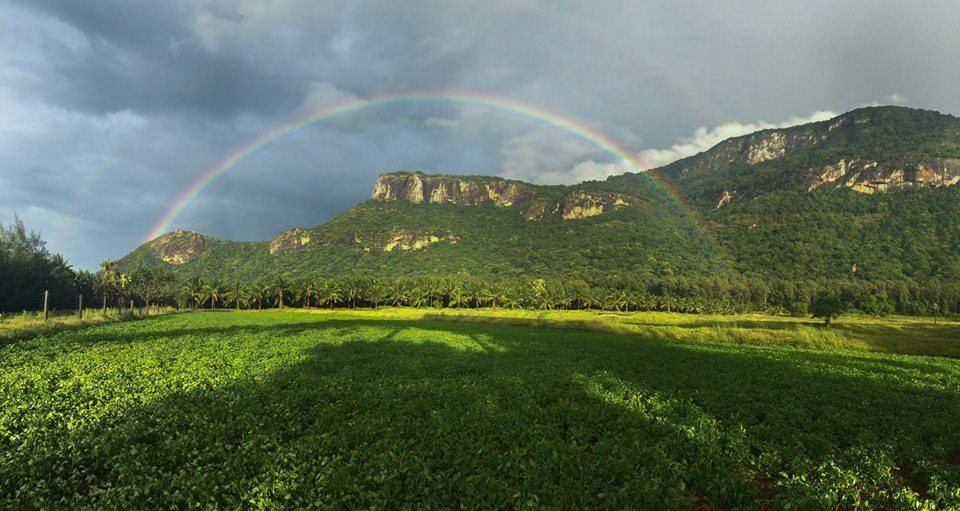 Apart from Pottery, during your time at the workshop, you'll draw closer to Nature through the pristine natural environment of Pollachi which includes the rich, fertile red earth, lush, green forests, and tall, Blue Mountains, all coming together to inspire and remind you of your ability to create and enjoy the handmade and sustainable in your daily lives.
The workshop, besides introducing you to the tactile, creative art of pottery, will give you a deeper experience – one in which you'll make new friends, cherish traditional meals the way the locals eat, go on nature walks looking for birds that you never knew existed and really get involved in the countryside life of Pollachi, you might never get to see otherwise.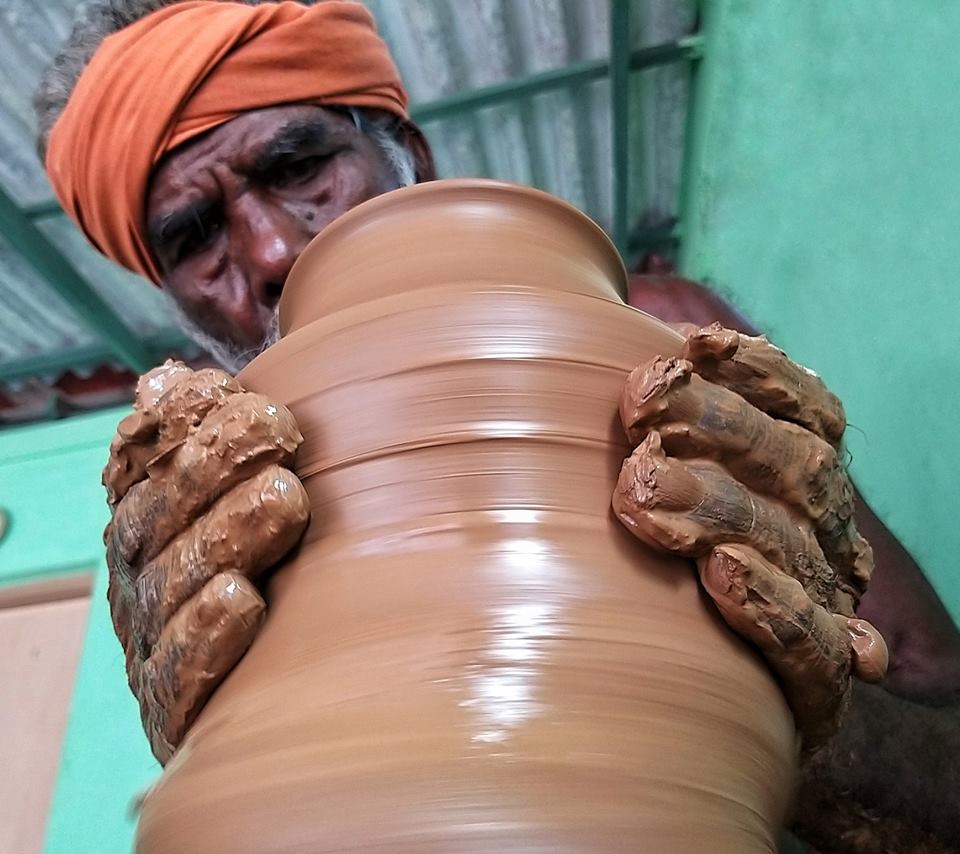 In the beginner's workshop, over a period of three days, you will learn the basics of Pottery – from how to handle the wheel, basics of throwing, wedging the clay and making simple shapes in the wheel. You will work on basic shapes such as lamps, small pots and cups.
In addition, you will be introduced to basic hand building skills. This introductory course will lay a strong foundation for amateurs who aspire to indulge in Pottery for therapeutic reasons or as a hobby.
Beginner's Workshop in detail:
The right kind of clay is chosen from the native soil, cleaned, prepped and kneaded to be then shaped into myriad pots and uruvaarams (figurines) that are unique to Pollachi and Tamilnadu.  The techniques of pottery in Pollachi are heirlooms that have been refined through time and handed over many generations. This workshop will give you an opportunity to witness and learn them.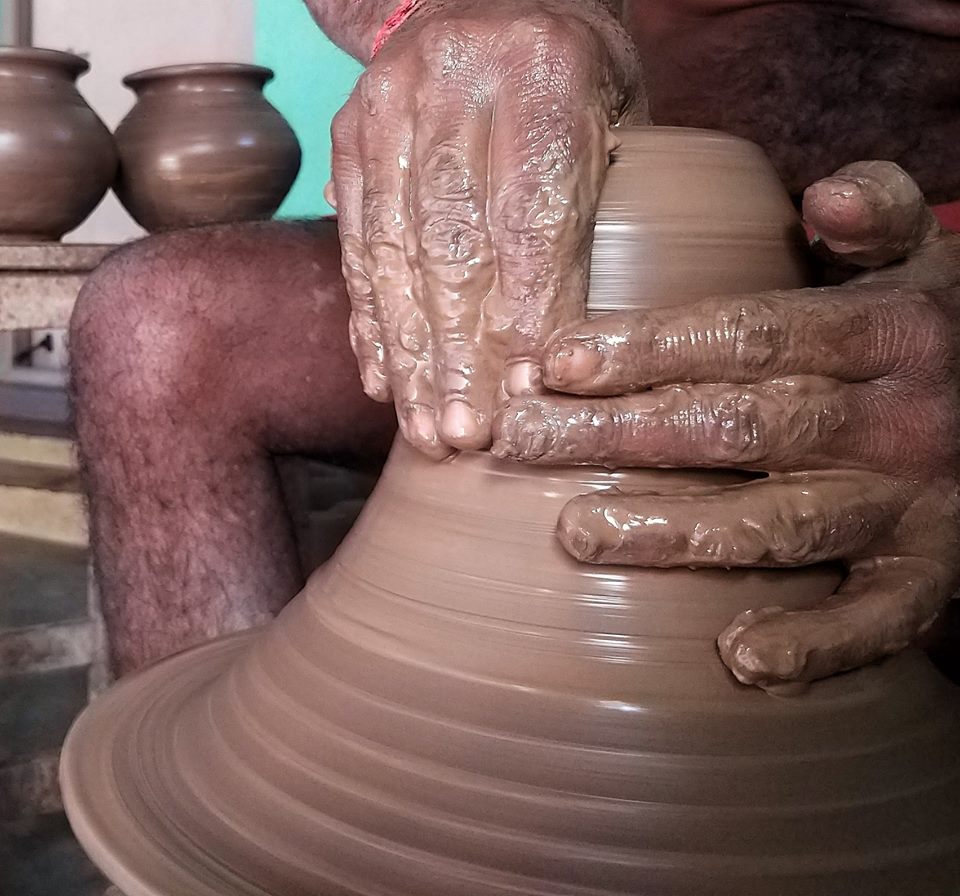 What you will do:
Our Beginner's workshop is our first step into the world of pottery. Once you get a hang of the basics, there's a world of products that you can create! We will begin with the Basics in this 3-day residential Workshop.
Day 1:
Cleaning and Prepping of Clay:
The Potter will teach you to clean and prep the soil that is traditionally brought from either the agricultural fields or ponds.
Day 2:
Traditional methods of Kneading and Wedging Clay:
The Clay that has been prepped and rested overnight is brought to the perfect consistency to be thrown on the wheel.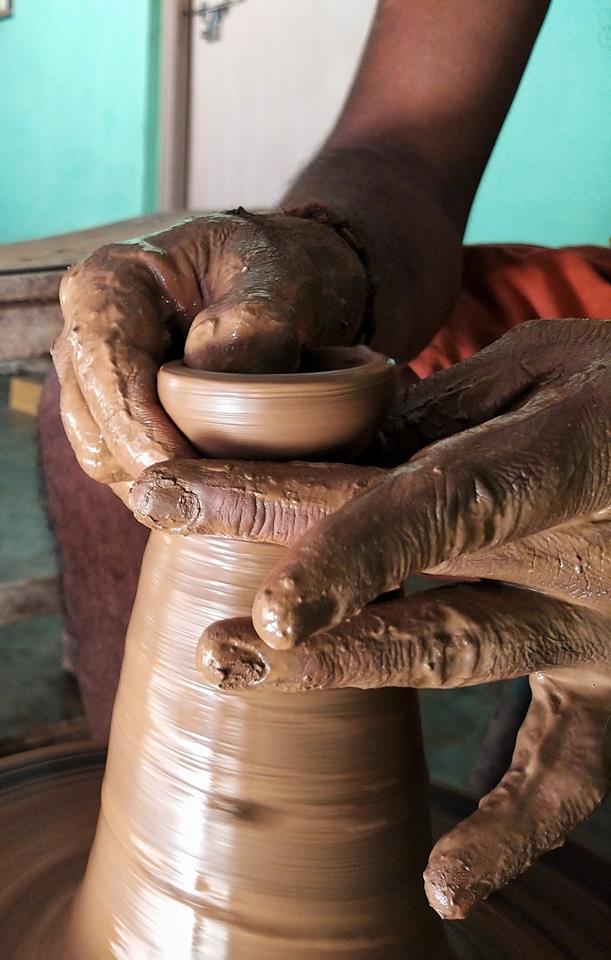 Making your First Lamp:
As the day progresses, you'll be able to try your hands at the wheel, learning and practicing the form that every master potter started out with – the traditional oil lamp.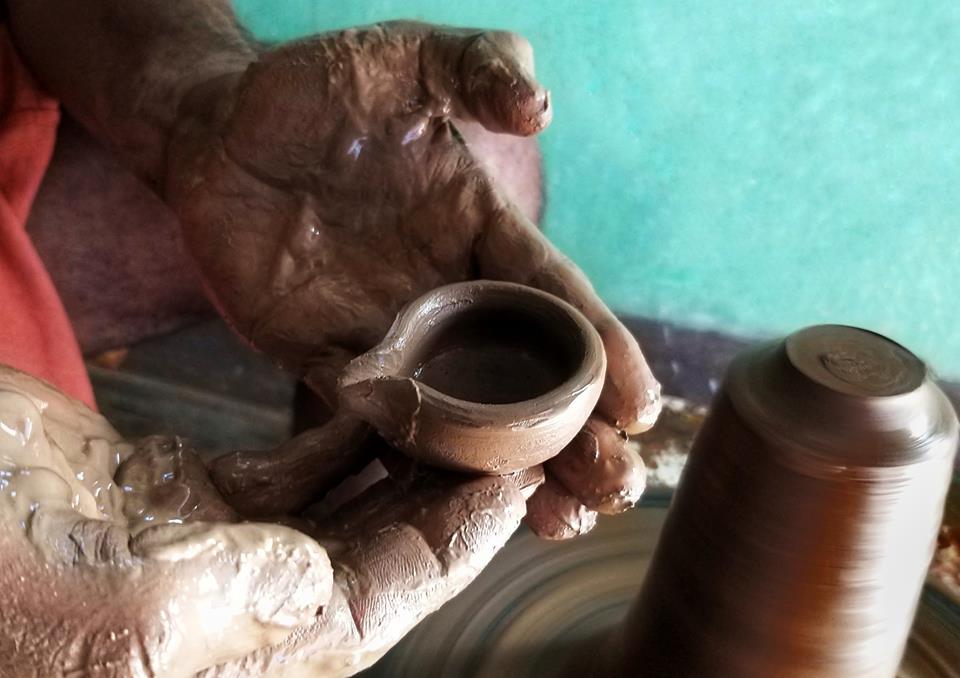 Throwing Small Clay Containers:
If you manage to make perfect oil lamps, then we will move onto making small clay containers.
Day 3:
Throwing a Small Pot:
The Potter will demonstrate and teach you techniques that go into making of your very first pot – the traditional way. He will demonstrate the various hand positions that are used in throwing clay. As the day progresses, you will continue to practice the nuances and techniques of using your hands and fingers to create that perfect pot.
A Firing Demo:
The molded clay becomes a Pot only after it is fired. Keeping the purpose of the workshop intact, in order to expose you to the rich, countryside culture,  the Potter will showcase how sun-dried pots are fired by employing a traditional firing process.
This enables you to witness the ancient technique of firing, that's completely unlike the modern method that involves the usage of kilns.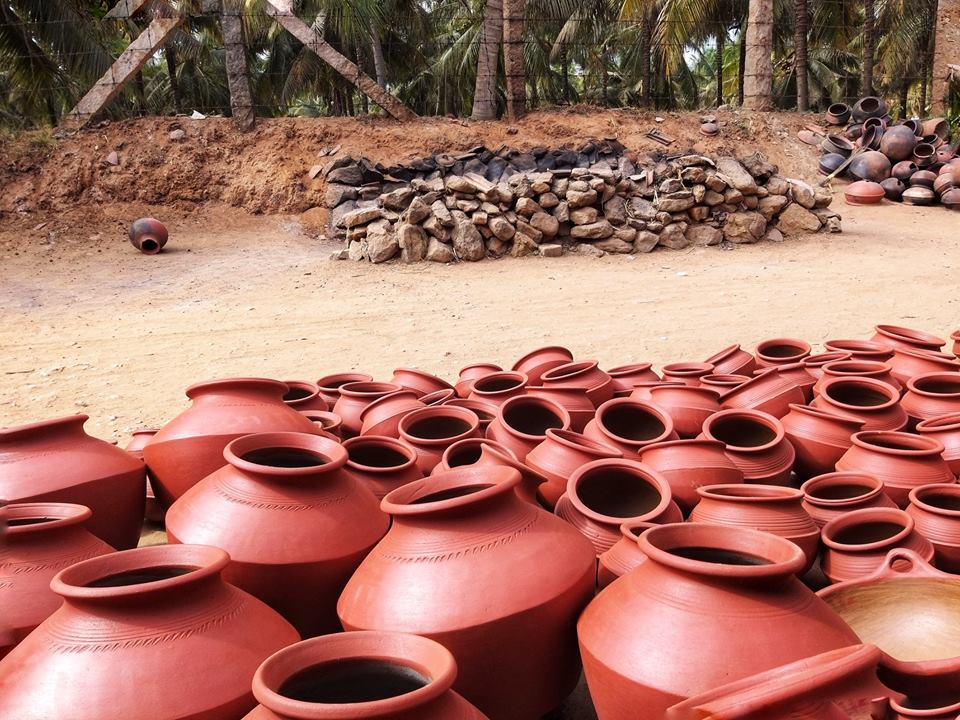 Who is Eligible:
Pottery involves a good amount of physical work. The participants are frequently required to stand, walk, sit, get their hands and fingers dirty. This workshop is for all those who are willing to put the required effort and challenge into the learning process that will enable you to create with clay on your own.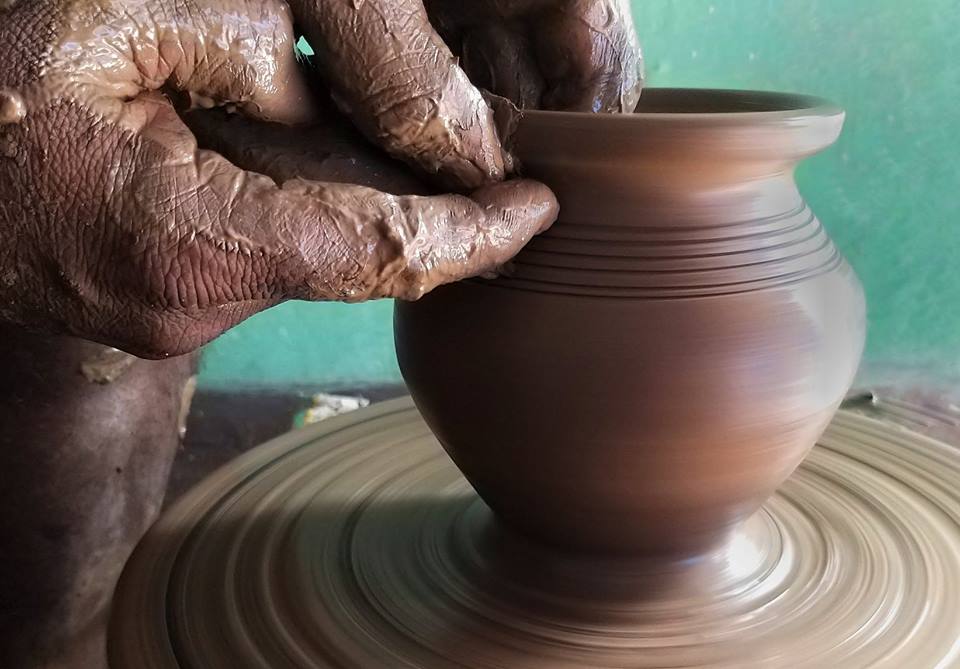 Intermediary Course:
Once you have nailed the basics and get hang of it, you can further your skills by enrolling yourself in the longer, intermediary programme that can be arranged at a later stage. Through the programme, you will be introduced to making complex shapes, elaborate designs, glazing, firing and different decoration techniques.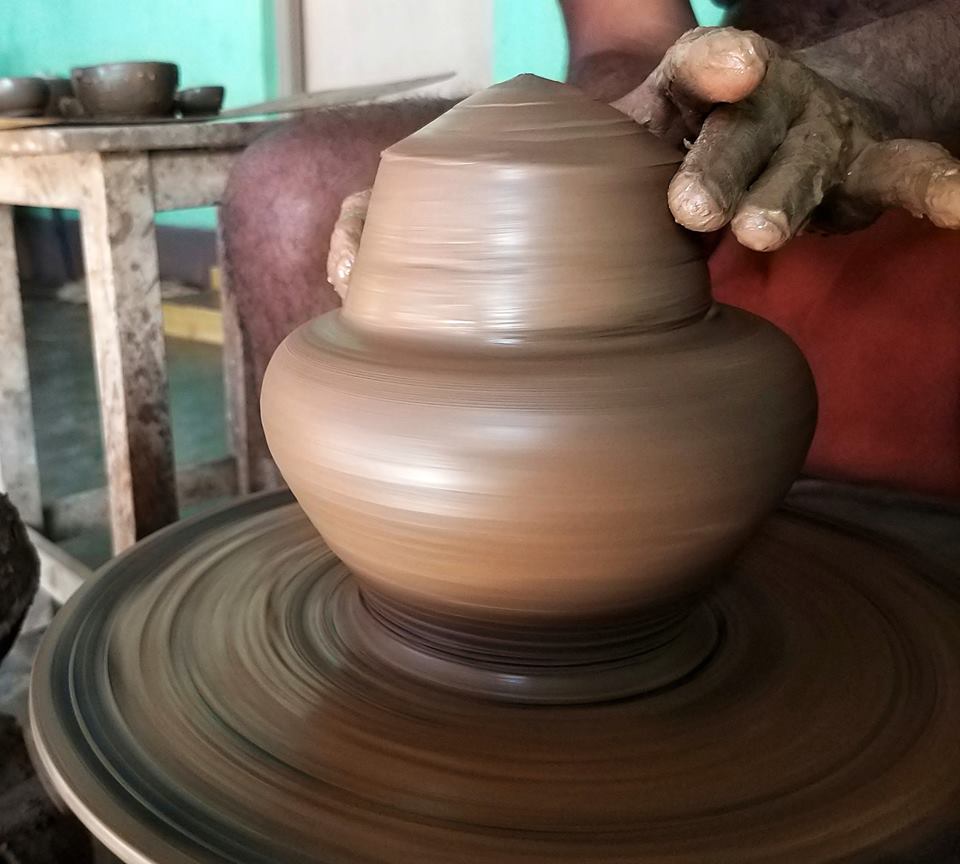 This course will serve the purpose for serious art enthusiasts, who would love to learn and interpret this intricate art form on a serious note.
Dates – 26th, 27th and 28th of April, 2018
---
For bookings, pricing, and more details:
Call – +91 91235 55031 or write to pollachipapyrus@gmail.com
Only limited seats are available!