Tucked away 15 kilometres from Pollachi Town, one sails through rustic roads amidst Coconut fields to arrive at Negamam, a village, with a strong and rich weaving tradition.
In this age of modern fashion, where things are deemed 'in style' and bound to change every year, finding hand-woven fabric is difficult because nearly everything is machine made.
InNegamam, on the other hand, one can walk through clothing shops, exploring the fabrics and witness skillful artisans at work, who have perfected the art of weaving silks using knowledge handed over from one generation to the next.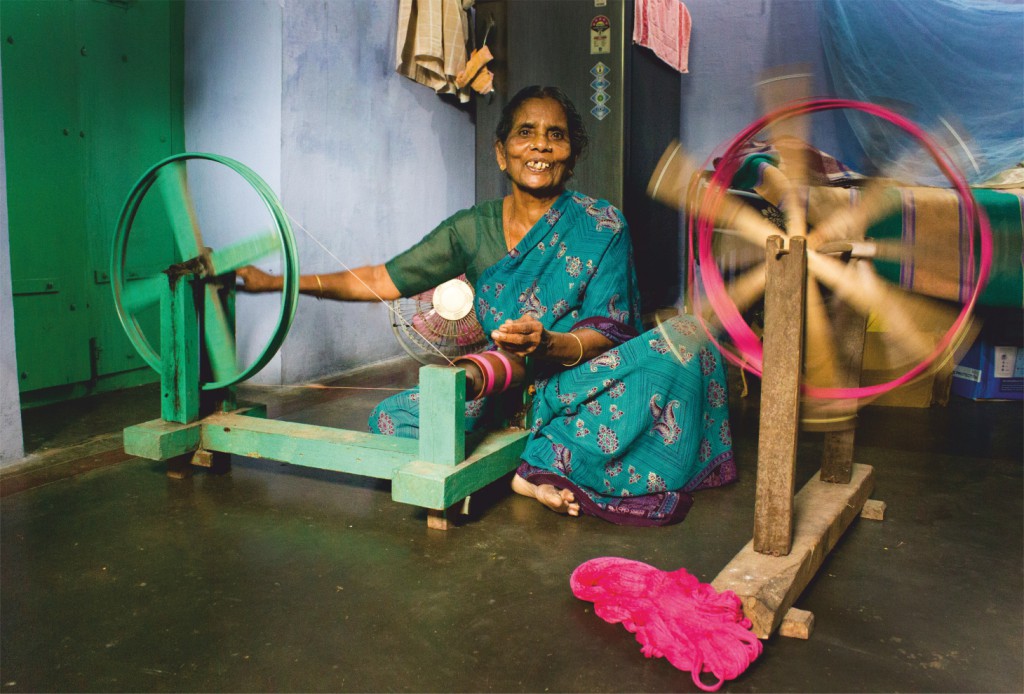 The Saris here are made with Kora Silk, Silk cotton or Pure cotton. These Saris take anywhere between 3-5 days of delicate care and diligence to be manufactured. These Saris are also popularly called "The Coimbatore Cotton Saris".
The Saris manufactured here are characteristically narrow bordered with a rich pallu decorated with motifs which are often repeated in the body of the Sari. The traditional design includes stylized peacock, swan, parrot, elephants and paisley motifs. The Geometric patterns are also used in Negamam Sarees. Saris here are priced between Rs.1,000 to Rs.5, 000, depending on the intricacy and richness of the design.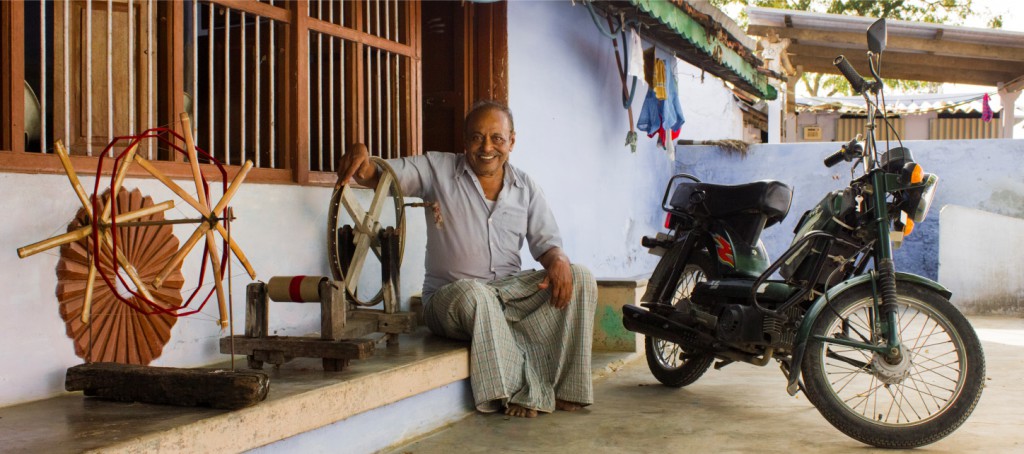 Next to agriculture, the Handloom industry supports many economically weaker sections of the society. However, things have changed in the past decade. Powerlooms have reduced demand for handloom products, taking away the essence of traditional fabric manufacturing. Customers have started preferring cheaper & mass manufactured fabrics, neglecting the quality and tradition of handloom. But the art has seen a revival in the recent past, thanks to the quality discerning few who appreciate the craftsmanship of a weaver, whose heart and soul blend to form intricate designs, beautiful patterns and perfected fabrics.
After all, when age old art and artistry are placed at the mercy of contemporary inventions, art shall always win, ultimately.
---
Book your experience at Negamam here.
Ph : +(91) 83443 30416 , +(91) 94867 40907 | E-mail: info.thadam@gmail.com