Traditional craft is hard. If we labor so much for money more than the fruits of the labor, then we won't be able to do what we do now. For a hundred and fifty years and more, our community in the village of Arthanaaripalayam, has been weaving and curating bamboo fences for agricultural and livestock purposes. Working with bamboo is a skill that takes time and patience to learn. But, it is valuable. Our ancestors explored the use of locally-available, sustainably harvested natural materials and in the process, came up with this craft of making bamboo fences to store agricultural produce and to shelter livestock.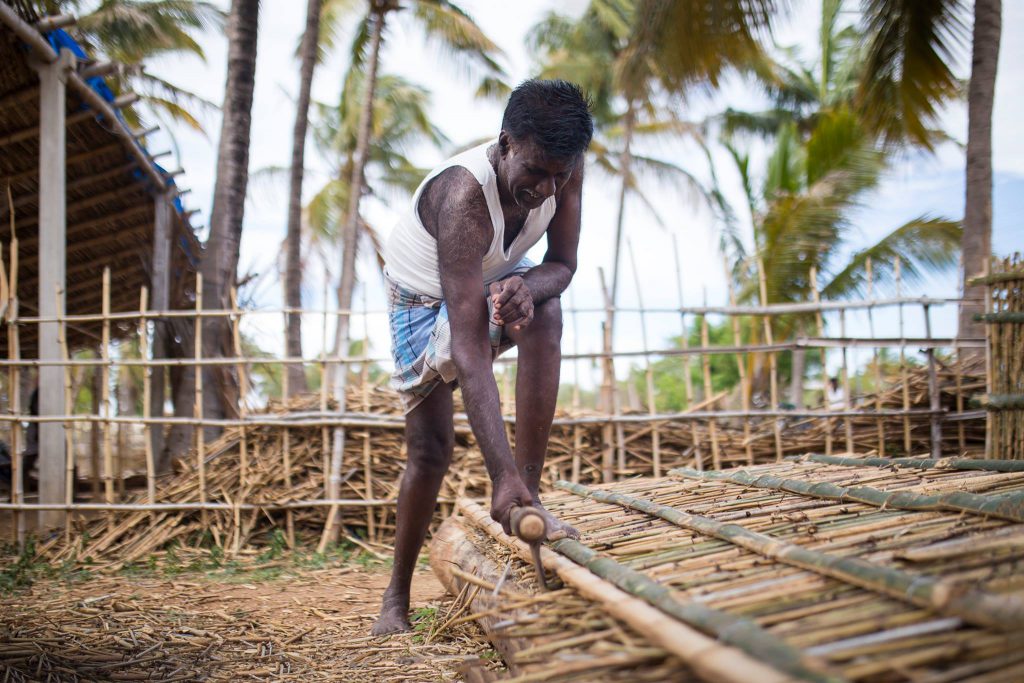 The craft of bamboo fencing  is passed on to an up-coming  generation by a master craftsman in the village and youngsters as apprentices take at least two years to master the craft. Through many complicated working  procedures, bamboo is cut into strips and pieces of various widths,  thicknesses,  lengths and sizes,  and then layered into different patterns with techniques that require considerable skill and experience.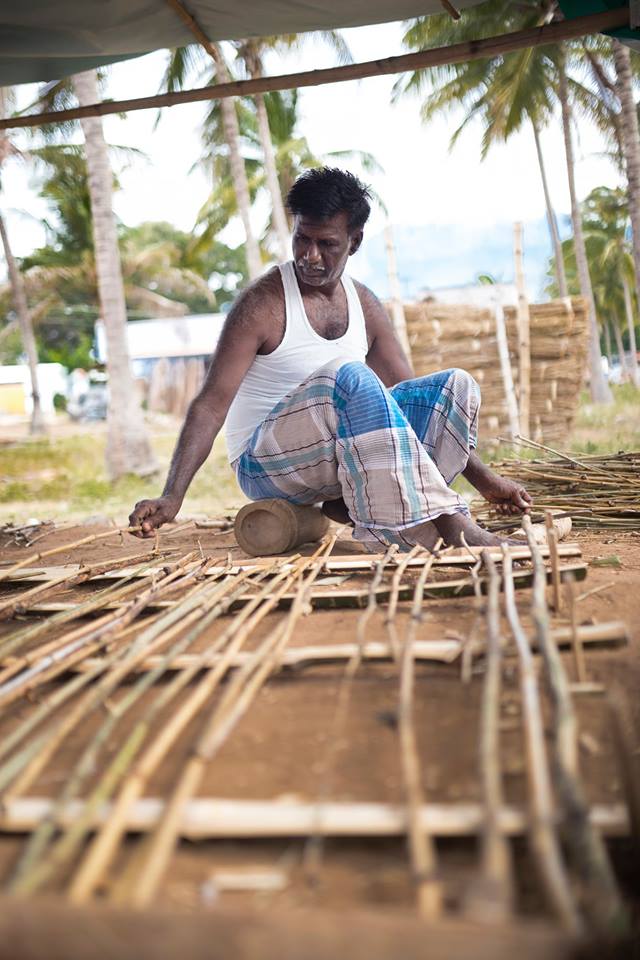 A piece of bamboo joint can be cut into more than twenty pieces and each piece has its own usage. Access to bamboo was quite easy back then, with the neighboring Anamalai Hills offering a good source. But, due to restrictions imposed of late by the Forest department, we predominantly rely on the neighboring state of Kerala for supply. The work we do here with Bamboo brings calm, peace and focus to our lives as we work together as a team employing skill and precision to arrive at a finished piece. By working with our hands, we engage the mind in a different fashion. To finish one piece of fence, it requires 8 to 12 men working simultaneously in seamless cohesion.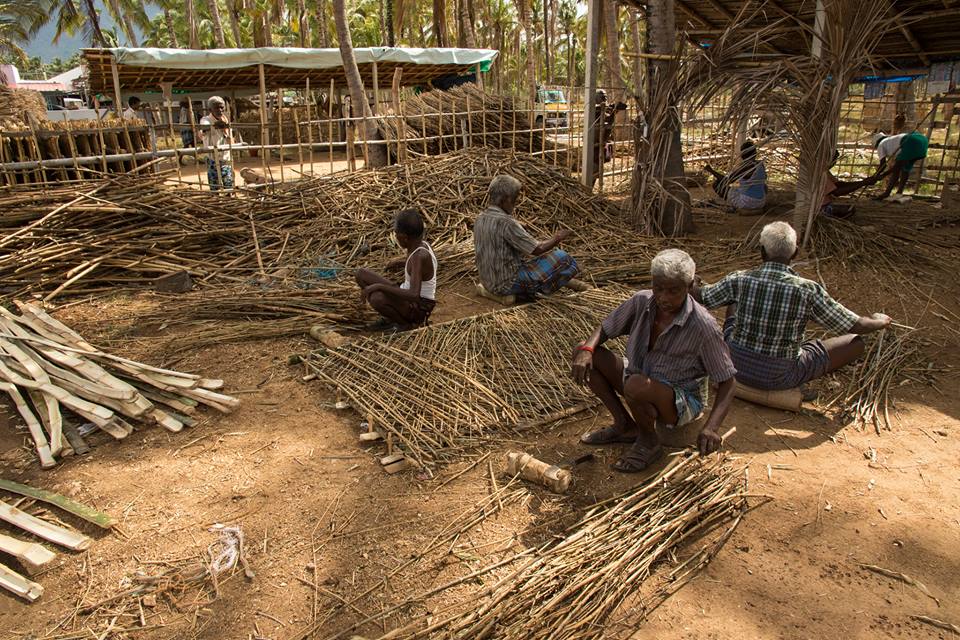 Bamboo weaving brings about a sense of brotherhood amongst us at work and beyond. We can't afford to be rivals here. Most of our colleagues grew up together and have known each other since childhood. If you take a walk around the village, you'll see the camaraderie extend even outside of work. In the mornings and evenings, we meet up in the local tea shop or assemble at the banyan tree to discuss politics and weather.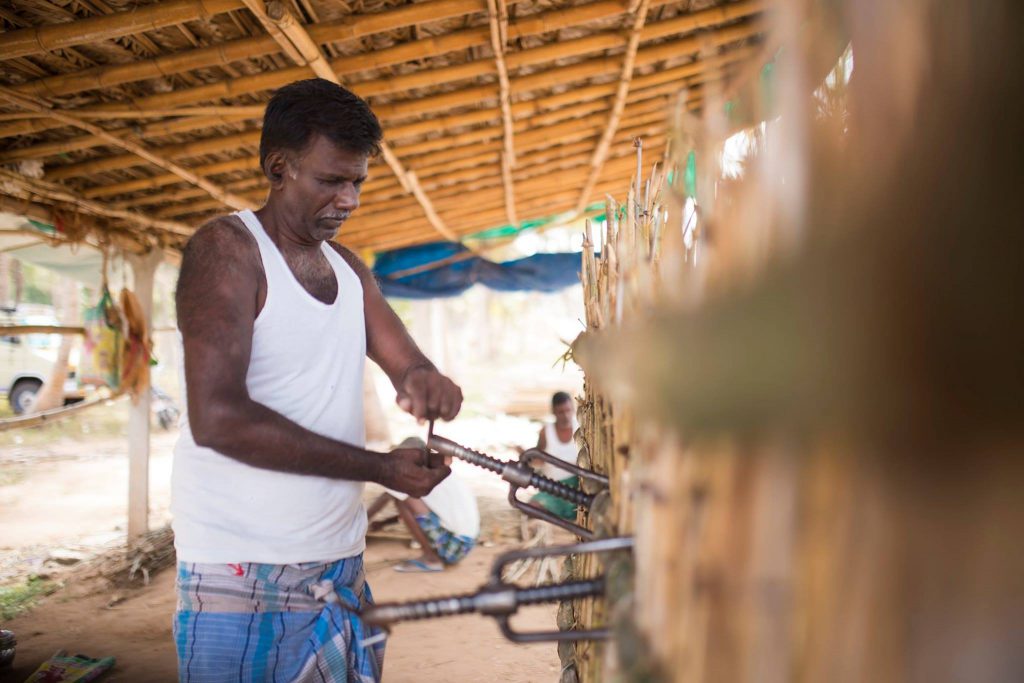 The hard, manual labor we put in during the day also brings about a sense of discipline to our lifestyle. Nights in our neighborhood are quiet, sleep is easy and we rise early. We stay fit and consume only two meals a day and skip lunch to grab a small bite at tea. We  cannot do such exhausting work with our stomach full. Despite the work satisfaction, challenges loom large. In the past, we never felt the need to offer interpretations to the outside world to vindicate our self-worth. Today, with the availability of cheaper plastic and metal products, our skill and artistry are losing shine and value.
Also, agricultural produce has gone down with the failure of monsoon the past couple of years and business is not flourishing like before. However, we will continue to encourage our children to pick up the skill. Bamboo weaving is a diminishing art. Youngsters should take it up as a career, since the demand for eco-friendly products will increase in the coming years. But the consumer world should become more conscious and recognize the need for bamboo weavers, not only in professional terms, but also to keep the art alive.
My name is K.Kalimuthu. I am a bamboo weaver and I am proud of it.
---
About the Series: People of Pollachi
With a rich tradition and a prosperous cultural history, Pollachi is at the cusp of socio-cultural transformation fueled by economic growth and development. Getting to know the local people here, their culture, traditions and livelihood are an integral part of the travel experience. For Cultural Purists seeking local immersion, Pollachi and its people have extraordinary, powerful, heart-warming stories to share. "People of Pollachi" is an attempt by "The Pollachi Papyrus" to showcase the cultural heritage of Pollachi through its extraordinary people, and their incredible life stories.