Mahadev Iyer started his sweet shop in 1979. They have only one branch on the Palladam road in Pollachi. Today his four sons take care of the business. His conviction to the business is such that, the 94 year old man still makes his own Gova (boiled and solidified sweet milk) for their Gulab Jamuns which is the only milk based sweet they make. "Milk sweets can cause trouble to your stomach if not consumed in a day, so father never sells them," says Ramkumar, Mahadev Iyer's son.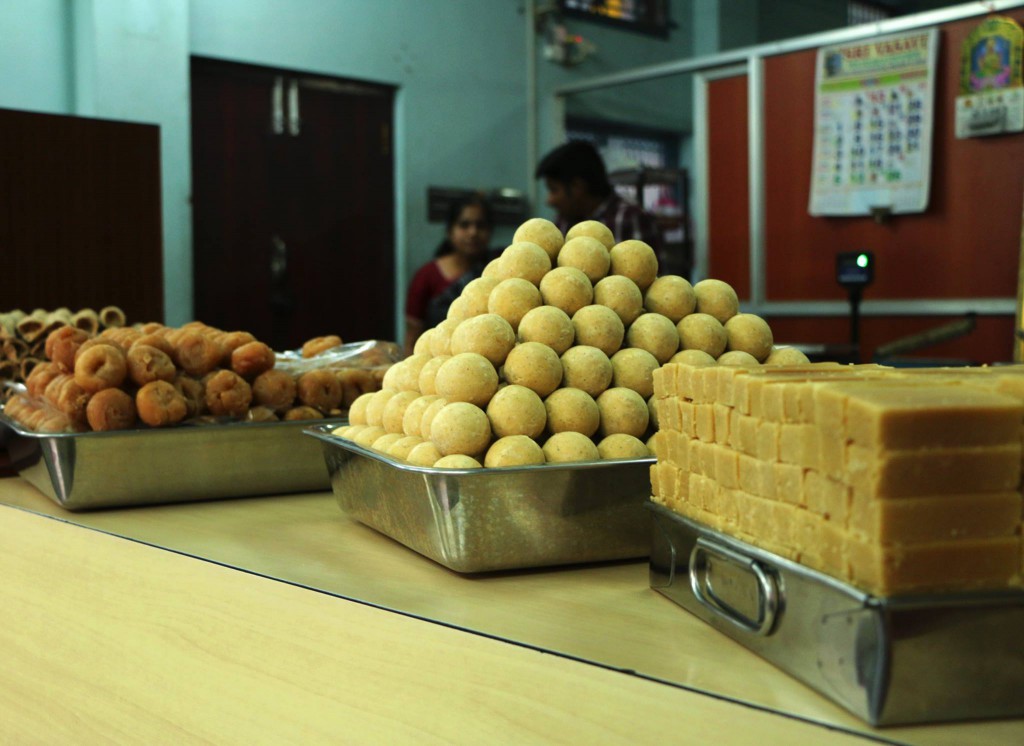 They are famous for their Cashew cakes, Badhusha and Paruppu Uppattu (thick poli stuffed with cooked daal). Surul Poori is their signature sweet as it is not available elsewhere. It is made of maida (refined whole wheat) and coconut. A maida roll is stuffed with grated and fried coconut and fried grams and sweet coconut crumbs are sprayed above the roll. With a strong coconut flavour, surul poori is a treat for sweet toothed people. It is very filling and fills the heart as well for sweet lovers like me! The best part being, you can store them for 15 days and they are still fresh. After all, coconuts are staple commodity in Pollachi.
Mahadeva Iyer Sweet Shop is open from 9 a.m. to 8.00 p.m. every day.