The Anamalais range of hills that forms a part of the mighty Western Ghats is a treasure house of bio-diversity and home to a spectacular array of wild species. The Anamalais, literally translates as "The Elephant hills".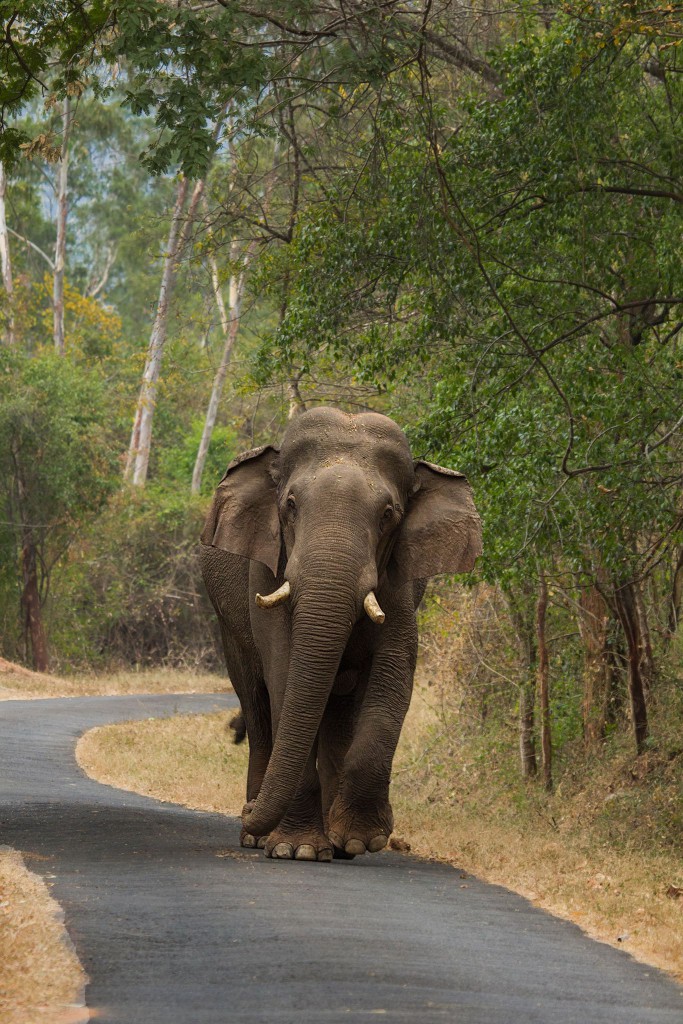 The Asian Elephant, with its characteristic long nose (trunk); large, floppy ears, honey colored bead like eyes – is the most iconic animal in the rich forest landscape of the Anamalais. A proud host to India's 2nd largest Elephant population, this 952 sq. km bio-sphere is home to and the traversing ground for more than 1500 elephants.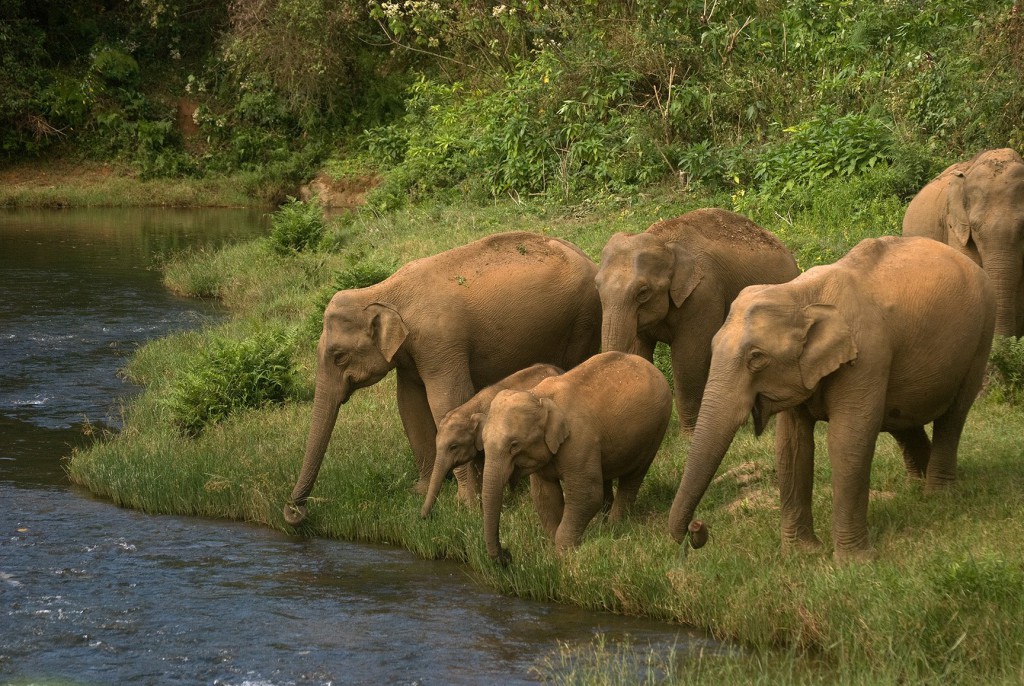 Flanked by Parambikulam to its east, Eravikulam to its west and Chinnar to its South, The Anamalais and its adjoining forests support elephants across varying habitats ranging from riverine, scrub jungles to dry / moist deciduous forests, tropical rainforests and sholas. Indeed, such a mosaic of habitat types is one of the main reasons for the high density of elephants seen in the Anamalais. The Valparai range of the Anamalais is also one of the very few places in India where one can spot Elephant herds in verdant, lush green tea gardens.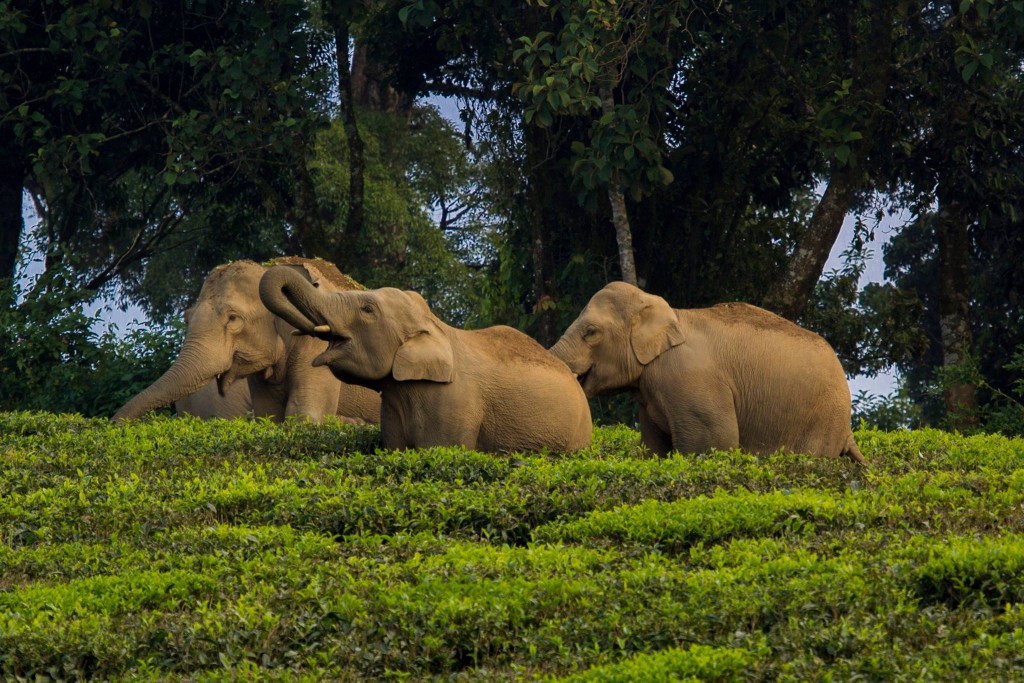 As tranquil as this may seem, the vast expanse of lush green acres of tea that look so soothing and captivating to our eyes, doesn't support the diet preferences of Elephants, making it hard for them to find food and shelter. With small isolated patches of native rainforest fragments remaining, Elephants at Valparai have to walk long distances in search of food while passing through large plantations and human settlements enroute, leading to conflicts.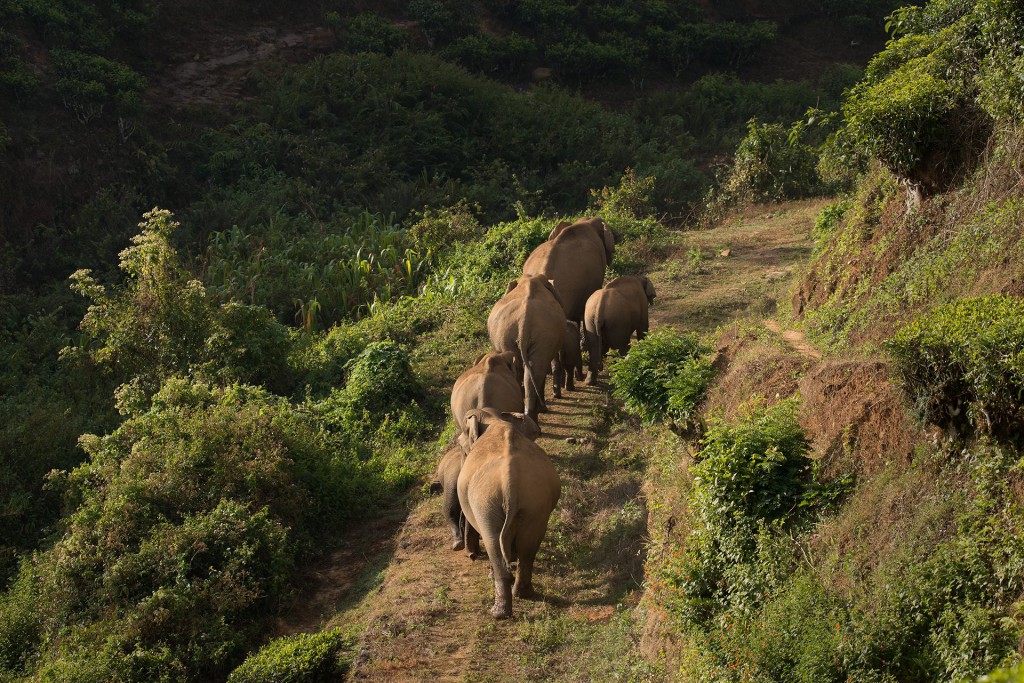 Elephants mostly eat grasses, roots, fruit and tree-bark. Elephants, as mega herbivores, act as "the farmers" of our forests. Elephant dung acts as a nutrient-rich manure that replenishes depleted soil and allows birds pick through the droppings for undigested seeds. Some seeds will not germinate unless they have passed through an elephant's digestive system. Hence, their seed-dispersing activity constitutes an essential element for regeneration of forests.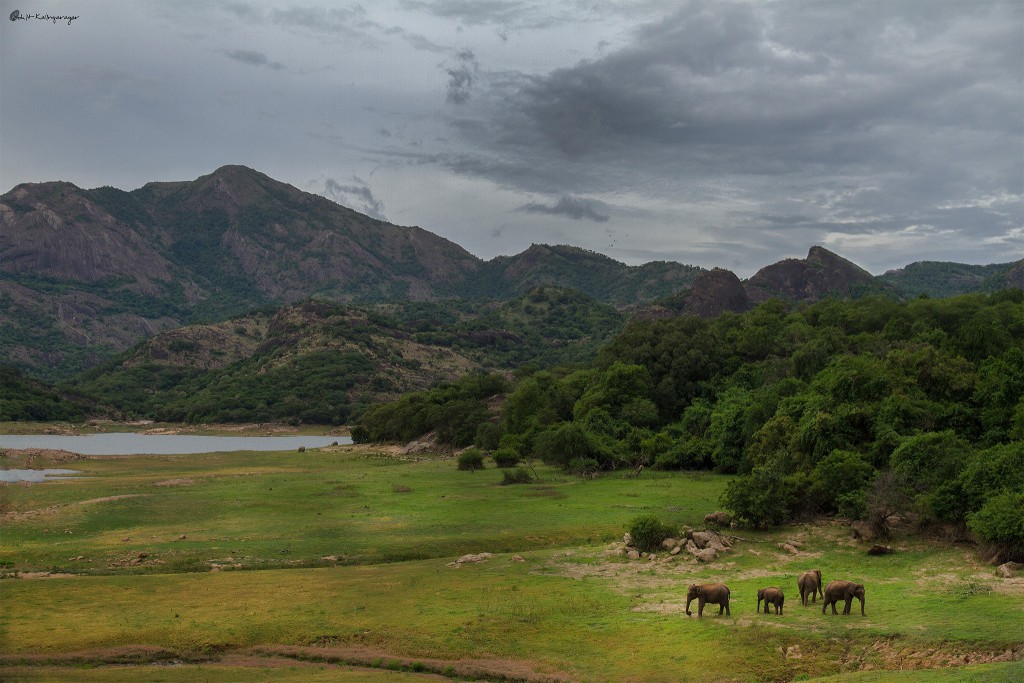 Observing an elephant herd in their natural habitat and witnessing interactions amongst the herd members while maintaining a safe distance, is one of the most cherishing wildlife moments one can experience inside a forest. So, here are a few things to notice, the next time you see elephants in the wild.
"A group of elephants is called a herd and the social structure within the herd varies by gender, and population dynamics. However, the herd is usually led by a matriarch, though other individuals make decisions as and when there is a need for it. While adult males are usually solitary and wander on their own, the matriarch forms the backbone of the elephant family unit and she provides stability and guides the rest of the family. The male elephant (bulls) visit various herds in a year, the herd also meet and interact with other herds as well. "
The Gentle Giants :
Elephants are extremely social creatures and when keenly observed, one can witness a lot of interesting interaction among the herd members. Elephants interact in a lot of ways.
"They 'hug' by wrapping their trunks together in displays of greeting and affection."
Elephants are also very protective of their young. A newborn calf taking its baby steps or exploring its environment is always under the watchful eyes of its mother. If a baby elephant complains, the entire family will rumble and go over to touch and caress it. They have a sense of compassion that projects beyond their own kind and sometimes extends to others in distress.
Elephant Emotions :
With a well-developed forebrain, elephants exhibit a range of emotions like joy, anger, love, grief, compassion etc., When in distress, elephants comfort one another by placing their trunk on the other's head or mouth. Elephants also tend to help one another in adversity and miss the absence of a loved one. One of the most moving displays of elephant emotion is the grieving process. Because elephants live in close-knit herds for about as long as humans do (approximately 70 years), they form strong bonds with those around them.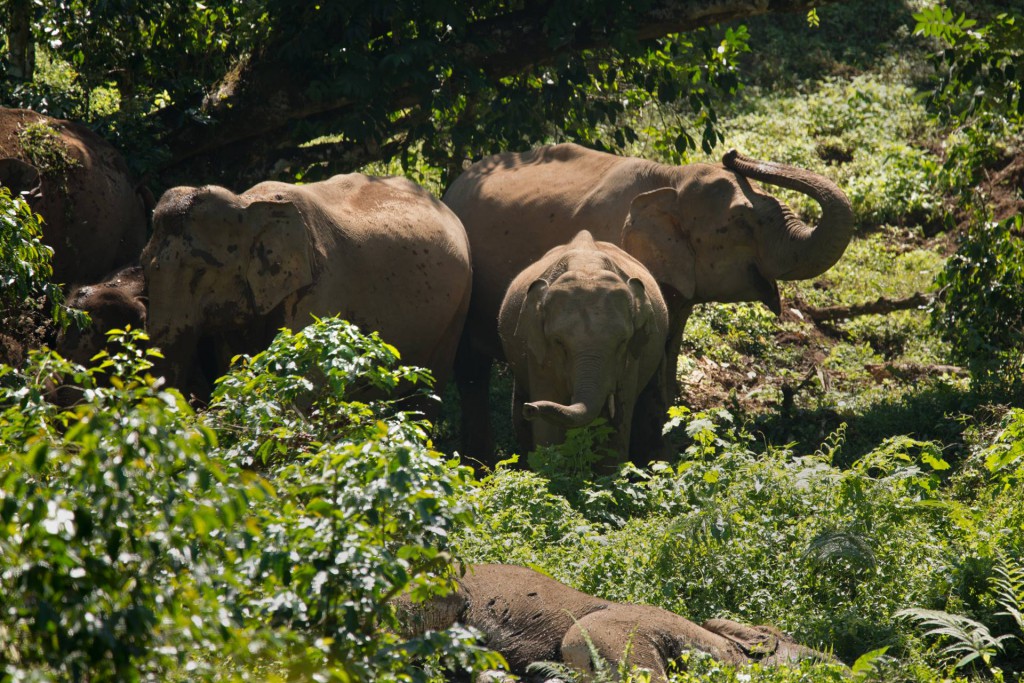 When a fellow herd member dies, the other elephants gather and stand around to mourn the passing of the loved one.
Behavioral Traits :
Elephants use their feet to listen, and pick up sub-sonic rumblings made by other elephants, through vibrations, by putting their trunks on the ground and carefully positioning their feet. Using a long range infra-sound, they communicate through sounds we never hear and have an incredible memory that matches or even surpasses us.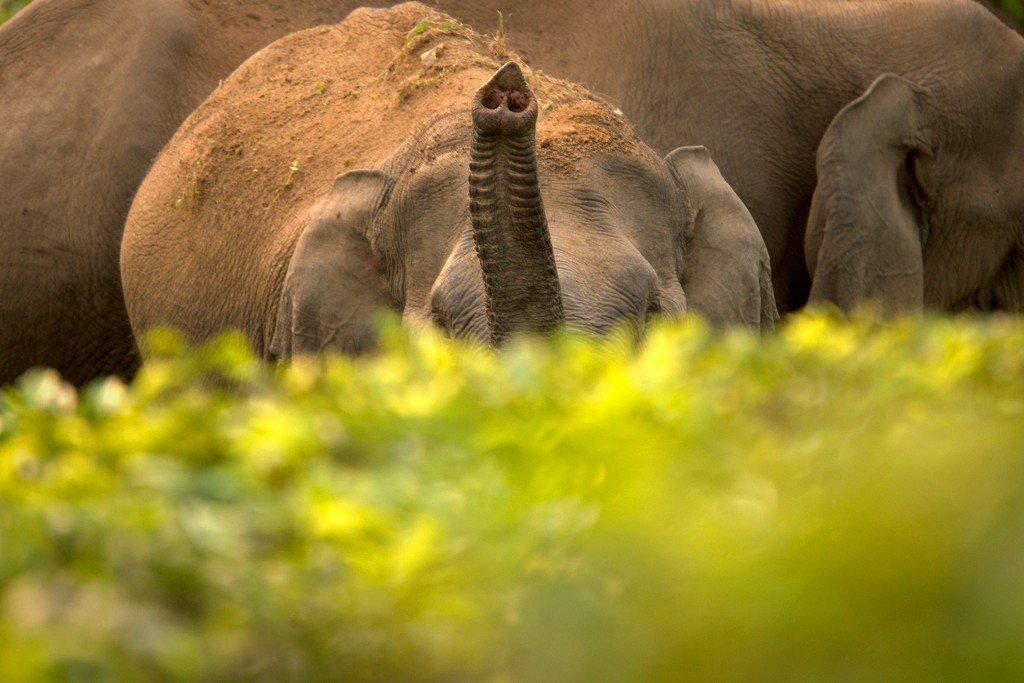 When it gets too hot, elephants use their trunks like a hose to spray water, smear wet mud or dust across the body which not only helps them to cool-off but also protect their skin from parasites and biting insects.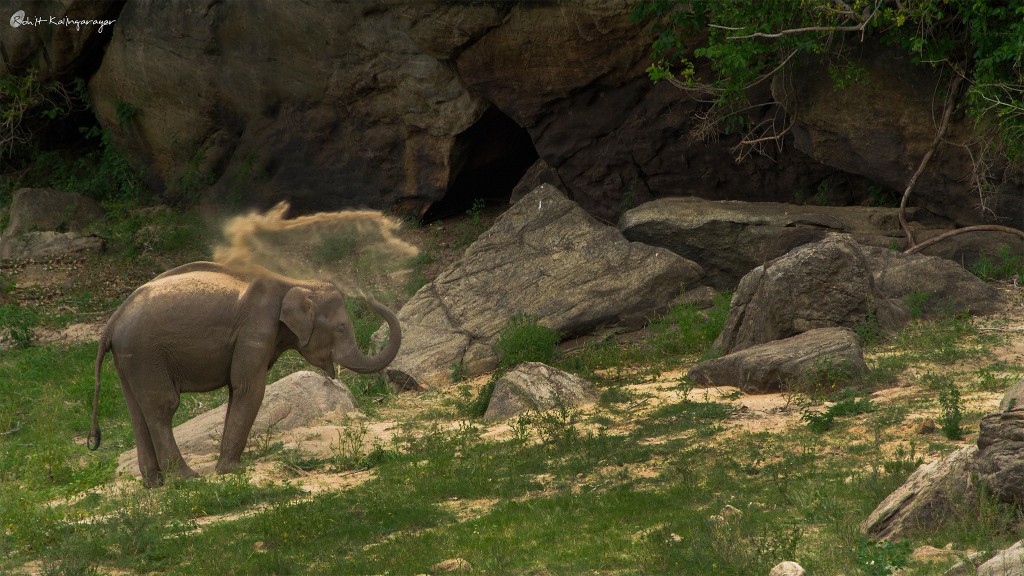 Threats: Increasing human activities inside these forests in the form of construction of residential spaces, dams, mines, farms, and plantations, huge acres of forest lands have been cleared, degraded and reduced to fragments scattered like islands. Due to the growing human population, the encroachment of elephant habitat has not only fragmented the forest landscape but has also led to the degradation of available land. Dependence on the forest for fuel, timber, livestock grazing and conversion of natural forest into monoculture plantation of tea, coffee, etc. have also severely affected the habitat of the elephants.
Conservation Status:
With small isolated patches of native rainforest fragments remaining, elephants who have lost a major part of their habitat to coffee and tea at the Valparai plateau are left with no choice but to traverse through large plantations and human settlements en route and sometimes leading to negative interactions with humans.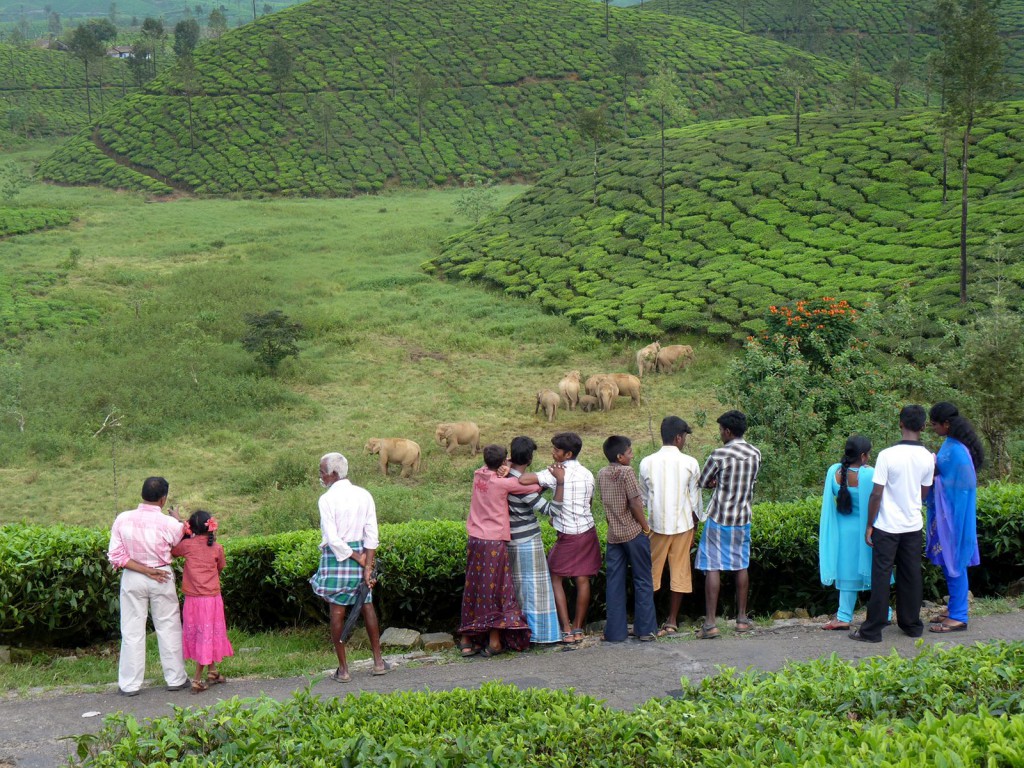 But today, the people of Valparai are adopting measures to co-exist peacefully with the pachyderms. Thanks to the efforts of Nature Conservation Foundation, a mysore based NGO, that initiated the project "The Elephant Hills". Over the years, the project has led to a better understanding of Human-Elephant conflicts, resulting in ingenious solutions that have minimized conflicts dramatically. With the Asian Elephant currently listed as 'Endangered' (IUCN Red List 2010), the conservation of Anamalai's and its adjoining forests hold a significant importance.
Project Elephant Hills: 
Having studied elephants in the Valparai region for over a decade, scientists at Nature Conservation Foundation (NCF) came to realize that most of the human deaths occurred due to lack of communication and early intimation about elephant presence in the region. To tackle this problem and to disseminate information about the presence of elephants, a team of scientists at NCF came up with measures to broadcast the locations where elephants occur on the local channel. This began in 2006 and later in 2011 with better mobile network facilities bulk messages were sent out to alert people about elephants in the locality.
     A video on NCF's early warning system by National Geographic
---
Red alert indicators were set up at vantage to warn travelers about elephants in the area. As the latest addition to these early warning systems, voice announcements are being made in the State transport buses to help travelers prepare in advance as they walk home from bus stands. These are measures that have been implemented for the first time in Asia and is growing stronger as a concept as local inhabitants living in forested regions begin to realize people and elephants cannot be separated in a country like India where 3 billion people and wildlife are forced to share space and resources.
"So, the next time you see an elephant, maintain a safe distance and give them their space and comfort. You will observe that Elephants are intelligent, compassionate creatures that live in highly structured family units, capable of complex, emotional reactions that very much deserve our love, admiration and respect"
PS – Our sincere thanks to Mr. Ganesh Raghunanthan of Nature Conservation Foundation for his valuable inputs.
---
Here's a short-film on "Living with Elephants":
---
 About the series – Icons of Anamalais:
A treasure house of bio-diversity, the Anamalai's region of the Western Ghats is home to a spectacular array of wild species, some rare and endemic, that are found nowhere else on Earth. "Elephants Hills" as it is literally translated, the region is one of the most picturesque landscapes in the country that hosts a broad variety of ecosystems ranging from tropical wet evergreen forests to sholas and montane grasslands to dry, scrub jungles.
Home to the large mammals like the Asiatic Wild Elephants, Indian Gaur, the endangered species like the Wild Dogs, Nilgiri Tahr and Lion Tailed macaques, Anamalai's is also first to be home to all 16 endemic bird species of Western Ghats.
This series of articles by The Pollachi Papyrus, celebrates the iconic birds and mammals of the Anamalai's –a unique ecological tract and a global bio-diversity hotspot that needs protection and conservation.