My relationship with Pollachi and its people goes a long way. It's been almost seven years since my first visit to this aesthetically pleasing town. Every visit ever since has only been sense-heightening and visually surprising. This place has me in awe every single time and certainly has my heart.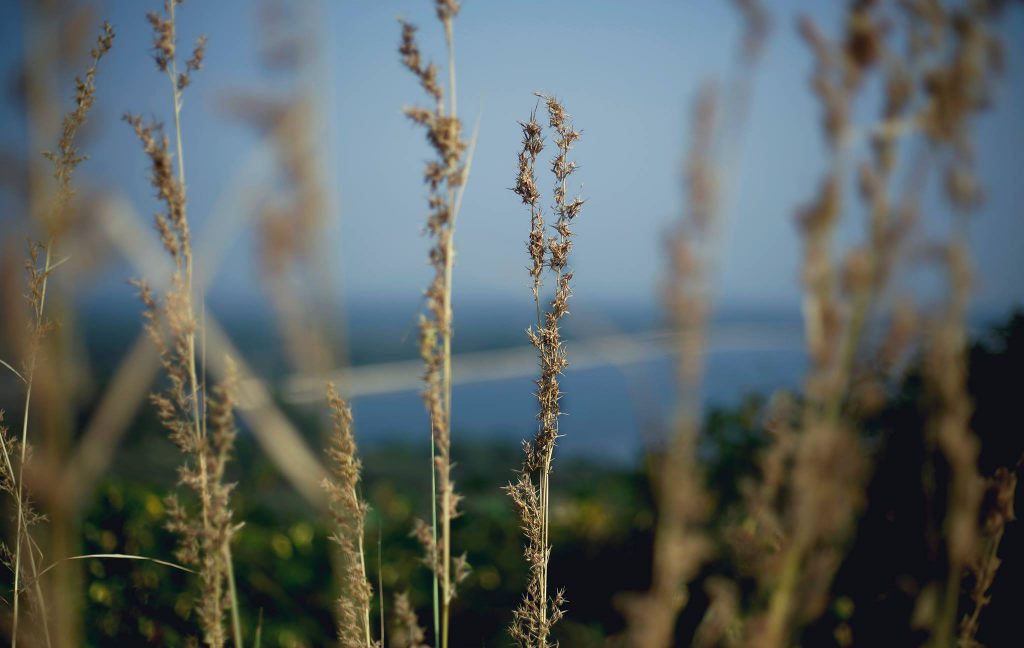 Being an image-maker, every time I'm here, all I see is frame after frame, each one waiting to go on Instagram, with every passing mile. My hands would itch to document every place that I visit and have always wanted to undertake a photography project at some of the rustic, charming village scapes that form part of this quaint town, that still remain largely unknown to the mainstream travel crowd. Having had the opportunity to work with an ethnic fabric brand, I grabbed the opportunity with open arms and fulfilled my long-time wish with the help of the wonderful folks from Thadam Experiences, who curated an exclusive itinerary and managed the locations during my shoot schedule.
And I couldn't have been happier with the outcome! What started off as a hectic two-day schedule, turned out to be an experience of a lifetime. Every place was so refreshingly virgin and pure, contrary to the chaotic world, we city dwellers belong to. There were times when I just wanted to keep my camera aside and revel in that moment. I had a wonderful team of three models and Pravin from Thadam Experiences took charge as the production head during the shoot days.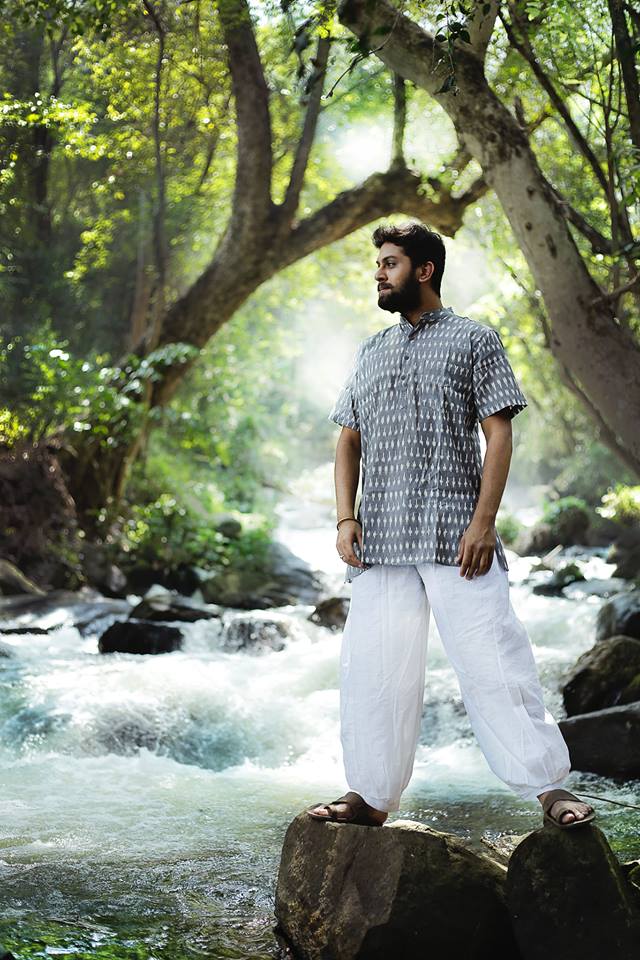 Gushing streams flowing over rocks causing ripples that glisten in the sunlight, lush green fields with huge trees casting a shadow all around, an interestingly hidden waterfall that looked straight out of a dream, a rock-high sunset point overlooking a dense evergreen forest patch, and the best of all, a river that put on a show just for us. It was everything that I had wished for. With every location looking so glorious, I just knew I had to do justice to each and every one of it, through the images I wanted to create.
We started gallivanting around, taking a look at some of the finest locations as planned out by Thadam, to take us to places that would fit right with our look-book idea. I was beyond thrilled when we reached our first location; a very serene and beautiful stream. We treaded our way across slippery rocks and found ourselves a good spot to shoot the first look. The sound of water gushing at a distance and the sunlight playing hide-and-seek through the leaves enhanced the whole experience. It definitely was a good start to the day.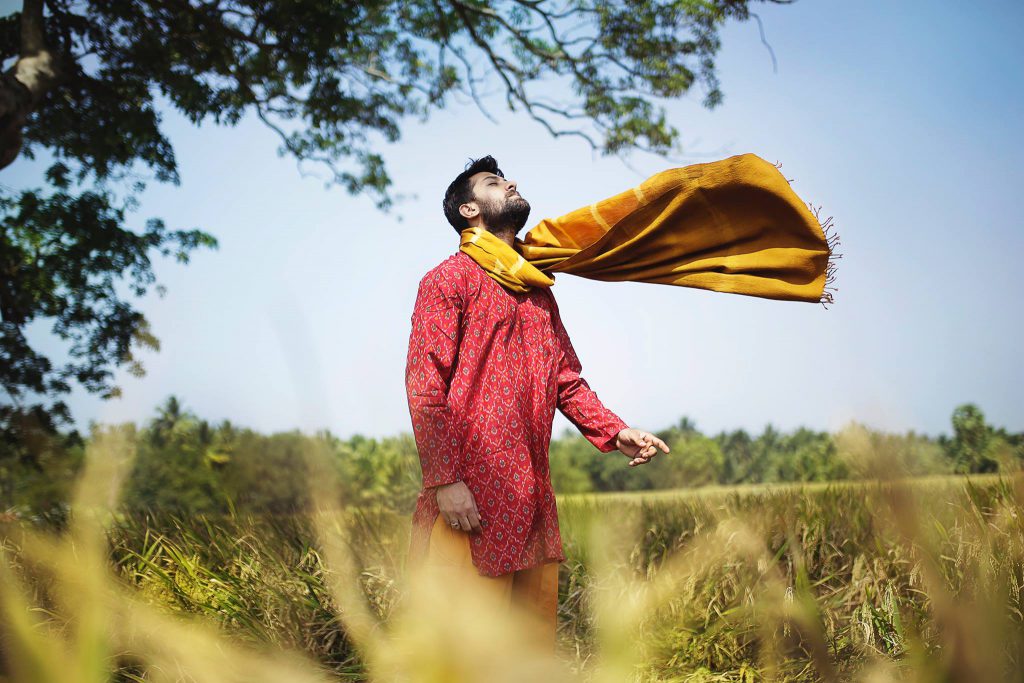 A little later, we drove past some lush green fields at a thriving, agricultural village. I remember this part of the shoot being distinctly refreshing. Farmers doing their everyday chores, soaking in the warm afternoon sun, faint mellifluous tunes from old Tamil movies floating in the air, and the smell of fresh-cut grass everywhere; such an effervescent ambiance to belong to.
Oh! And how could I forget to mention the appetizing part of the day? Contrary to the Taj we city people know of, is another Taj, not so big in size but quite big on plating and heart. The little-thatched shack served us some fine biriyani and many other delicacies popular amongst its customers.
Read more about Taj Biriyani here.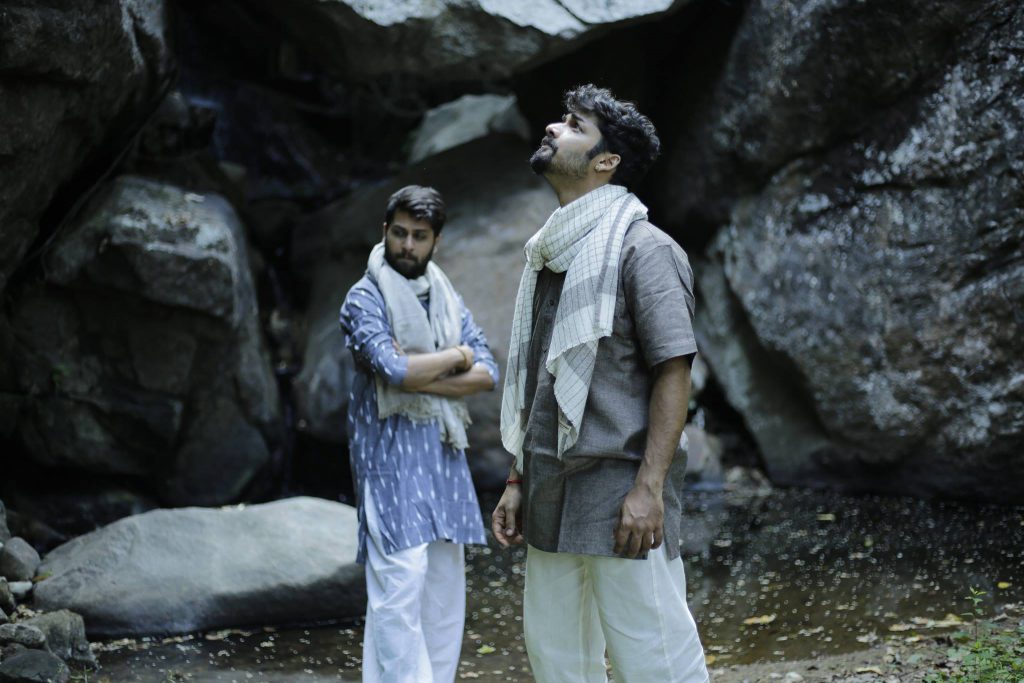 Now, the place we went after was absolutely mystical and magical at the same time. Upon arrival, a gloomy and rocky terrain lead us to a waterfall that is hidden beyond sight. The sun played the perfect lightman that evening, adding a spotlight to a very dark ambiance resulting in very interesting images. By this time, the team had gotten acquainted with one another and excitedly started nattering about things as we listened to some good music on the way back.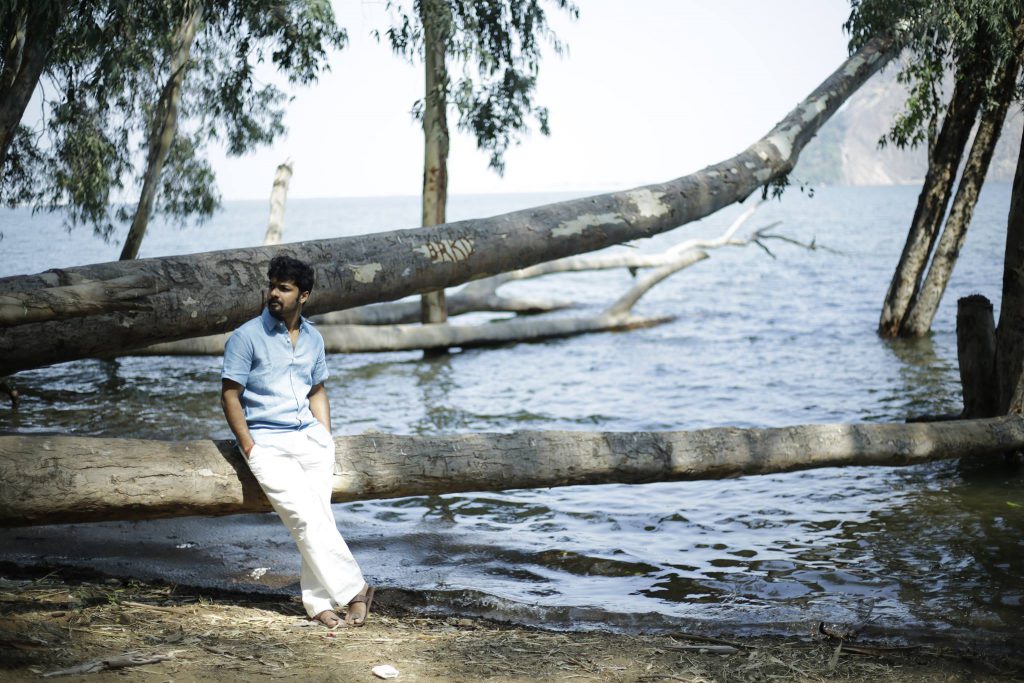 Day two was an early start. I was looking forward to shooting at this location from the start and had my expectations running high. Upon arrival, we witnessed an unrealistic distortion of the landscape that was pleasantly captivating. We walked out and saw an incredible setup, waiting to be a part of my look-book. I have always believed that nature somehow has its way, to put on the best show to those who revere her. And so, she did.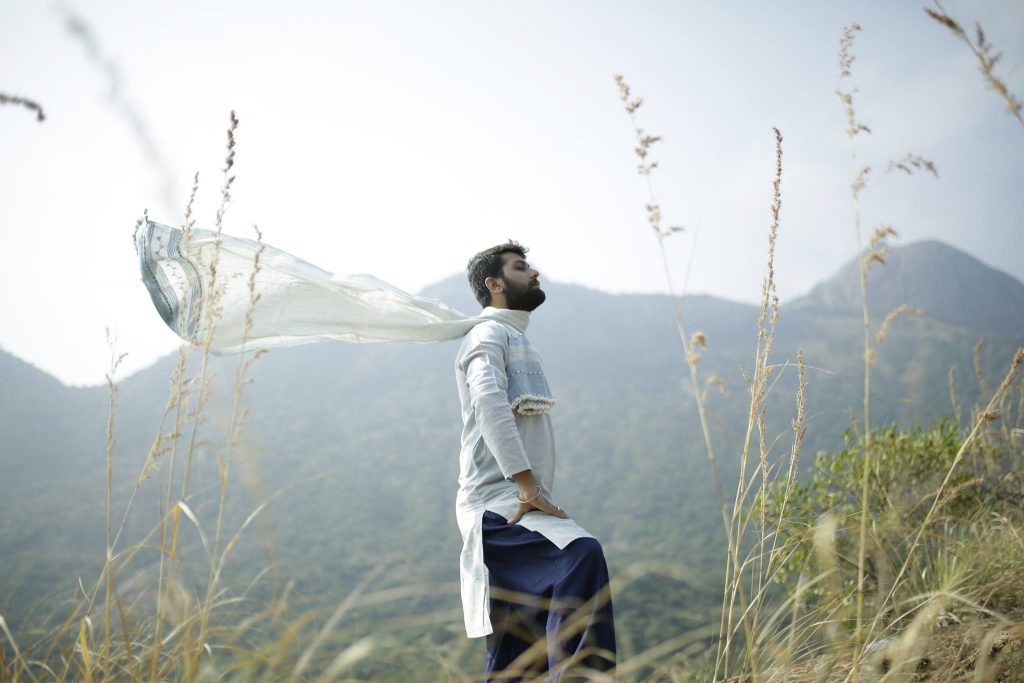 With the mist slowly clearing up, the mountains started to show their majestic selves. Old huge trees bent over the river added an artistic allure to the place, making it look almost like a painting. There was one last location that was part of the schedule. It was the high cliff sunset point with the mighty Western Ghats rising up to form that perfect backdrop.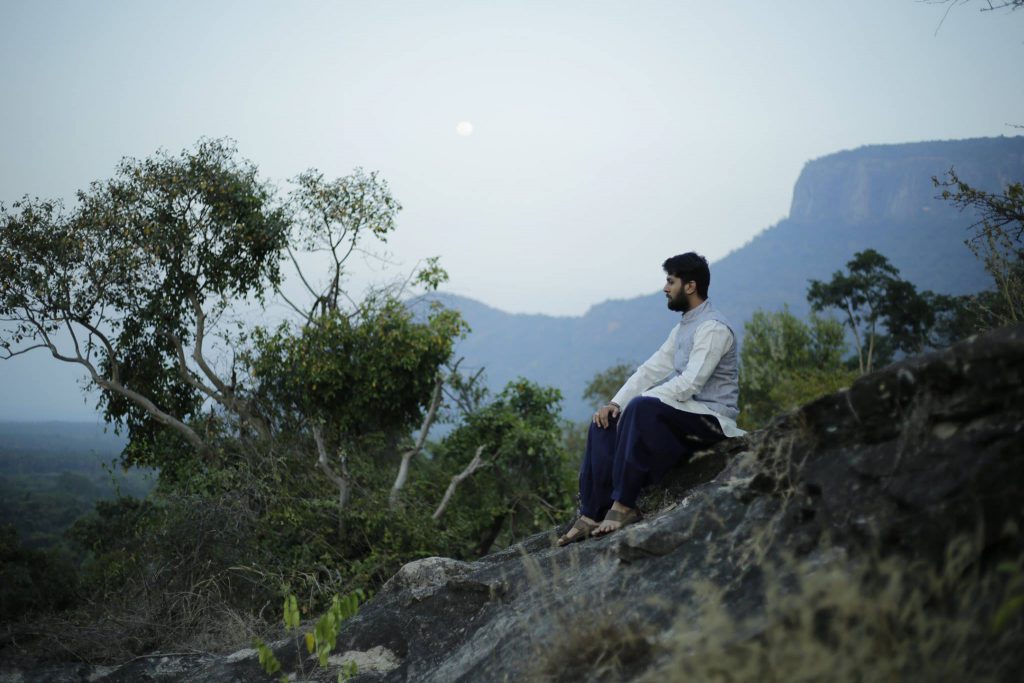 We went right on time for sunset and quickly shot the last look for the day. Happy about a shoot that turned out beyond our expectations, we sat on the edge of the cliff at eventide, with the sun going down on one side, and moon rising up on the other. In all stillness, overlooking the hills and forests that were fogged by the mist, we realized what a beautiful world we're all a part of!