After a scrumptious meal of biriyani and chukka, my colleagues and I headed towards Topslip, a popular tourist attraction nestled in the Anaimalai Tiger Reserve. I had heard a lot about this place, and was curious to see what lay in store for me. Within a matter of 15 minutes, the landscape had changed from dingy briyani restaurant, to roads covered with a canopy of gigantic tamarind trees, to a dusty little village called Sethumadai and then… silence.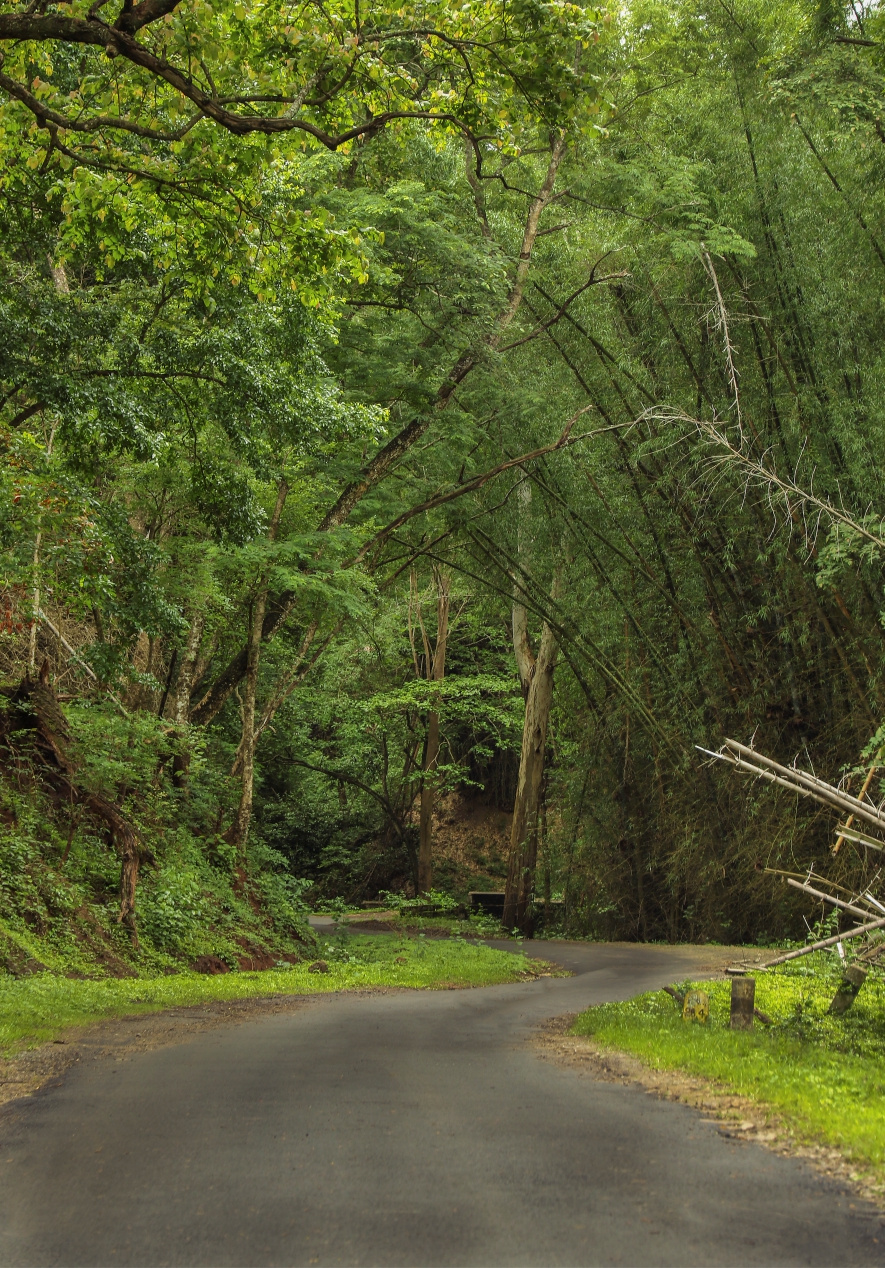 Few feet after we crossed the Topslip check-post – "Stop, look what is that?" exclaimed a colleague, immediately pulling out her camera. We spotted a juvenile crested serpent eagle perched on a branch. Now you have a gist of what our drive might have been like.  We kept sticking our heads out of the window like puppies in hope of sighting birds or animals, every time we heard the slightest sound! On our arrival, we were led to our rooms in a mighty old tree house! By the time we settled in, it was nightfall so we took out our cameras and settled on a patch of grass for a star trail. Each picture clicked over a 25-second exposure made the stars glimmer like diamonds against the deep blue and black background. We even managed to get the shot of a plane shooting across the dark vastness.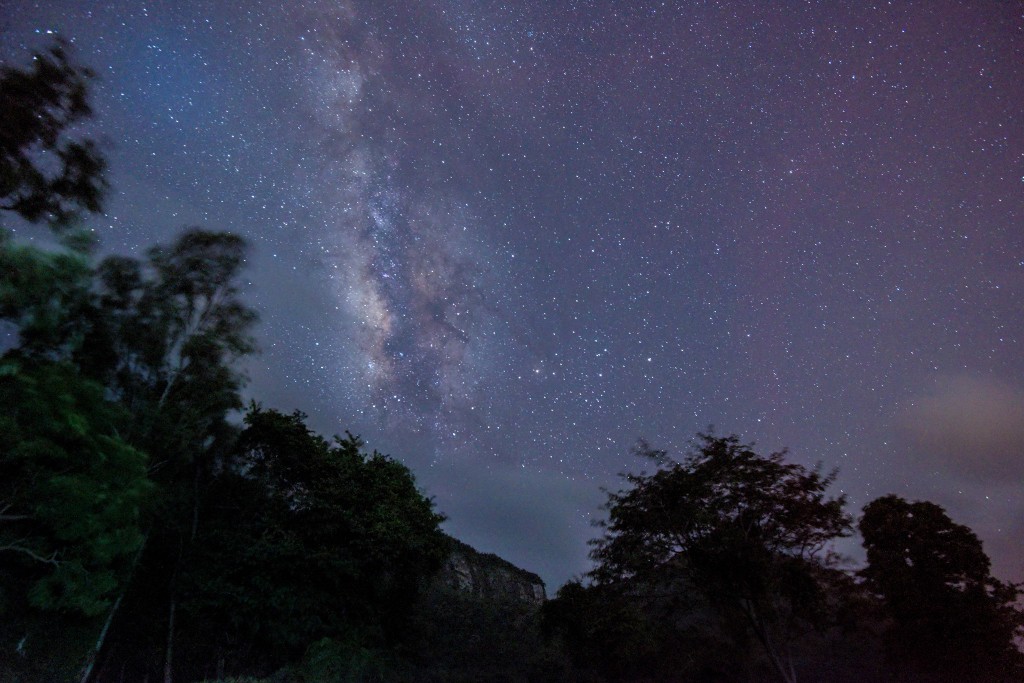 The next morning was more eventful than we had imagined At 7 a.m., we began our trek into one of the paths with our able and friendly naturalist Mr. Mahendran, of the malasar tribe. The forest and its beings came alive in the morning.  The dew drops still hanging  onto the leaves,  shone like diamonds as the rays of the sun penetrated through the dense canopy to light up  our path. Still fresh from  the rains earlier that week, the jungle's greenery swallowed us and mesmerized us with her hidden treasures.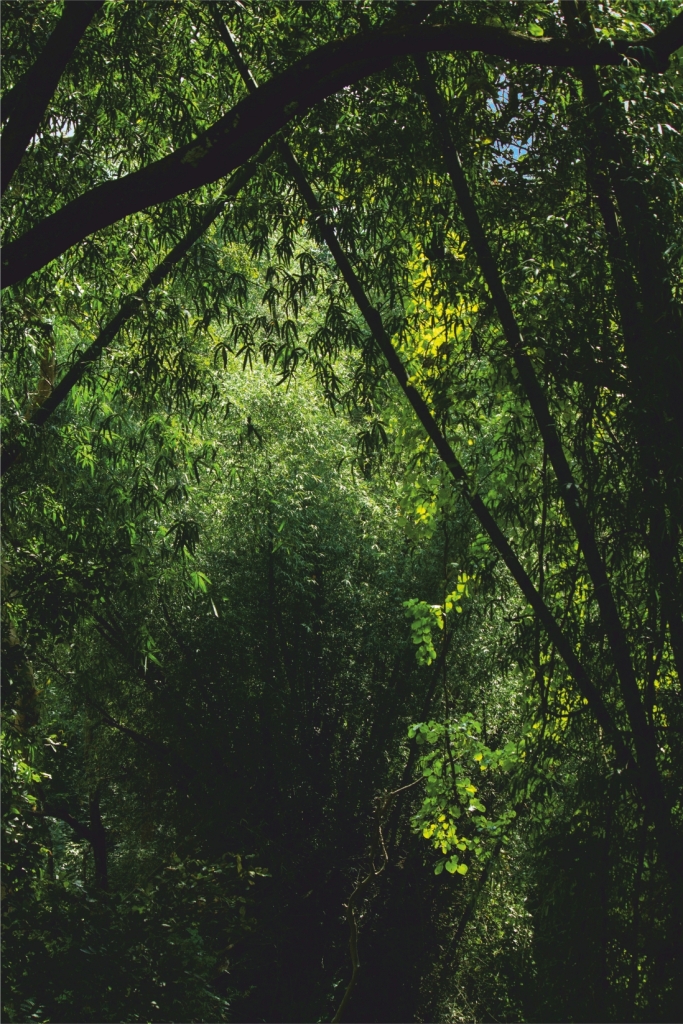 Dozens of bamboo thickets swayed and creaked in the wind,  Malabar parakeets called to us from the teak tree tops."Woohwoowoohuuuuuuh," called out langurs to us, and the occasional flutter of a Great Pied Hornbill made us stare at the canopy in hope of spotting  it.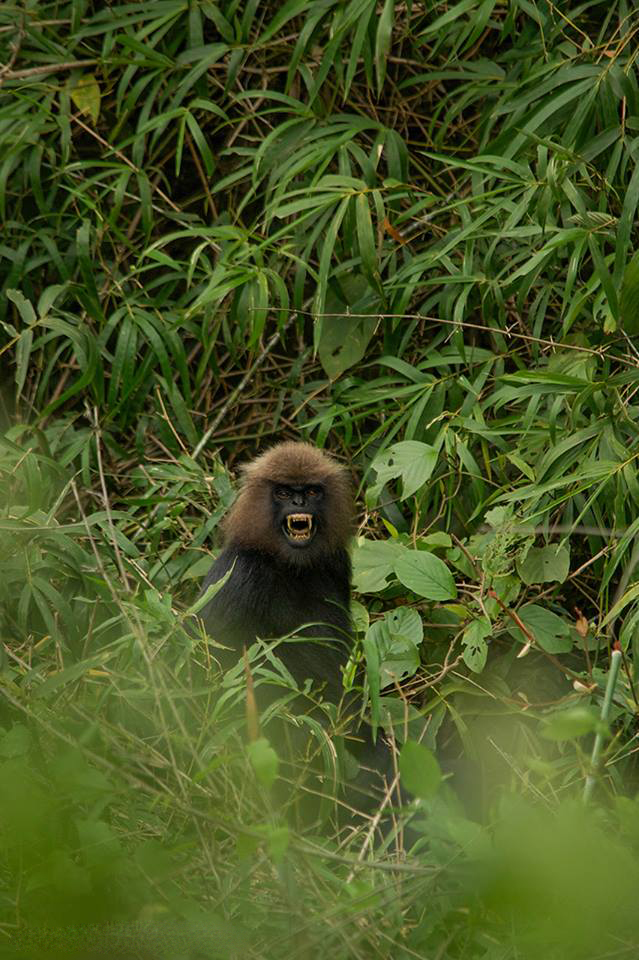 Having learnt from Mahendran that ATR was one of the richest birding hotspots, I craned my neck 180 degrees to follow the fleeting call of birds. Damp, muddy floors revealed a whole new world beneath our feet; right from the hoof marks of a palm civet to cavities dug by sloth bears. My eyes darted back and forth between sky and ground, soaking in and observing nature in its best around me. We treaded along; the terrain in the forest varying ever so often from trees towering many a feet above us, to clearings displaying rocks and little puddles of water between them. Remembering we hadn't eaten since morning, we sat down to rest for a while at the Marundhu Godown watch tower, with bananas and some biscuits to munch on.  Just as we were about to leave, my colleague heard the alarm call of a sambar deer piercing through the chirps and croaks. We froze dead in our tracks – "Let's follow  the call, I'm sure there is a predator around," he said. Agreeing, Mahendran took us on a slight detour following  the sound of the call.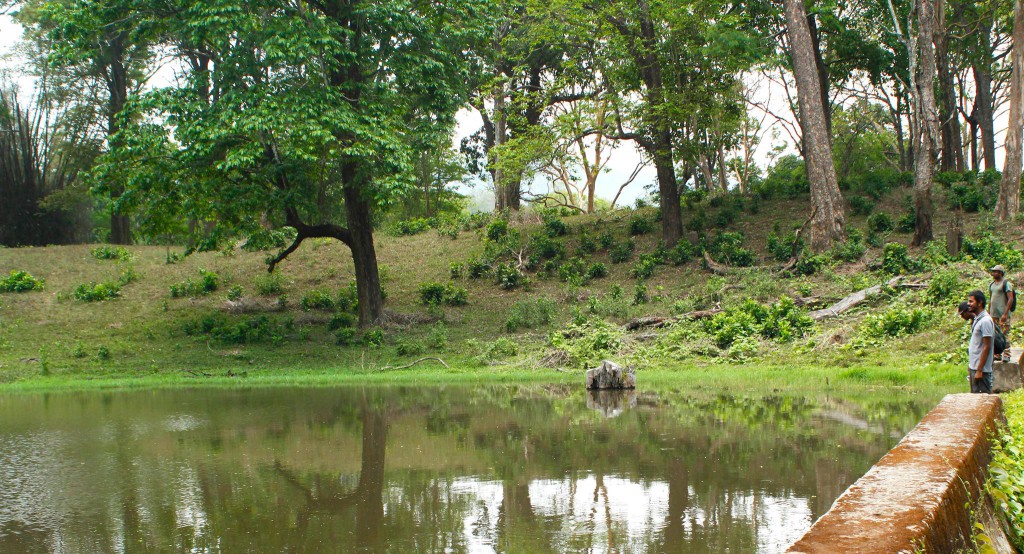 It was around 10 a.m . in the morning, so he suspected it could be a pack of wild dogs hunting. As we literally ran downhill, he showed us track marks of a deer, and pointed out how the blades of grass had bent in a downward direction, indicating  an animal had indeed passed this way. Our heartbeats increased – to add to the thrill, we spotted some droppings along  the way that resembled a bear's. Keeping every finger in our hands crossed, we headed further, gingerly. Bears are extremely unpredictable animals and can attack out of the blue, warned Mahendran asking  us to stay alert.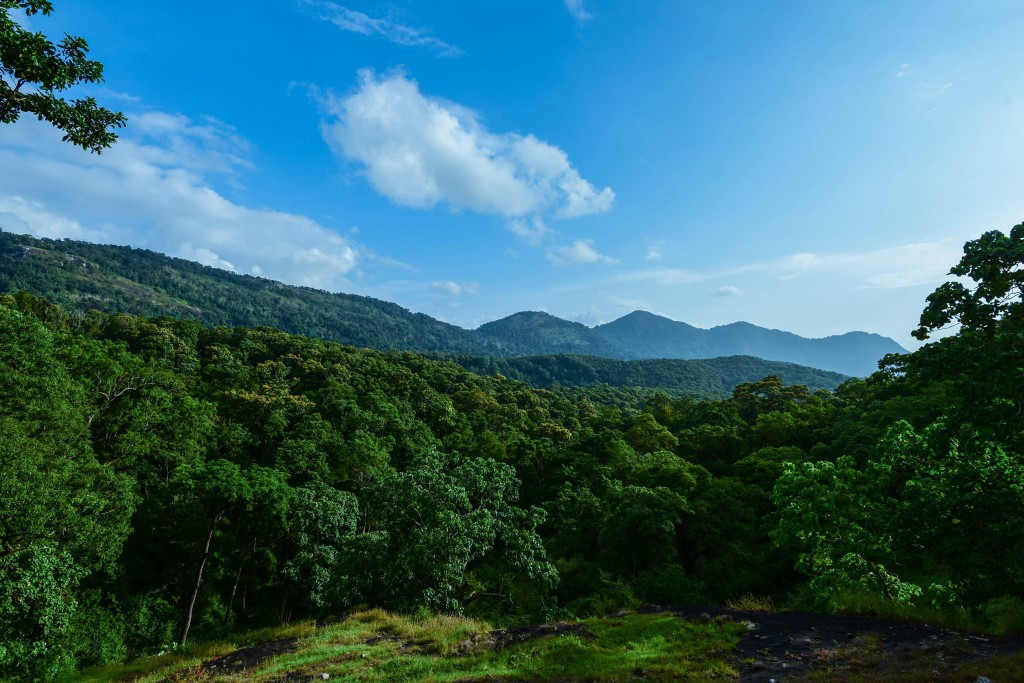 After a short while we reached a clearing known by the name Sakkiliyampaarai that offered a simply breath-taking view . As we listened to a fascinating story about how our guide spotted a Black Baza (rare bird of prey) from the hill right opposite us a few days ago, we walked on in silence. My colleague and Mahendran has already reached the main road, but I was still coming down the trail when I saw my colleague who was straining  his eyes, peering at the bushes. I ran down to stand beside him and looked in the direction.
And there it was – adjusting his 400mm zoom lens, he declared it was a golden male leopard staring right at us.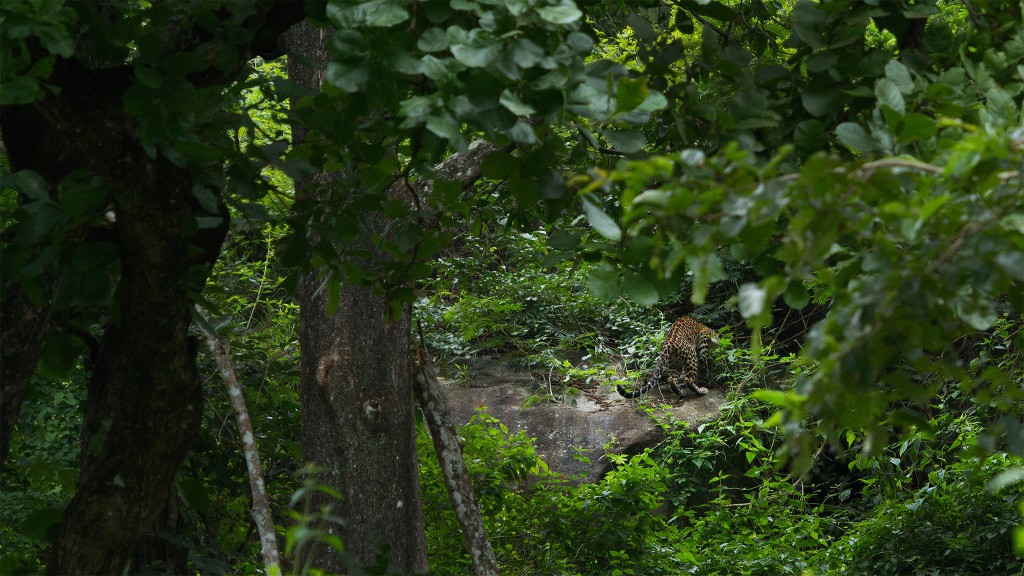 I quickly adjusted my binoculars and noticed big  black rosettes, his fine build, long tail swishing  in the wind; his graceful movement left us holding  our breath. Just as we were clicking  pictures, he silently disappeared behind the rocks, still leaving  us shivering  in our tracks.
We began grinning, pumping our fists in excitement – my very first trek and a leopard sighting! It struck me how important it is to keep your senses tuned to the sights, sounds and smells inside the forest. Mahendran also taught us that following tell-tale signs like droppings, pug marks, scratch marks, and even directions in which the grass or plants had bent, were of great importance. This is the advantage of accompanying a native tribe while in the forest – getting to know about his backyard from him increased our respect and admiration for him.