A hungry traveller pulls up beside a tiny shack on the left side of the road en route Aliyar. As the smell of freshly cooked food comes wafting in the air, he breaks out into a brisk walk towards Arun Mess in hope of satiating his rumbling stomach – but alas, the queue outside the mess resembles the first day first show of a Rajinikanth movie, with eager fans waiting to buy tickets.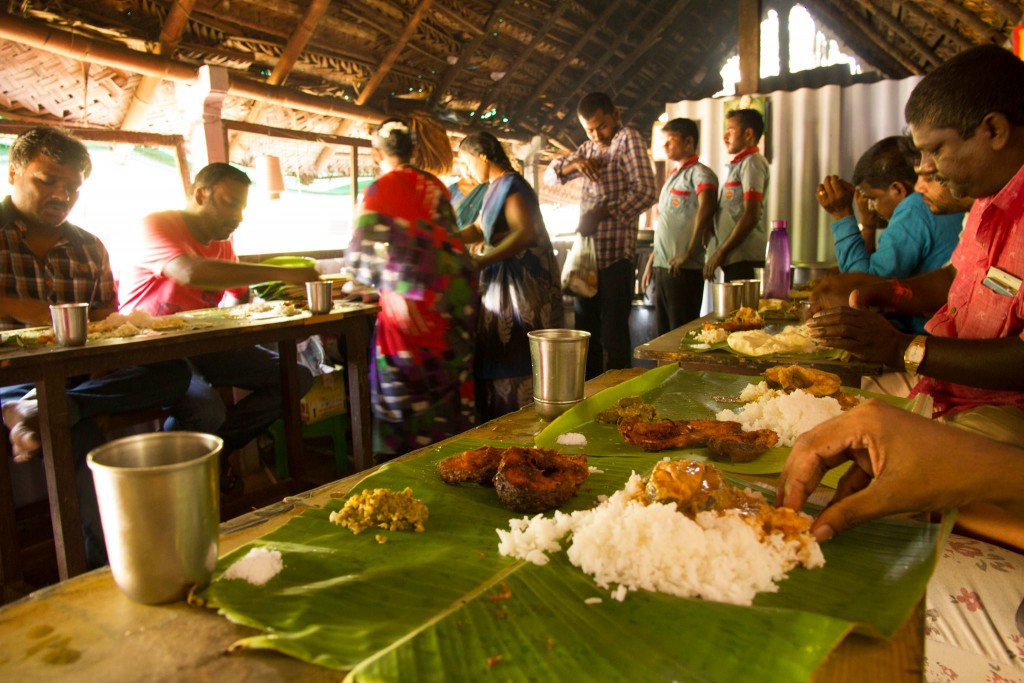 That's what happens when one serves good food! Arun Mess known for its quality meals is also special for one reason – their signature meen kozhambu (fish curry) and meen porichadhu (fish fry). Well, apart from this the ordeal is pretty much the same; sambar, puli kozhambu, poriyal, rasam… you get the gist. But their specialties are sufficient to draw crowds from everywhere.
Three benches that can seat four each occupy the shack, and the ladies who run it jostle back and forth serving their customers. Initially working as labour in the forests, the women decided they wanted to serve people quality food instead; so they started cooking fish-based meals on a small scale. The popularity of their soon began spreading and that's how the Mess was born. The contrast of the white rice and brown-ish curry against the bright green banana leaf is indeed a sight to behold. A combination of spice, tanginess, salt along with the taste of fish will make you relish each bite!
Timings  :  12 noon – 3 p.m. on  all days