The Aliyar dam, located in the foothills of Valparai, is about 65 kilometres from Coimbatore, offering some ideal weekend getaways for tourists including a park, garden, aquarium and a children's play area. An evening walk along the road on top of the dam, complimented by the breeze of cool winds and idyllic landscapes sculpted by a wonderful tapestry of colours that change every passing minute, calls for a unique experience of perfect union with Nature.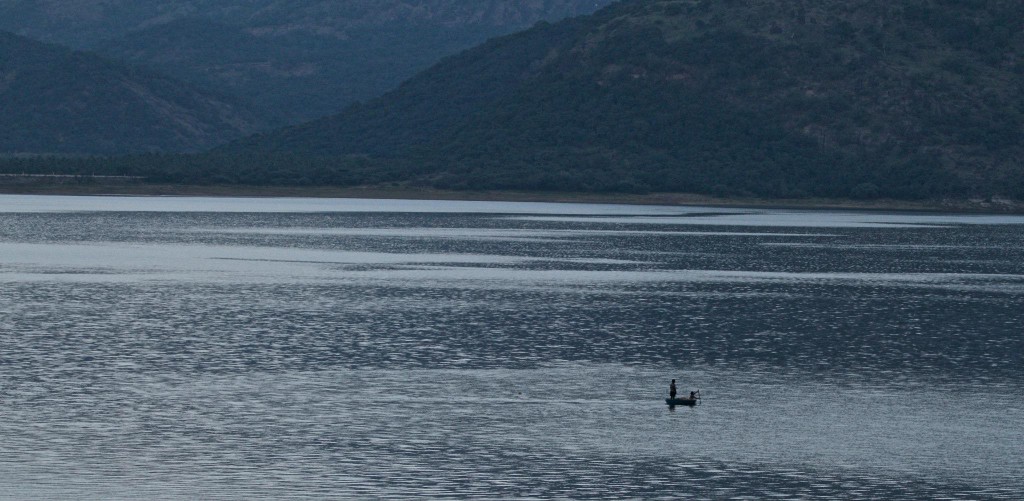 Thronged by tourists from all over the state and neighbouring Kerala on weekends, the dam offers panoramic views with tall, blue mountains on one side and lush green coconut farms on the other, creating a haven that stands in harmony with an island in the middle of the lake, which completely enthrals and captivates the visitors. Another nearby attraction is Aliyar canal, a quaint water stream overflowing from a step like structure into the valley below. This view attracts and compels tourists, photography enthusiasts and movie directors to visit the place. This is also a well known film shooting location in Pollachi. Starting from 1964′s Kadhalikka Neramillai, over hundreds of tamil, malayalam, telugu and hindi movies have been pictured at this location. The dam and reservoir has also bagged the "India says YES" award*  and is voted among best 25 dam sightings in India for tourists.
* – India Says Yes is a recognition of exceptional experiences provided by hotels, destinations and local attractions. India Says Yes is solely based on reviews and ratings shared by Indian travelers on HolidayIQ.com. The award is the ultimate indicator of what Indian travelers love!