Sparkling blue waters of the Thirumoorthy dam on one side, the mighty mountains of the Anamalai range as a backdrop and tall eucalyptus trees swaying in the wind on the other – nestled in this scenic setting is Camp Splendour; an adventure boot camp dedicated to connecting people with nature.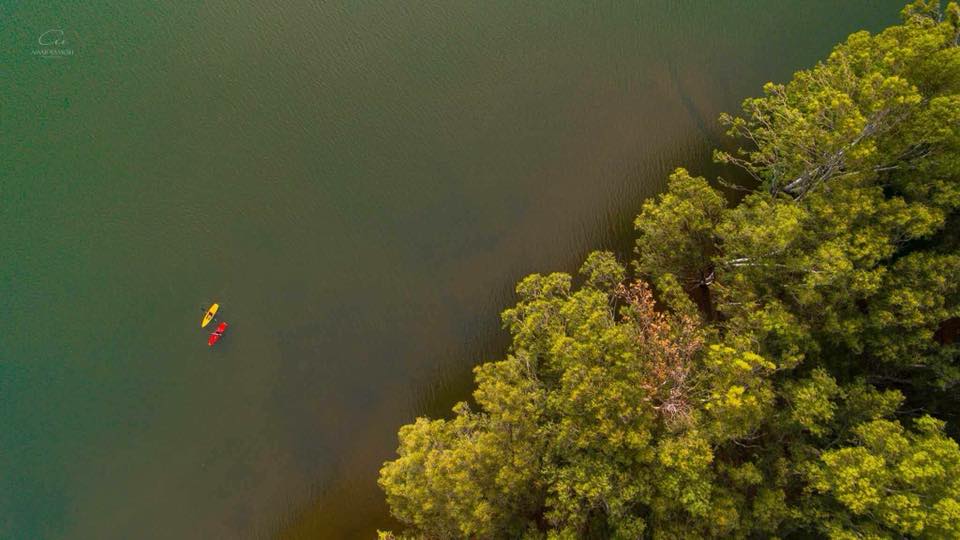 It was started by Rtd. Group Captain Jayashankar, Former Director of Air Force Adventure, New Delhi, two years ago. Based on the concept of experiential learning, guests are welcome to camp and perform activities such as kayaking, coracle rides, canoeing, jet skiing and more, inside the reservoir.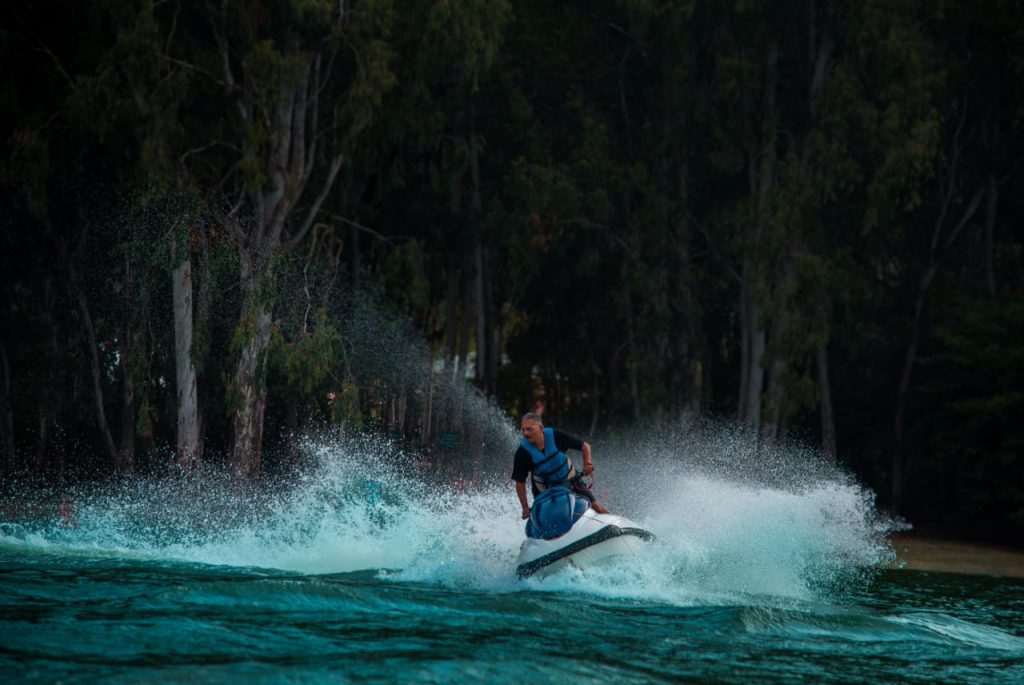 "My wife Shyamala and I have been adventure junkies for a long time. In fact, I happen to be a recipient of the National Adventure Award (equivalent to the Arjuna Award) for air-based activities.  I received it at the Rashtrapati Bhavan in 2005 for parachuting and skydiving. Since I have the expertise in adventure activities, I thought I'll start a boot camp in a lesser-known place like Thirumoorthy hill" says Jayashankar.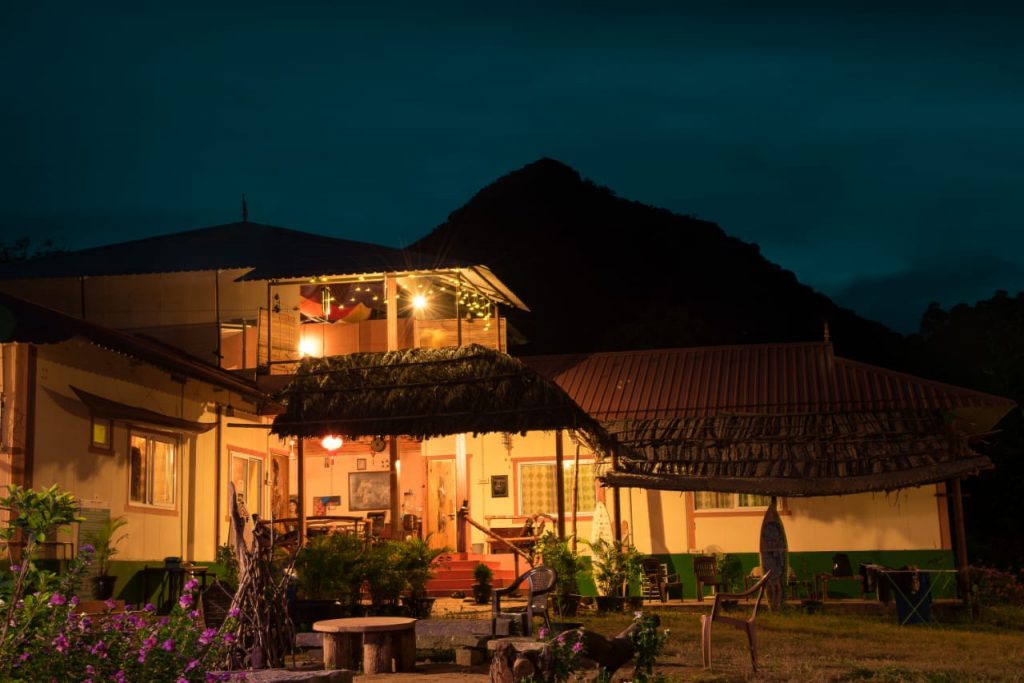 Today, they have tied up with defense units nearby, tourism and sports development authority of Tamil Nadu and various schools and colleges, to promote adventure sports in the region. The 8,000 sq.ft. property, houses two dormitories that can accommodate up to 15 people – a vast hall with mattresses lined up on either side indeed seemed like an army camp!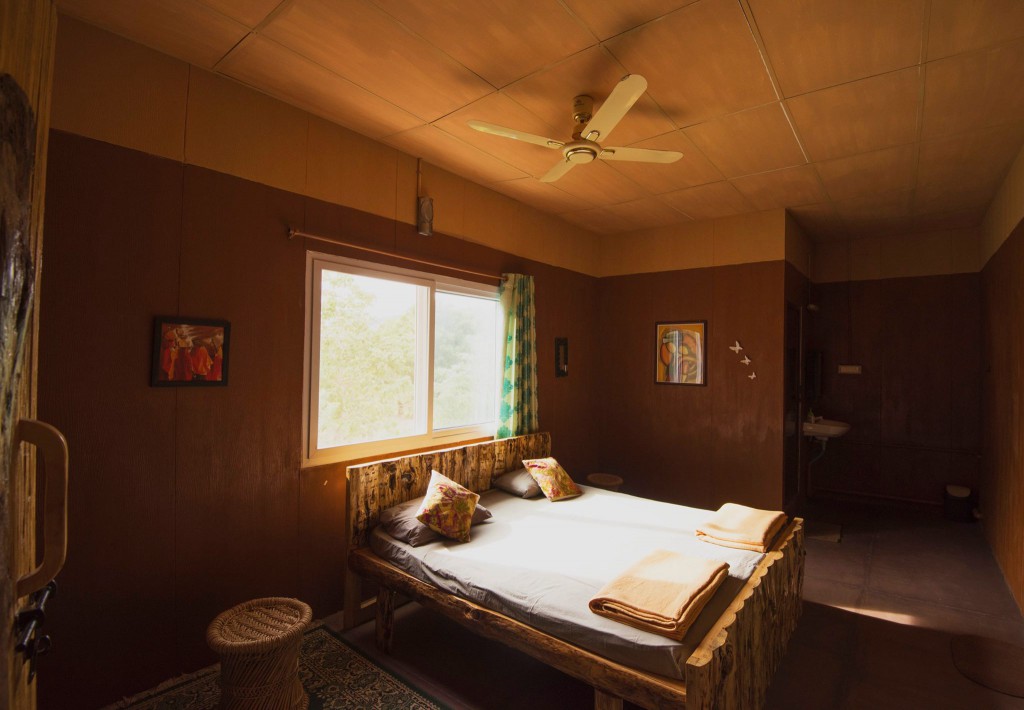 A bamboo hut, apart from three twin-sharing rooms is  also available.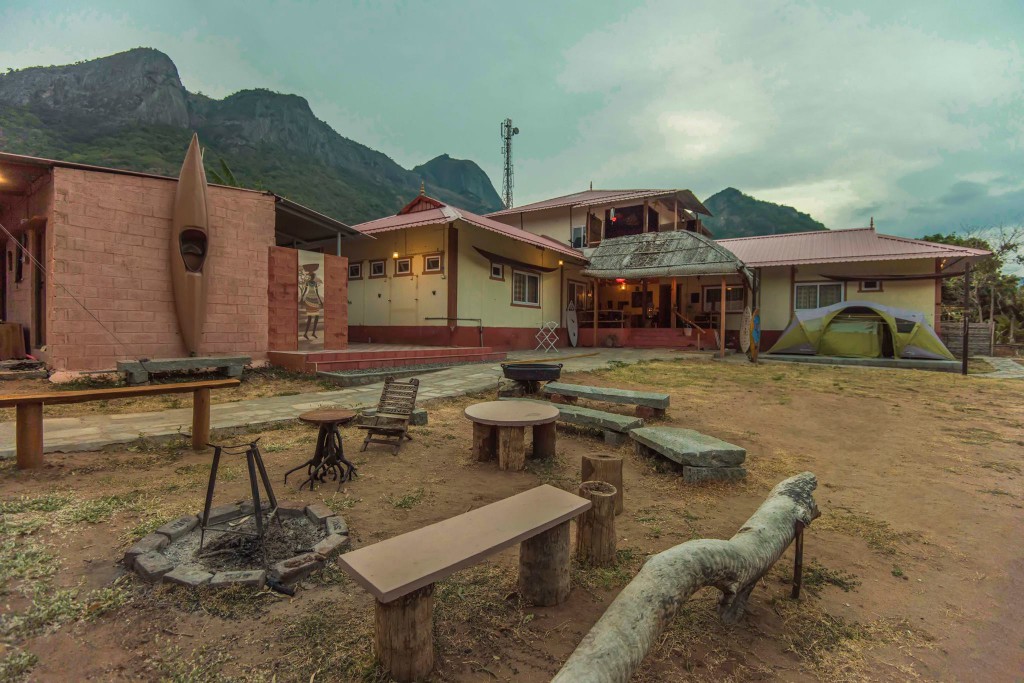 "The camp is built more along a 'reach out and help yourself' pattern so in case families are planning a get-together, they can gather at the in-house activity hall and also move in their cookhouse!" says Jayashankar. You can also sit around the bonfire with your loved ones in the evening, and strum some yesteryear melodies on the guitars at the venue, while you sing along.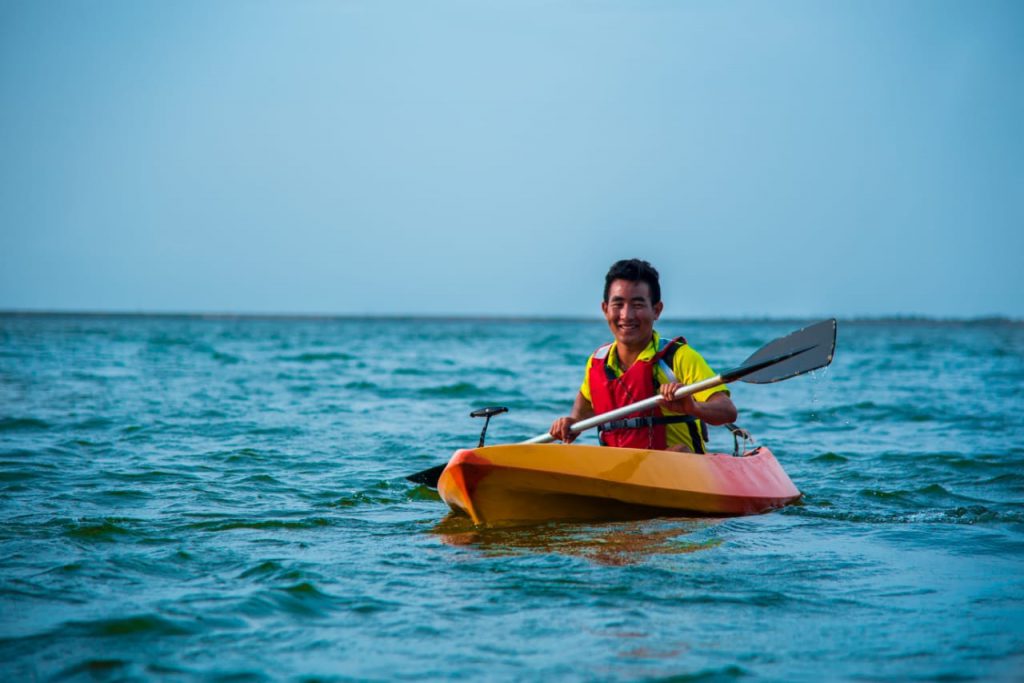 Another interesting feature of Camp Splendour is the outdoor learning experience. Jayashankar and his team customize packages for corporate companies who wish to engage their employees in team building exercises.
"We have the facility to provide clean accommodation,  soft adventure activities as well as Outbound Learning (OBL) activities or even Neuro Linguistic Programming (NLP) sessions," he says.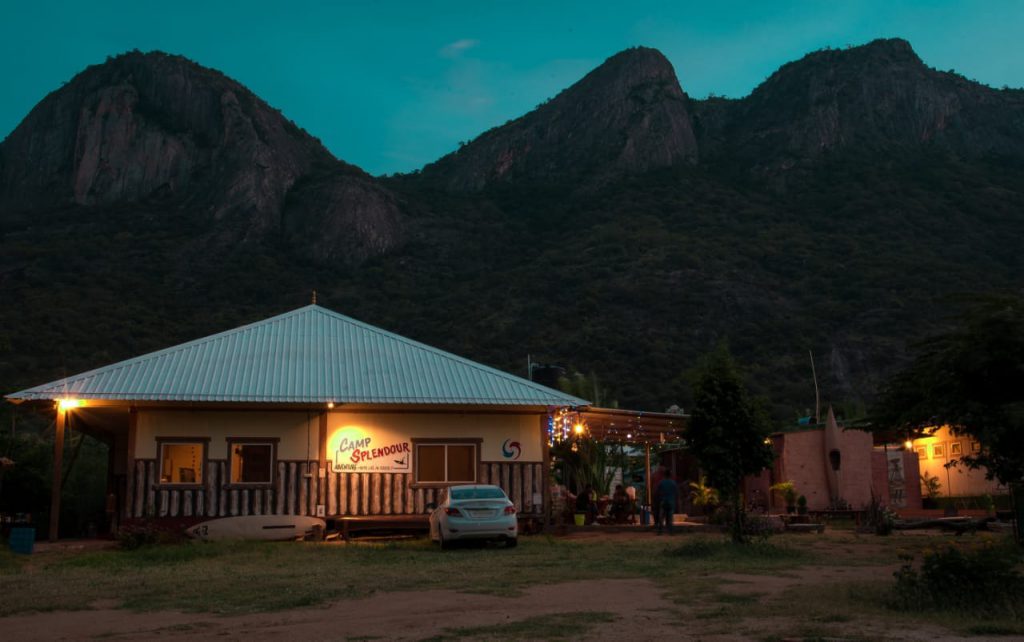 The venue seems ideal for both adrenaline junkies and nature lovers. The small yet scenic trek route leading from the camp goes up to a point where one can get a clear view of the dam and hills. If you're lucky, you could get to watch a herd of spotted deer prancing around the waterhole during sunrise, as you listen to the call of peafowls in the distance. The 2.5km stretch that forms the rim of the dam is also ideal for walking or cycling.
"Right from the life guards and trekking guides to the cooks and other staff, they all belong to neighboring villages and tribes. This way we create a sustainable lifestyle for them and it's benefitial for the guests too; who better to learn about this terrain than from the locals?" says Jay.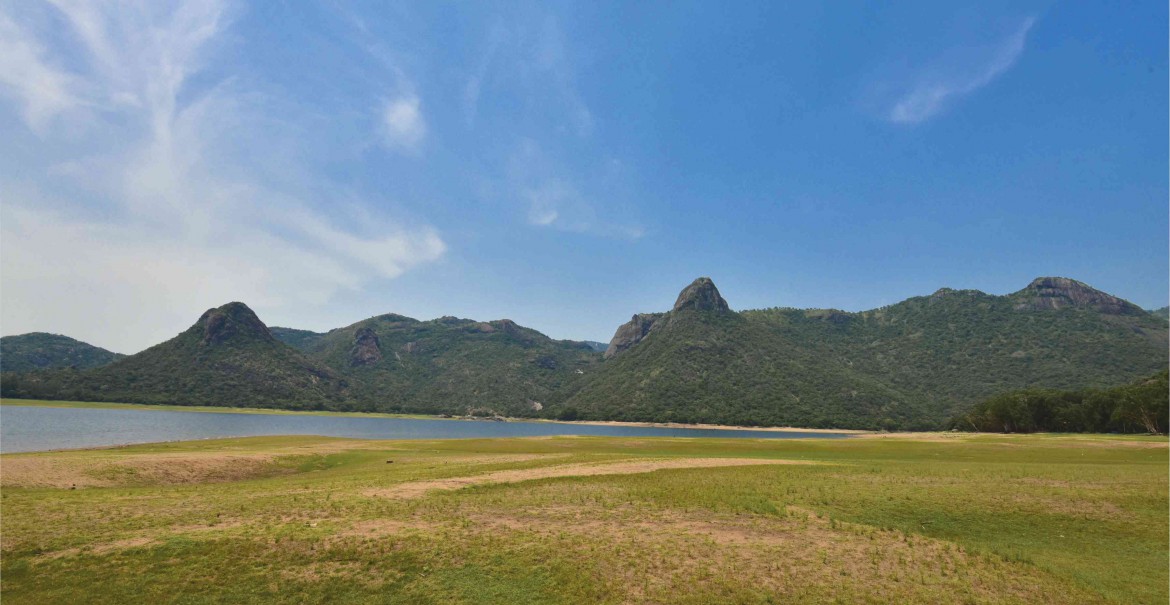 As you walk around the camp, you may spot signs that have 'Swacch Bharat' printed on them. "Yes, this is because we have tied up with the forest department and the civil administration to conduct frequent garbage clean-ups along the waterfront," he says. As they say, cleanliness is next to Godliness and that's one of the many other boxes that Camp Splendour has ticked!
So spend your stay in nature preserved in its best form.
---
FOR BOOKINGS CONTACT