The Deepavali holiday is famous for its continuous lighting of crackers at both grandeur and amateur levels. However, accompanying the temporary burst of lighted beauty comes light, sound and air pollution. With this understanding, we decided to escape the smoke and sounds of Bangalore for the week. To complete our exposure to the Southern states of India, we pinpointed Tamil Nadu. Somewhat blindly we posted a request on CouchSurfing, which is a popular site among young, money-conscious and open-minded travelers. Although we have been in Bangalore since early August, we wanted to continue the in-home experiences while touring other locales.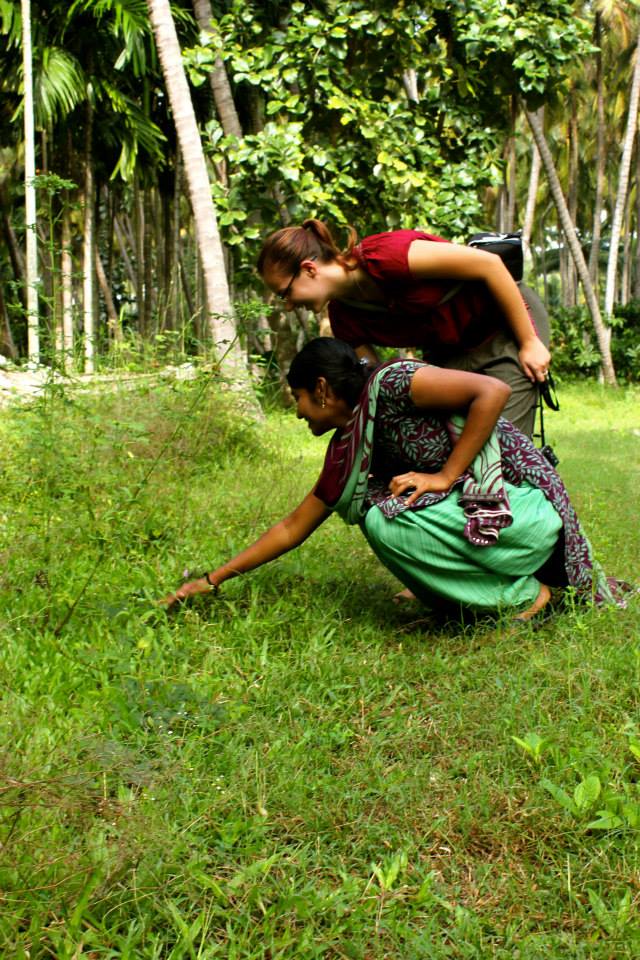 Rohit responded to the request, explaining that we would be hosted on his family's property, VKA Farms, in Pollachi. This small town is not yet a typical travel destination, especially for big-city individuals and international visitors. For us, though, this description of an off-the-beaten path journey's end was enticing, following our general criteria for places to visit.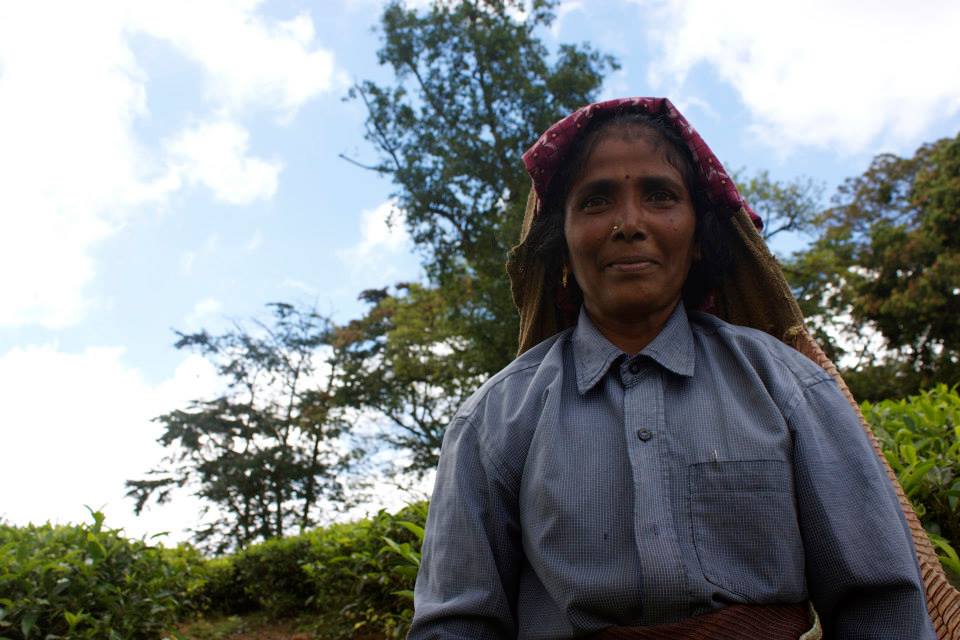 When we arrived in Pollachi, we were already well-versed in the southwestern Tamilian countryside. We had traveled from Kochi by a local bus, which was packed with families dressed up for the week's holiday festivities. We arrived at his family's home for a temporary arrangement before we set out to Valparai. In just the one day that we were first in Pollachi, we were overwhelmed by the hospitality of the locals who worked on the farm. One of the women showed us around the property, pointing out and handing us samples of crops, such as the mucus of the cocoa pods. After our short tour, we set off to Valparai.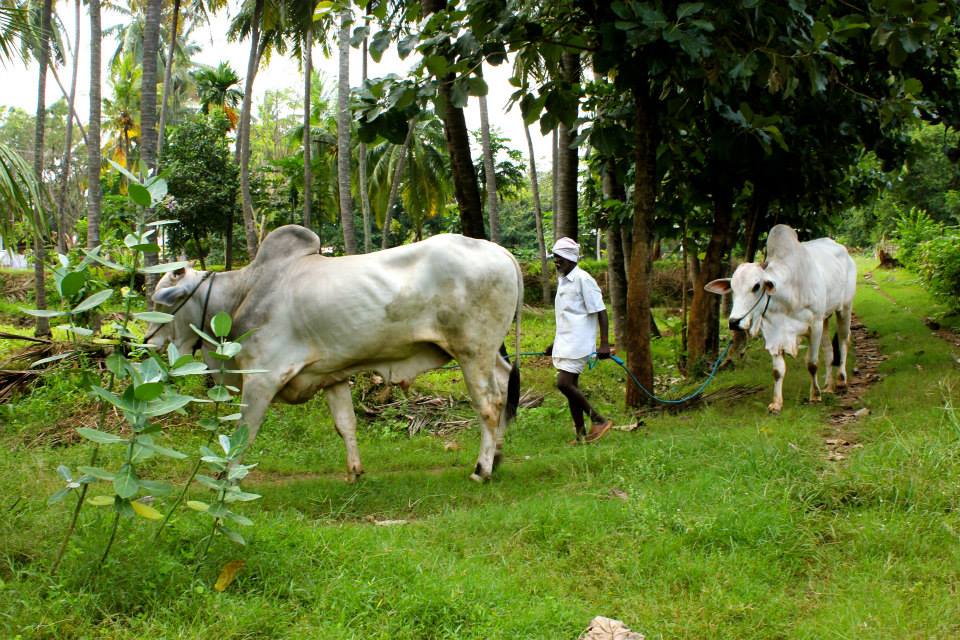 What we did not yet know was that this small town was planted in the midst of not only tea estates but also the Anamalai's Tiger Reserve. Only 65 kilometers south of Pollachi, this setting boasts scenery like that of a Dr. Suess book. The endless tea plantations rolled over hills, dipping into shallow rivers, brushing the dense shola forests. The cloud-spotted blue sky hit the purple houses and the canopies of Flame of the Forest trees, creating a feast for the eyes. The experience was only enhanced by the unexpected and endless hospitality of the local families. We felt so safe and welcomed by the people of Stanmore, children and adults alike. Even the locals leeches became attached to us; however, they left a permanent mark.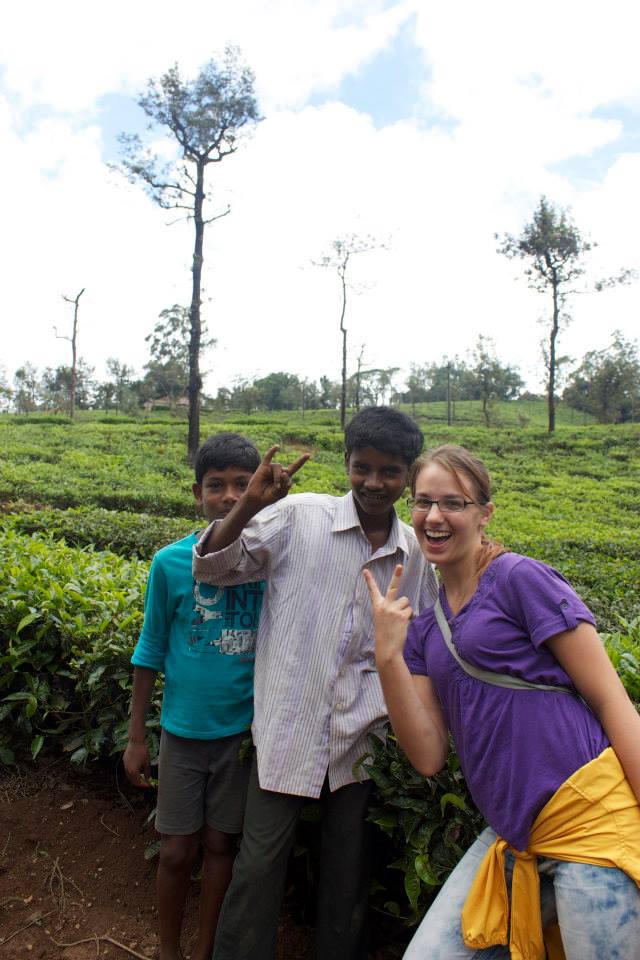 A few of the young boys spent several hours showing us the area, helping us slip through the tea plants, up and down the muddy hills, and through the village roads.
Overall, our experience in this region was unparalleled. Although our timetable will not allow us to return before our departure to the United States, we will keep these memories with us. I would recommend these destinations to anyone who wants to experience something out of the ordinary, which will remind you of the importance of simplicity and serenity.