My world is a small place and it's the humble virtues I have grown around that remain with me now. But the world outside, has changed significantly. My name is Veerammal, and for the past 75 years I've been living and working in the small village of Kuppuchipudur. My world consists of whatever is within this village and these farmlands where I go to work.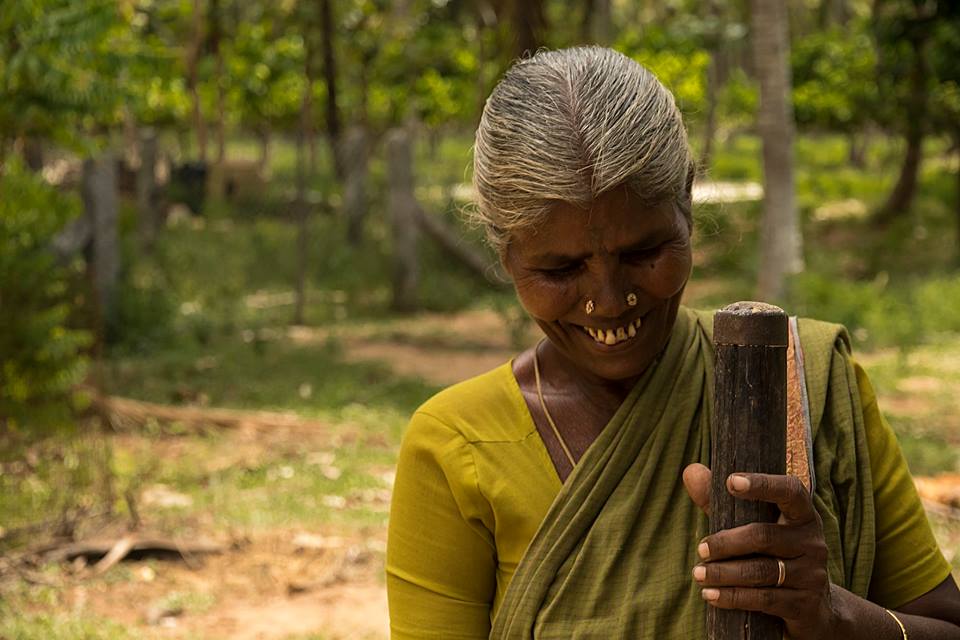 I've never stepped out of my quaint, little world, for to me, the world outside is a daunting place. It's more complex and chaotic than I could take. There are roads that I cannot walk across, there are speeding vehicles that do not stop for us humble beings, there are restaurants that are too expensive and there are way too many people engaging in a mad rush even after stockpiling materialistic things.It does hurt at times to think about the hard work and toil that my fellow women and me put in all our lives in these farmlands to feed that part of the world which looks at us with triviality.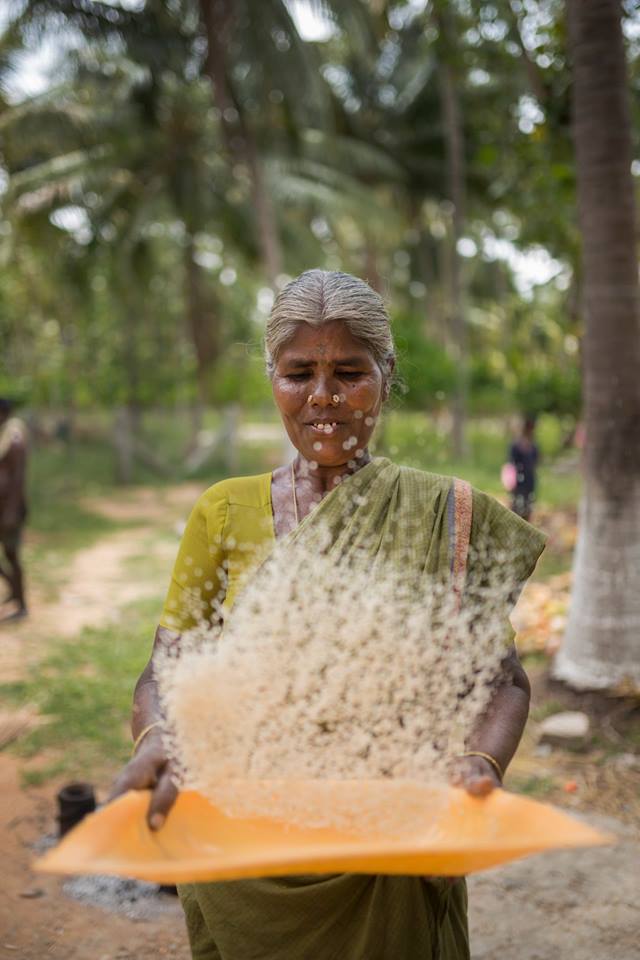 But during the times spent immersed in farm chores and when I return home to my loved ones, all those apprehensions fade away. Work here in these farmlands are not always demanding. There are also times when we end up with no work and we journey to the nearby stream to wash clothes and collect some firewood on the way back. But Monsoon times are always eventful. The sowing begins with the first rains and by the end of June it gathers pace.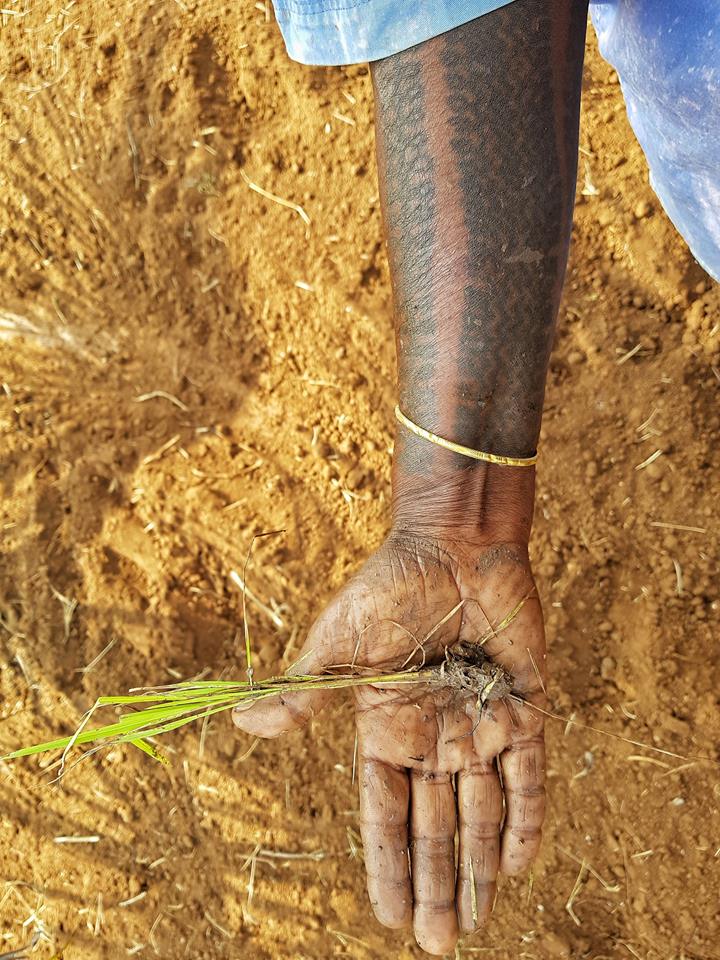 Despite the hardships of baking in the hot sun with mites and mosquitoes gnawing at my skin, knee-deep, wading through mud and water, sowing times are my favorite.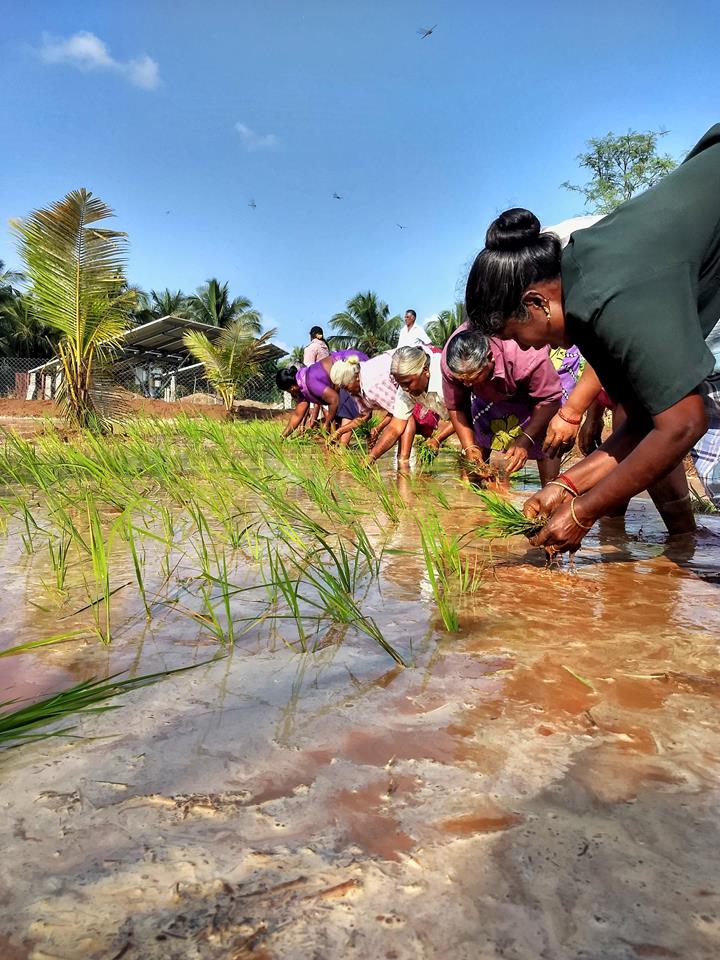 Bending down to plant seedling upon seedling into the nutrient-rich soil, brings with it the promise and new hopes of a rich harvest and filled stomachs.
Over the years, I have learnt to work on all stages of rice cultivation.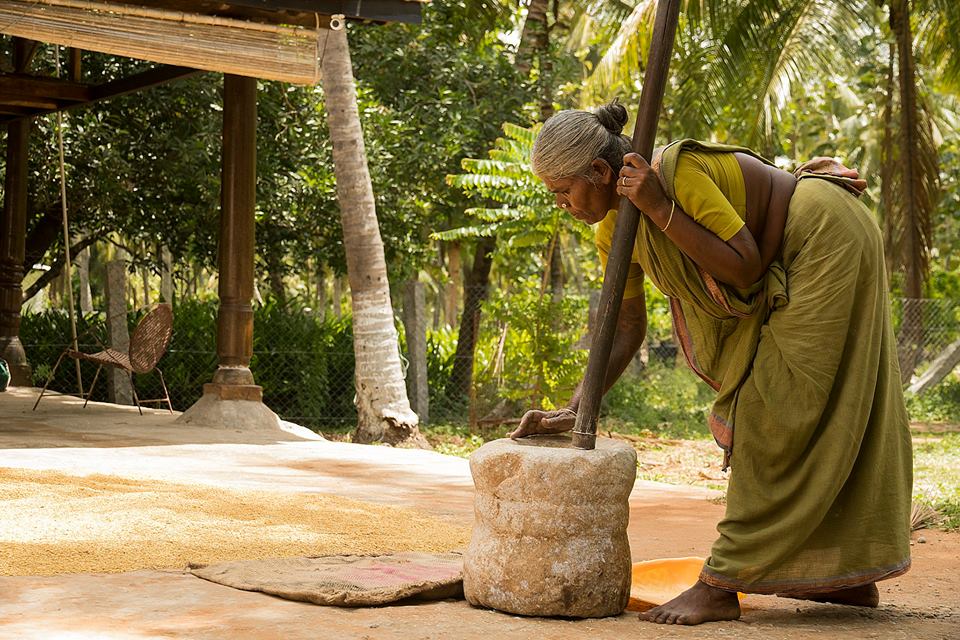 From sowing the seeds to harvesting and processing them for consumption, I have closely looked at my parents work since childhood days to grasp the routine that starts during May and lasts till January. My day starts at dawn, as I wake up to the call of the rooster and set out to perform the chores at home to set-up the day's need for my little family. Once they set out to their respective duties, I begin my journey to the farm. I usually take a bus to reach there but finances become low during the last days of the month and I rely on my feet to walk the distance during such days.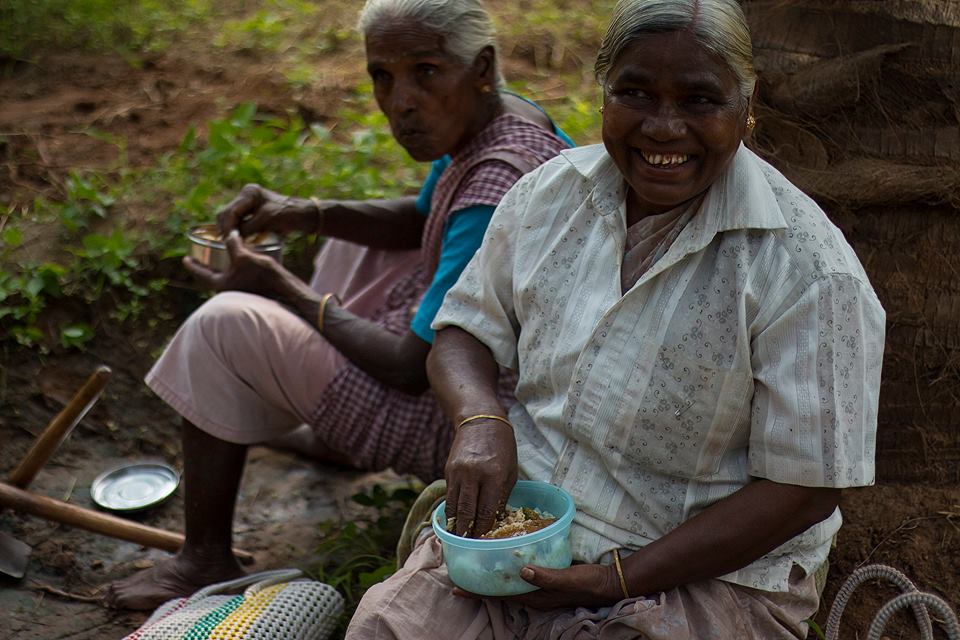 I have a lot of friends here at the farm, my co-workers who I've been working with for a long time. We pack our simple lunches from home and share it here together. This farm has been my second home for I spend most of my time between these coconut trees and paddy fields.
Yes, our lives are the same each day. We run on a clockwork cycle each year. But, it's here, we truly embrace nature's pace. Here, we can't rush the harvest; to grow things that are nourishing. We need to be tolerant towards others, understanding their needs and find a way to work in harmony for the collective good. It's here, we have learned to get up and start again, day after day, through drought or flood, to rely on stamina to drive the results.