Thirumoorthy Hills is one of the scenic outdoors near Pollachi, that forms a part of the Anamalai range of the Western Ghats. It consists of 3 places of interest – Thirumoorthy Temple, Panjalinga Falls, and Thirumoorthy Dam. Behind the dam lies the Thirumoorthy hills, with deep blue waters and a backdrop of mountains, where film makers often flock to in search of lush landscapes and scenery. The temple here is known as Sri Amalingeswarar temple. The waterfalls here is a perennial stream that cascades down the Panchalingam Falls to the Thirumoorthy dam.The place has immense scope for activities that suit adventure seekers, hikers and natural lovers.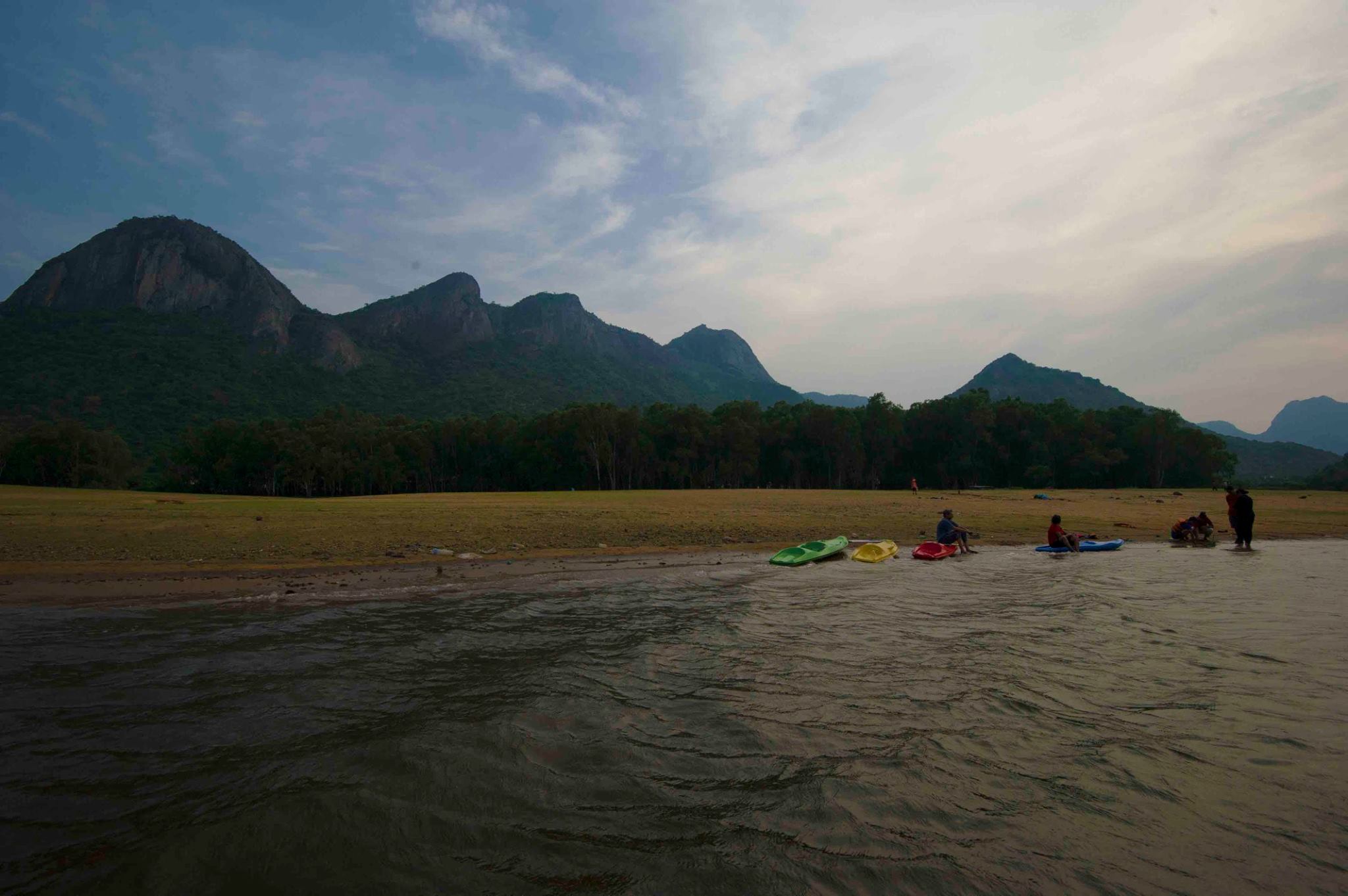 Camp Splendour is one such nature friendly campsite, that hosts a hub of adventure sport activities for Tourists, Schools, Colleges, Corporates, NSS, KVs, Defence Services, Tourism Depts etc round the year.Run by award winning veterans in the field of adventure sports, the site is operated by National Adventure Foundation (NAF) a govt aided organisation that conducts adventure sports activities across India.
The activities here include: –
Kayaking | Canoeing| Wind Surfing | Ski Board | Sailing | Coracle Rides| WaterTrampoline | Scuba Diving  | Para Gliding | ParaSailing | Paint Ball & Wood Ball| Horse Riding |Mountain Terrain Biking (MTB)
Surrounded by sunflower gardens, coconut groves, and paddy fields, a drive towards the hills is very pleasant and refreshing.
Distance:
50 kms from Pollachi ; 20 kms from Udt
Route: Coimbatore = Pollachi = Poolanginar = Thali = Thirumoorthy Hills.