If you look back at my life, you'd find my footsteps travelling across forests, grasslands and mountains. But I wasn't alone in the travelogues of my existence. Adjacent to my footprints, were that of an elephant.
My father was a mahout, and it appeared to me that the tusker and he shared the same soul but different physical forms. In the journey of our lives I have learnt many things. How to understand and communicate with elephants, what the forests mean to us, how the animals and birds are needed for our eco system and most importantly how to co-exist with the wild. These forests have been a blissful abode for my family and I am their faithful servant now. My name is Kethan and I am from the Kurumba tribe of Theppakadu near Mudumalai. Yes. Kurumbas are native to the Nilgiri hills, but I now live in the Anamalais with the native Malasars here. Our family went wherever the elephant went. From Mudumalai to Kanyakmari to Kalakkad Mundanthurai and then finally to the Anamalais, the elephant took us to places.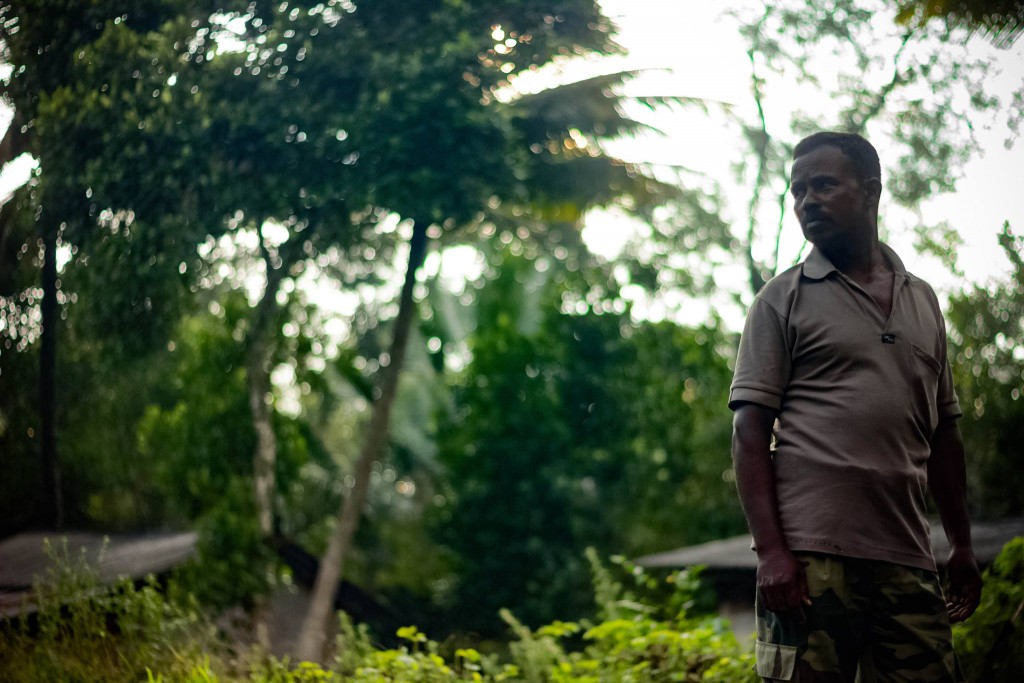 As opposed to the culture and tradition of our tribe, (Kurumbas are not allowed to marry outside the tribe), I found the love of my life here in the Anamalais. When I met her I knew that I had to settle here, for my heart loved the place, the people and mostly, her. It amazes me to think how my outlook towards wildlife has changed after coming here. During my childhood days, I and my friends used to roam around in the dense forests of Theppakadu in Mudumalai. With a slingshot in our hand, we went on a quest to hunt birds. But those were innocent days. Now I repent and wish they would all spring back to life.
Though my love for birds has intensified as I got older, it was a trek with a group of foreign tourists that I accompanied as a guide, that fueled my aspiration to learn their names and their behavior. The respect, my fellow senior guide earned from the tourists because of his knowledge on birds and their behavior, aspired me to become a Naturalist and improve beyond a mere escort on such treks. Bird watching became my favorite indulgence since then and the place is a treasure house that keeps me thrilled at all times. I bought English books of birds and my daughter translated them for me. I can now identify most of the birds that occur here.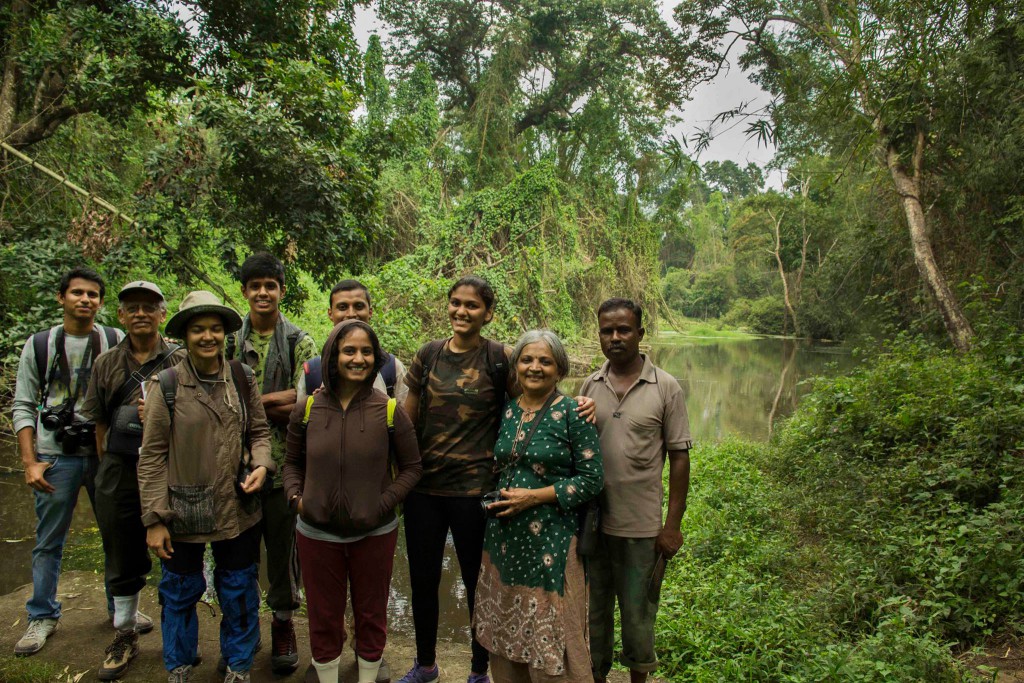 My life has taken a lot of turns after coming here. I was a woodcutter doing petty jobs but now I guide people who come to see animals and birds. People, who never spared a thought for me, have become friends and well-wishers. Some even gift me with binoculars and field guides. It feels great when they trust me with their safety inside the forest.  Some bemoan their luck when they don't get to see elephants, tigers or leopards, but these forests are so richly bio-diverse and have splendid experiences to offer. I help spotting birds to the guests, but a very few appreciate the forest and respect the sanctity of the place when the mammals are not around.  The sightings are none of my doing. I just carefully discern, hear and interpret the sights and sounds of the forests and its beings.
I ask my son to learn about the birds, but in vain. The city has changed him. He doesn't come bird watching with me anymore. I advise him on the beauty that he misses out, but he just shrugs and ignores me.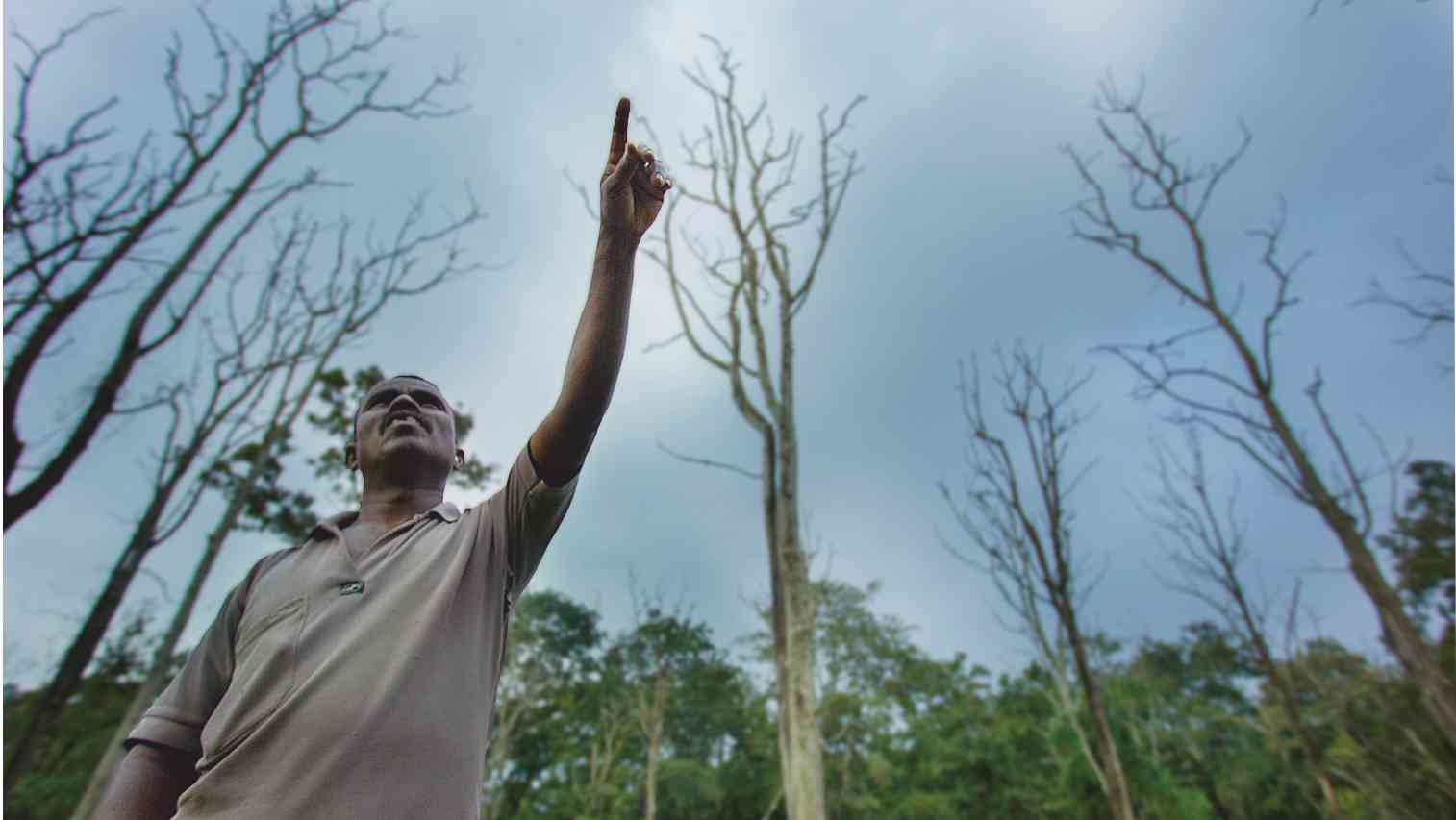 While on duty, I sit alone here atop the hills when the nights are young, I see a few lights down popping up here and there. The wind doesn't stop for me and I wear a jacket to beat the cold. The water turns cold and I sweep my hand through it. I look around at the forests and I ask myself "Why would my own people (the younger generation) want to live in a city, forsaking this nirvana?
I often think, years down the lane when I am no more and my children are leading busy lives in the city, if there will be someone to look after these forests and my birds"! That's not up to my will. But, when I think of the day when I will have to ascend to heaven, I'll surely be worried to leave my paradise here on earth.
---
About the Series – People of Pollachi:
With a rich tradition and a prosperous cultural history, Pollachi is at the cusp of socio-cultural transformation fueled by economic growth and development. Getting to know the local people here, their culture, traditions and livelihood are an integral part of the travel experience. For Cultural Purists seeking local immersion, Pollachi and its people have extraordinary, powerful, heart-warming stories to share. "People of Pollachi" is an attempt by "The Pollachi Papyrus" to showcase the cultural heritage of Pollachi through its extraordinary people, and their incredible life stories.