Born out of Santhi's deep love for her children and her ingenuity in the kitchen, is the absolutely lip-smacking, crispy Nei Poondu Podi Dosai (dosa made with ghee and topped with garlic flavoured powder) that is served here.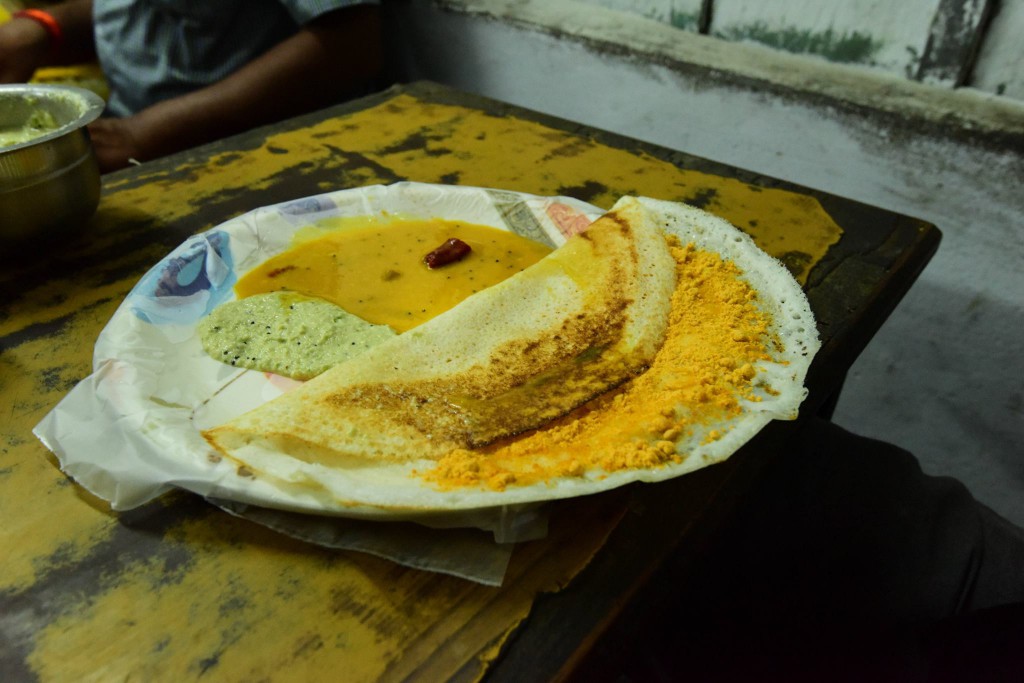 Morr Molaga Uthapam (Sun dried chilli powder sprinkled atop hot pancake) and Kadhamba Dosai are the other specialties to crave for.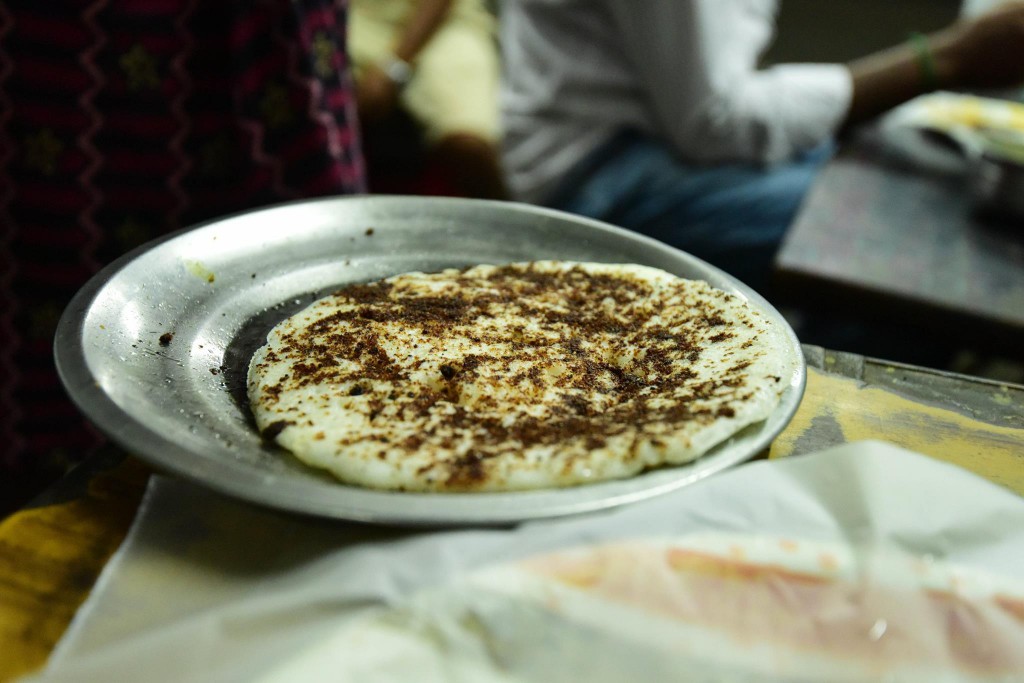 The latter is made by adding shredded carrots, ginger, coriander leaves and green chillies (that is a recipe for you to try at home as well).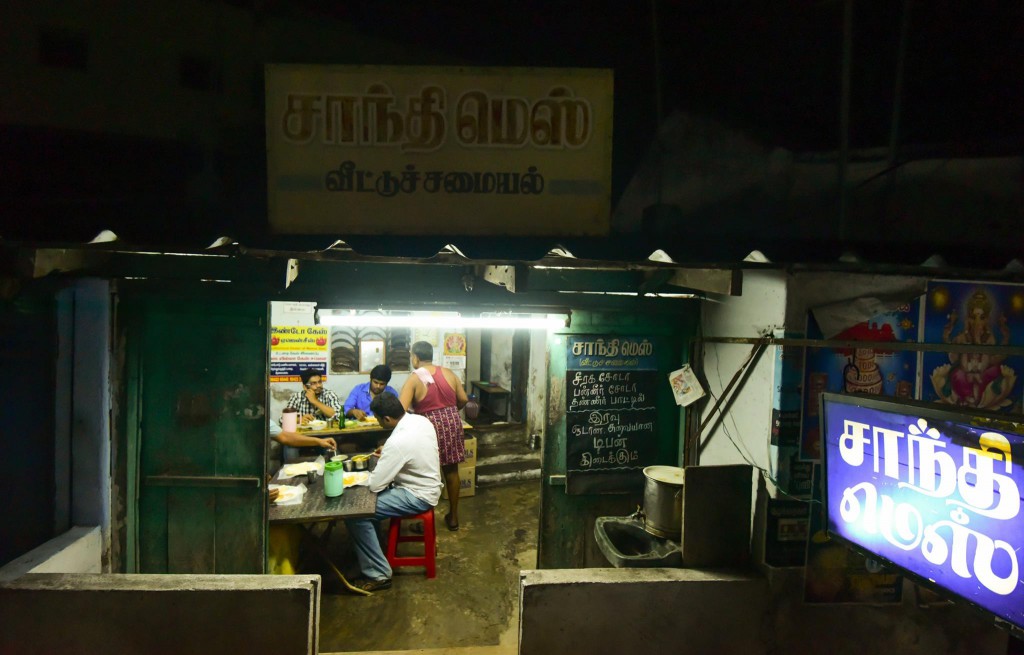 Santhi mess does not serve non-vegetarian food though their Kalakki –a soft, tender jelly made out of egg, stands out. Not to forget, the restaurant serves utterly delicious Sambar (curry made with dal). It is not so spicy or thick, and goes very well with the main course. Dosas can be enjoyed better when taken a bite fully dipped in the Sambar. Dip – twirl – slurp it in! When you finish, finish with Jeera (Cumin) soda or Panner Soda! Balakumar, Santhi's husband, would serve only four customers at a time.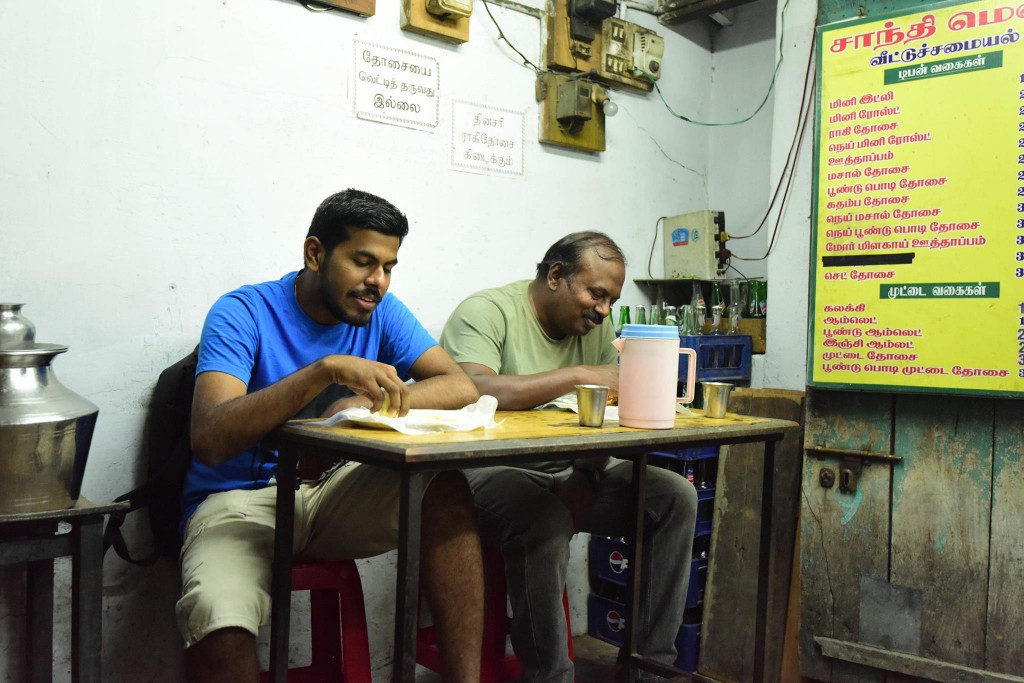 The mess is a small one with just 4 benches. "We can serve only 30 to 40 people a day with sustained taste and quality. We live a good life out of this business and we are content with it," he says.
Santhi Mess is open from 7 p.m. to 10.30 p.m. on weekdays.