Pollachi (Pozhil Vaichi) – as the name suggests, is a land synonymous to generous natural wealth and not surprisingly, the region has been having a strong bond with the art and trade of floristry for ages. The abundance of water, fertility of the soil and the ever cordial climate has blessed the region with suitable conditions for the everyday blossom of colorful flowers.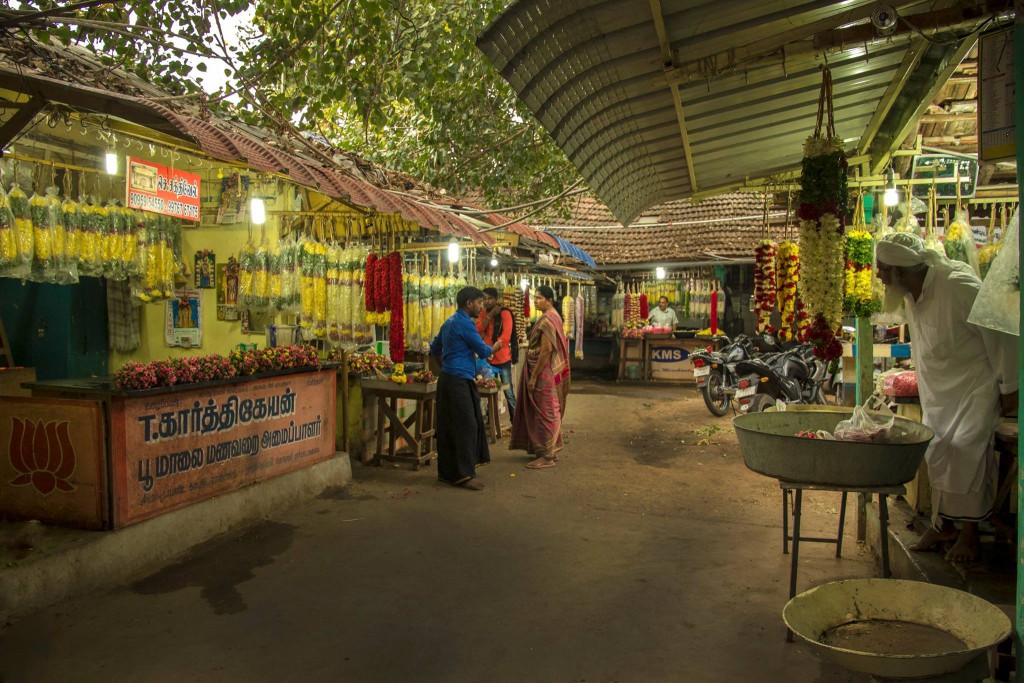 Situated amidst a bustling market place yet managing to hold onto its sedate mood, is the Pollachi Poo Market (Flower Market). The place flourishes with fresh, vibrant life every morning and is in full bloom during festive days like Pongal and Ayudha Pooja. Initially scattered across the market streets of Pollachi, the flower vendors moved to the currently existing place in 1989 when the Gulkand Ayurvedic Centre was relocated.
Now, the poo market is the place where all the florists, floral designers and buyers around the region congregate in the wee hours of morning. While several individual shops selling garlands are lined on the outside, a cluster of shops selling wholesale flowers in bulk is located hidden, away from the main streets, where everyone in the floral-related business bunch up to source their flowers.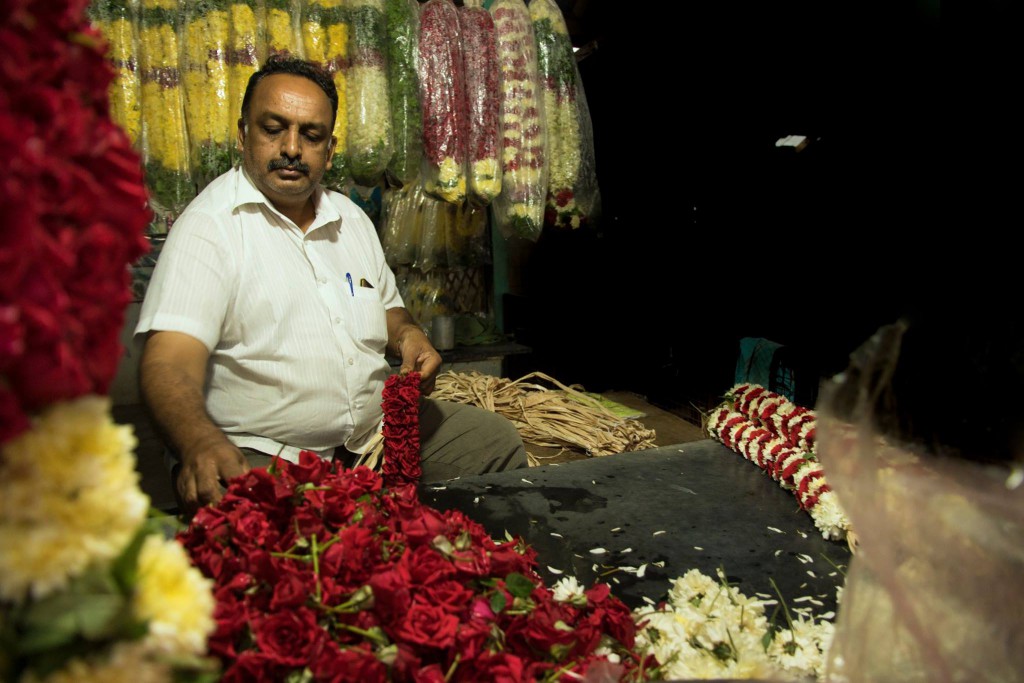 The flowers start arriving at the market from as early as five in the morning and the place is lively by break of dawn with baskets of marigold and roses offering a pleasant sight for the onlooker. Despite arriving so early in the morning to set up their stock, the florists wore a pleasant smile, offered tea and shared stories excitedly when we arrived.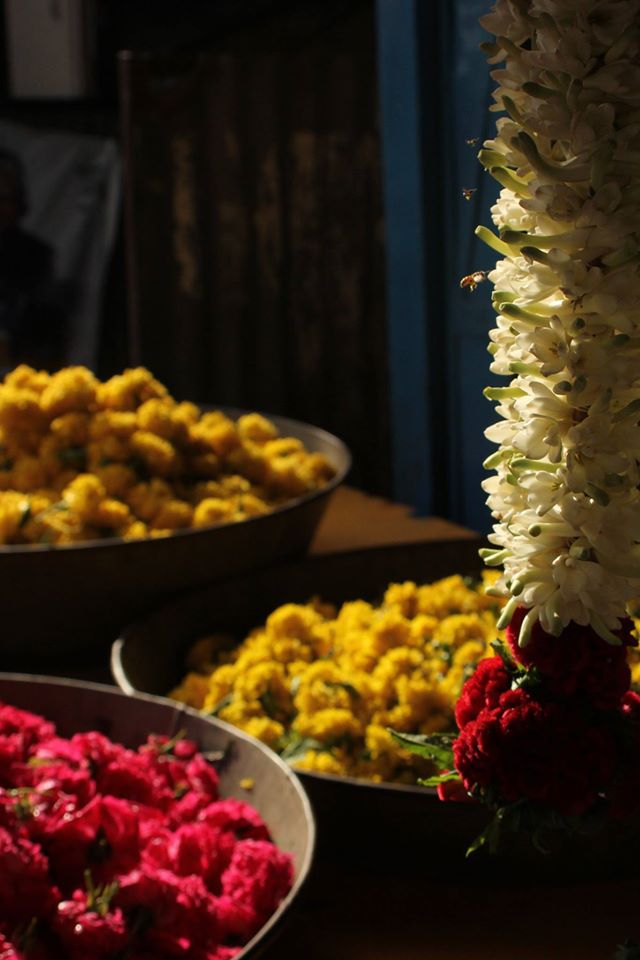 Besides the local produce, flowers such as Sevanthi, Malli, Mullai, Kanakambaram, Sampangi, Pichi, Arali, Mari-kolundhu and Roses arrive from Nelakottai, Dindigul, Madurai, Salem and Ooty.