A big red bindi on her forehead, a warm smile on her face, Bharatanatyam guru Minal Prabhu welcomes me with kindness. Seated across the table, we begin our conversation by a rather interesting topic – food! Let me rewind a bit; I was ushered into a dining hall where the guru was seated and told to eat alongside her before we began the interview. So there I sat, with a bright green banana leaf on the table, and a delicious spread of food on it. "Yes, we had a comfortable journey. I was so happy to just to look at the greenery and coconut grooves, after looking at Bengaluru in anguish all these years," Minal starts off.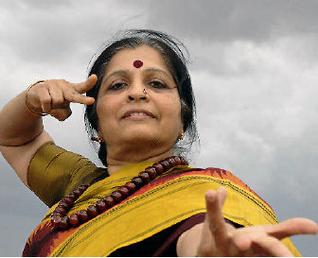 During the course of our meal, we discover that we happened to have a few mutual acquaintances, the origin of which we traced back to Kalakshetra, a school in Chennai that imparts training in Bharatanatyam. "I studied under Rukmini athe (what Rukmini Devi, Founder of Kalakshetra, was fondly called), from the time I was eight till 18. Those 10 years of my life meant the most to me, and still hold significance in my life to date," she says. That laid the strong foundation for Minal's dance career, which then took shape in Bengaluru. "I am originally from Karnataka and when I went back home, I realized that there were no schools that imparted the right kind of dance education. So with my teacher's blessings, I began teaching in the 1970s," she explains.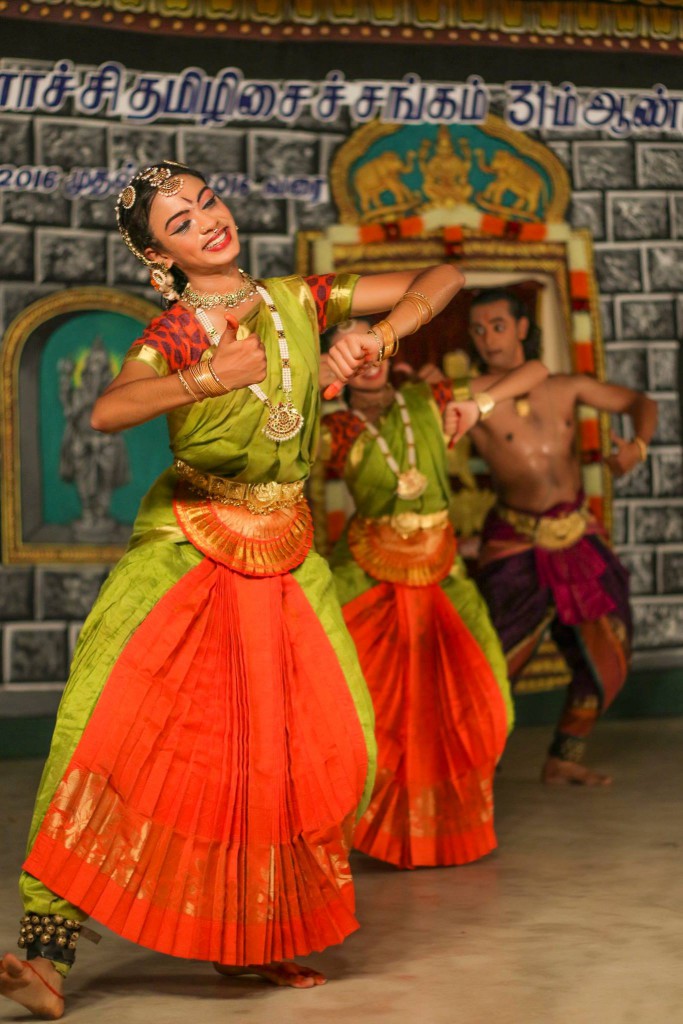 Today, her school Mudrika Foundation for Indian Performing Arts, has a host of students both boys and girls, learning Bharatanatyam. "I am very fond of children and so I dedicated my life to teaching them dance, and Indian culture along with that." She narrates an incident – "Once it so happened that two of my students had a tiff and weren't talking to each other. I sat them down and cleared the tension in the air. Today, we're all one big family!" Minal beams with pride.
On why she likes to perform in Pollachi – "I was more than happy to come this time, because the Tamil Isai Sangam was gracious enough to award me with the title 'Bharata Kalanjali'. It's the first time my students are dancing on this prestigious stage, so it was double bonus!" she says. "I've been coming to Pollachi for many years now; the warmth and hospitality of the people, and the lovely scenery hasn't changed at all! In fact, one of my students from Singapore and I got to stay at a resort called Shenbaga Vilasam here last time and it was a magical experience.
But let me tell you what has changed – art is being bought these days and most dance festivals are just a big farce. The Tamil Isai Sangam is probably one of the only few sabhas which still encourages artistes and treats us with respect," says Minal.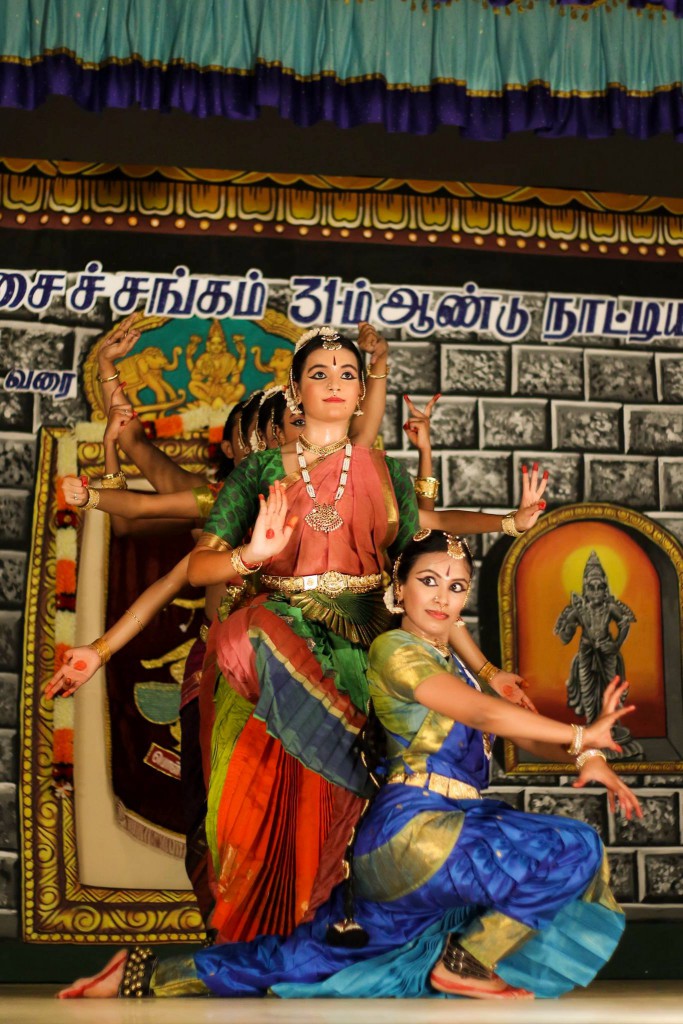 Not wanting to keep and the troupe held up for long, I wrap up the interview as they were gearing up for their performance later that evening. I ask her one last question, about what the children were going to perform and she says, "I've planned a traditional margam this evening. Most of the items will be in Tamil so the audience can follow, while two are in Sanskrit. The kids are very excited to perform, and it's my pride if they're happy and dance well," she signs off with a smile.
---
About the Dance Festival:  What was once a launching platform for many legends of Kollywood and the music, dance and theatre fraternity, is now a stage where young talents in the country congregate.
Celebrating Pollachi's long-standing tryst with arts and cinema, the Tamil Isai Sangam's annual dance, festival is a spectacle for connoisseurs of performing arts and encourages upcoming artistes. All set to happen between July 27 and August 2 this year, the organizing committee will facilitate the 31 st edition of the festival, at KKG Mandapam, Palladam Road, tomorrow, at 6 pm.
Veterans and budding performers from around the country are sure to mesmerize you with their choreographies, in the coming week. So come, be part of this cultural extravaganza, and experience the town's hospitality, like never before. Entry will be free for all, during all days. Be there!
For more details – http://pollachitamilisaisangam.com/