Since childhood, my most memorable days have been at the temples of Samathur where I used to go and see my dad play the nadhaswaram. Every time he played the, he was the centre of attraction. Even the Raaja (the head of the Zamin) used to stop by and appreciate him at the end of the pooja. People admired his music. He was my hero. Ever since, I knew what I wanted to be when I grew up.
So, when the day came for Raaja to appoint a vidwaan to play at the temple in Samathur, after my dad, I naturally stepped in. The family baton was passed to me and I prepared myself to ensure the standard set and carry on the legacy left by my ancestors.
Today, after twenty-five long years of playing at the temple, I still continue to do so with the same energy and enthusiasm, only because I consider it, beyond mere duty. It's my identity. It's what I hold dear to my heart. It's what brings me happiness and it's what I cherish the most – my God-given talent.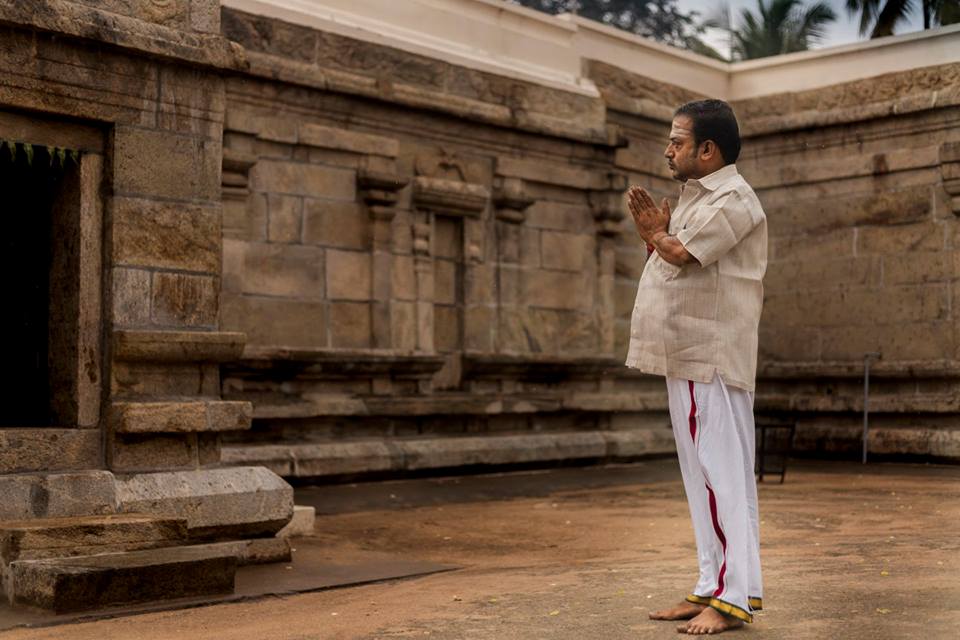 Though it was hours of relentless practice under my dad's tutelage that taught me the skill, destiny did not choose my brother. He went to town as a daily-wage earner. But, gone are those glorious days when I used to feel so special about my performance. Cinema, Television and mobile phones have robbed the glory belonging to performing artists like us. People hardly have time to watch us perform, neither at the temple nor at the wedding ceremonies. We are invited and are asked to play as mere formality. No wonder my tribe here and elsewhere have started to feel the financial crunch as a result.
But, the Zamin family here in Samathur takes good care of us and there still remains a section of temple visitors in the villages around who appreciate our performance and consider it divine.
However, my most memorable performances have been in Kerala during the week-long utsavs in Thrissur and Palakkad. There, people of all age categories have a keen Carnatic sense and stay for hours to watch a performance. My wife once accompanied me during such an event and took immense pride in our performance afterward. She was taken aback by the intense energy and the sweat-dripping performances that we had to put in, throughout the utsav. Back here in Samathur, Navratri days are my favorite. Local villagers throng to the temple and participate in special poojas that are conducted everyday. There's a festive mood in the air and monsoon adds her magical charm to the whole atmosphere.
Festivities apart, our normal days are pretty dull. But, not a day goes by without playing the nadaswaram. I and my troupe accompany the temple priest as he delivers the prasadham to the palace every evening after the pooja. Being so closely associated with the palace, I got to be part of the movie Yejaman featuring Superstar Rajinikanth as the lead. It was an exciting opportunity and one that made my neighbors feel jealous of me.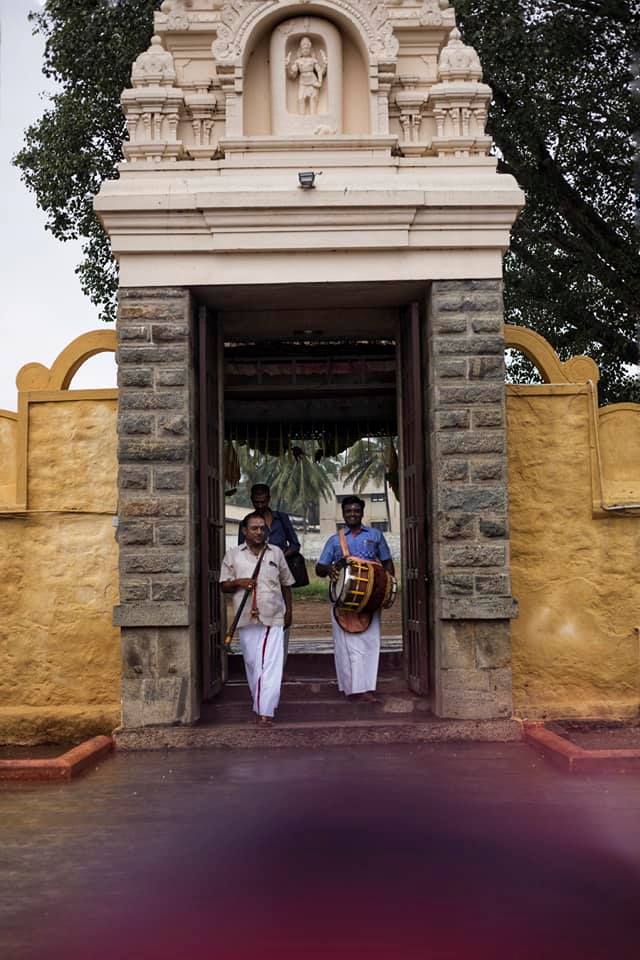 Today, I encourage my little son to learn thavil . I doubt if he will choose to play thavil as a profession but I hope it will nurture the artistic gene in him and will make him recognize and appreciate an art form when he sees one.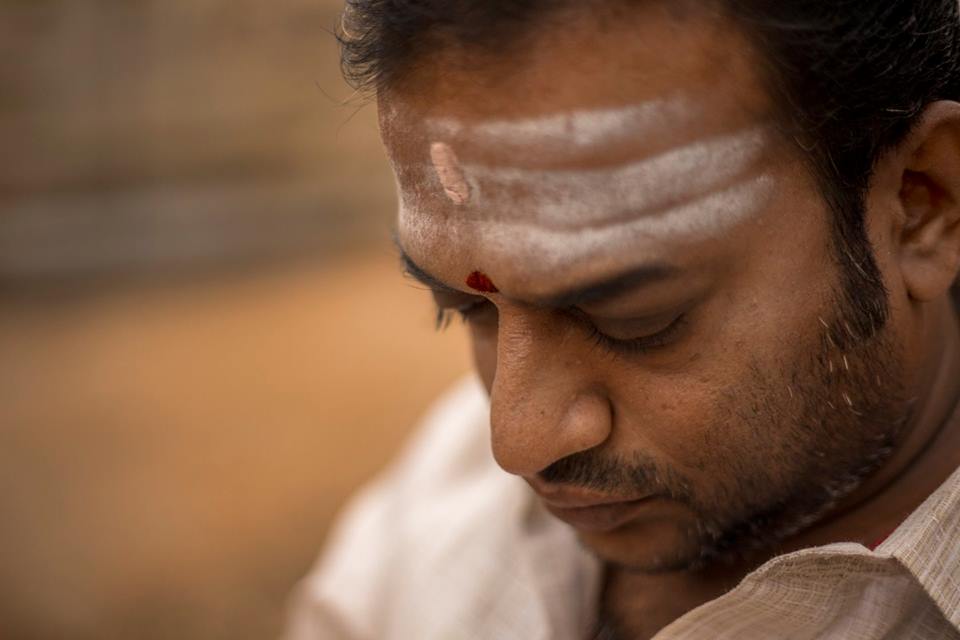 There are ups and downs in the life of an artist. It's what you let go to define you that matters the most. I have no regrets of choosing this profession and if given a second chance at life, I will still choose the same path.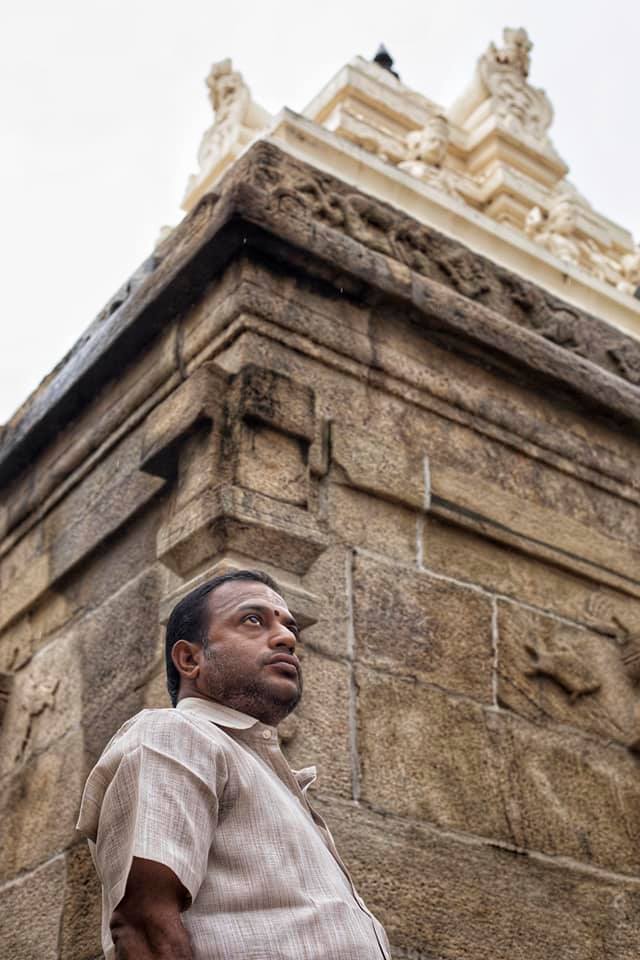 My name is Arul Mani. I am from Zamin Samathur and I have been playing nadaswaram for the past twenty-five years.