At around 6 pm, there is always a noticeable buzz on Theppakulam road behind Kada Veedhi (Market Street). Hot Bajji and Bonda smell will tickle your olfactory nerves and kindle your appetite. Try refusing your hungry tummy's grumbles at that point!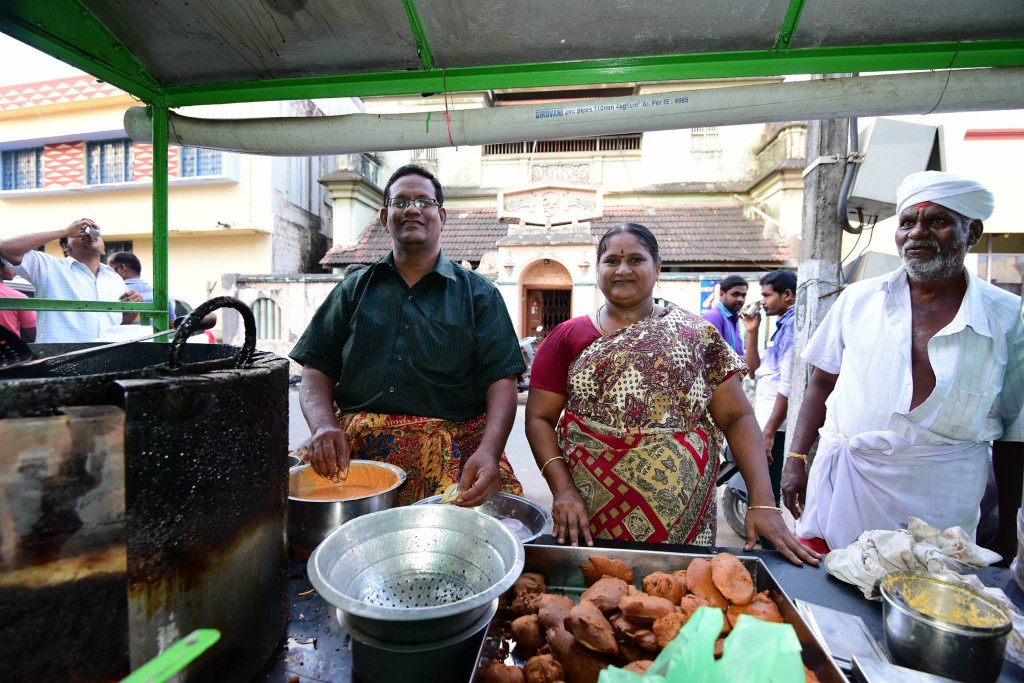 For 30 years now, Bajji Pandu has been serving hot snacks. "My brother started it in the same spot in the same set up. He is the face of hard work for us. He owns a jewellery shop now. I took after him," says Udayakumar who is now known by his brother's identity 'Bajji Pandu' in the locality.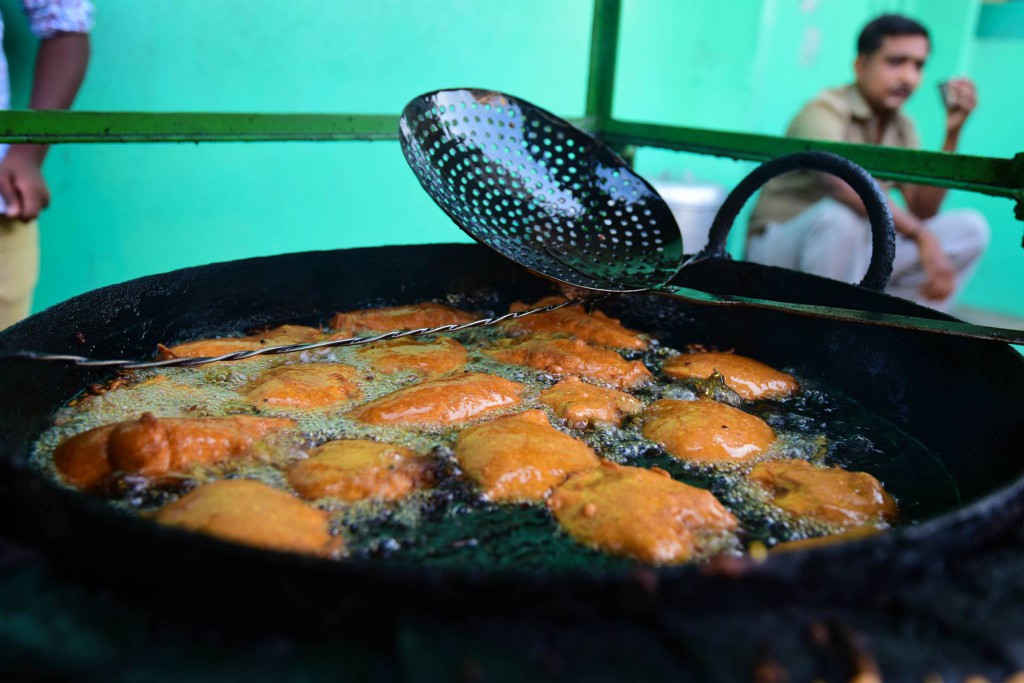 Mouth waters for his Masal Bonda and Vazhakka (raw banana) Bajji served with kaara chutney made of onions, coconut chutney and Idli Podi (a powder made with grinded pulses). The Vazhakkai is sliced in very thin layers making the Bajji feel light.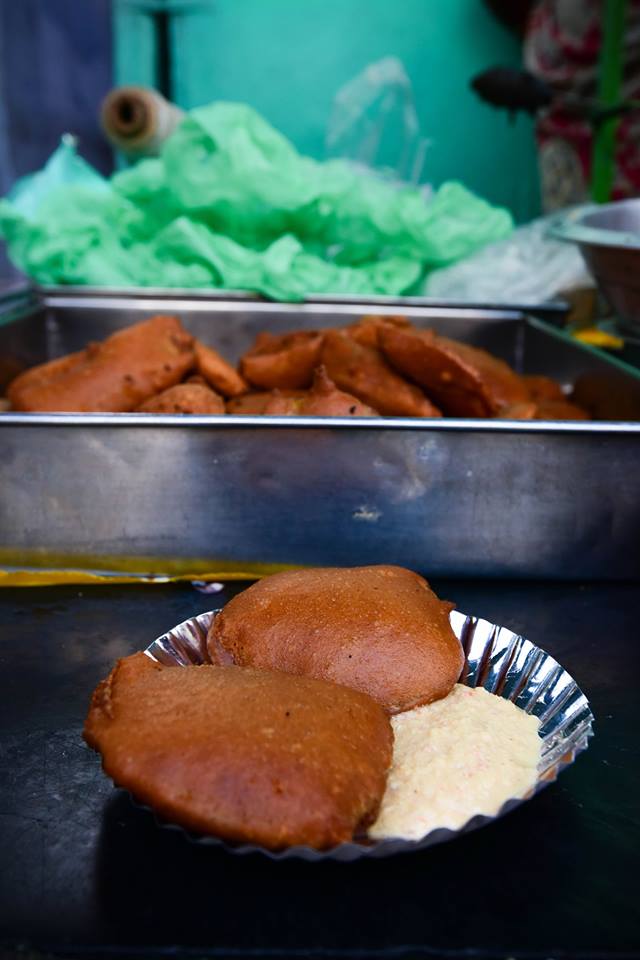 He makes very crispy Masala Vada too. There may be no special ingredient, but the amount of care and expertise that goes into making the snacks is what brings business to them. He fries them on the spot and serves hot always. On a cold evening, one must definitely taste his hot coconut milk. About 400 customers visit him every day!
You can find him on Theppakulam Street from 4 p.m. to 10 p.m.
---
About the Series – Local Treats of Pollachi:
One of the best ways to get a taste of the culture and tradition that Pollachi is to literally taste the delicious local cuisines offered by the local treats through the roadsides and streets of the town and its neighbouring villages. In this series of articles you will not only discover how to eat like a local while you're traveling in Pollachi but also get to witness stories, that are as flavoursome and colourful as the food itself.