The Uthukuli lake was a very picturesque scene. It was a joy in itself to stop the car and gaze at the lake as the sun shine reflect off its surface. A coconut farm, the venue for the evening was right opposite to the lake.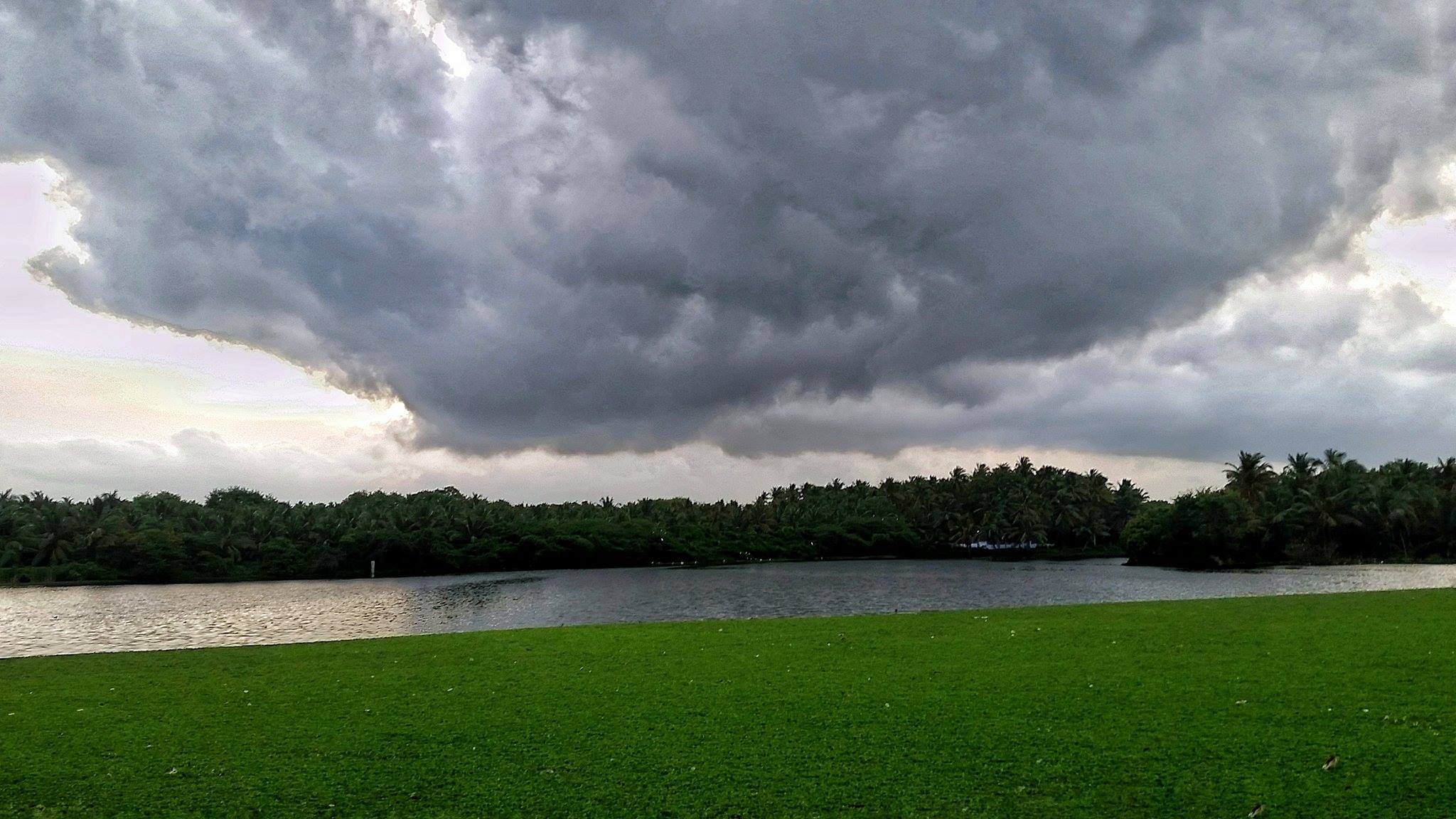 A quaint old farm house, a big courtyard, a small tank beside the deep well – the farm is a wonderful space. Being a big fan of the theatres, it only excited me more to think of a play being staged in this ambience.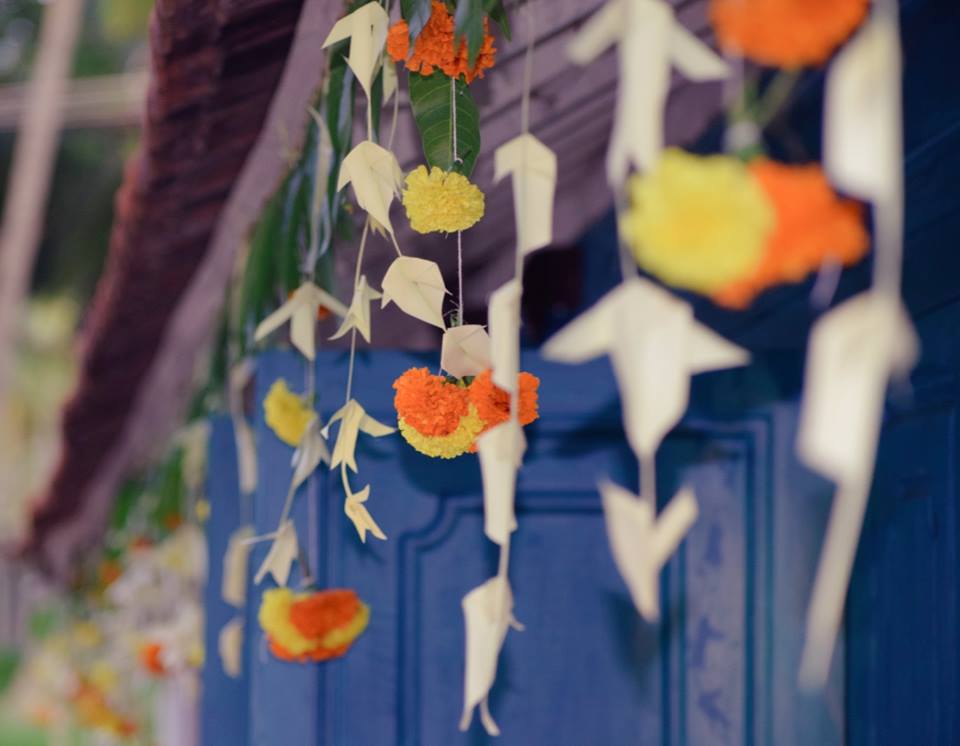 It was quite an evening to experience theatre under the starry sky. I was quite intrigued by the title of the play – Naadi. I caught up with Ms. Mookambika Rathinam, the organiser, for a little chit chat.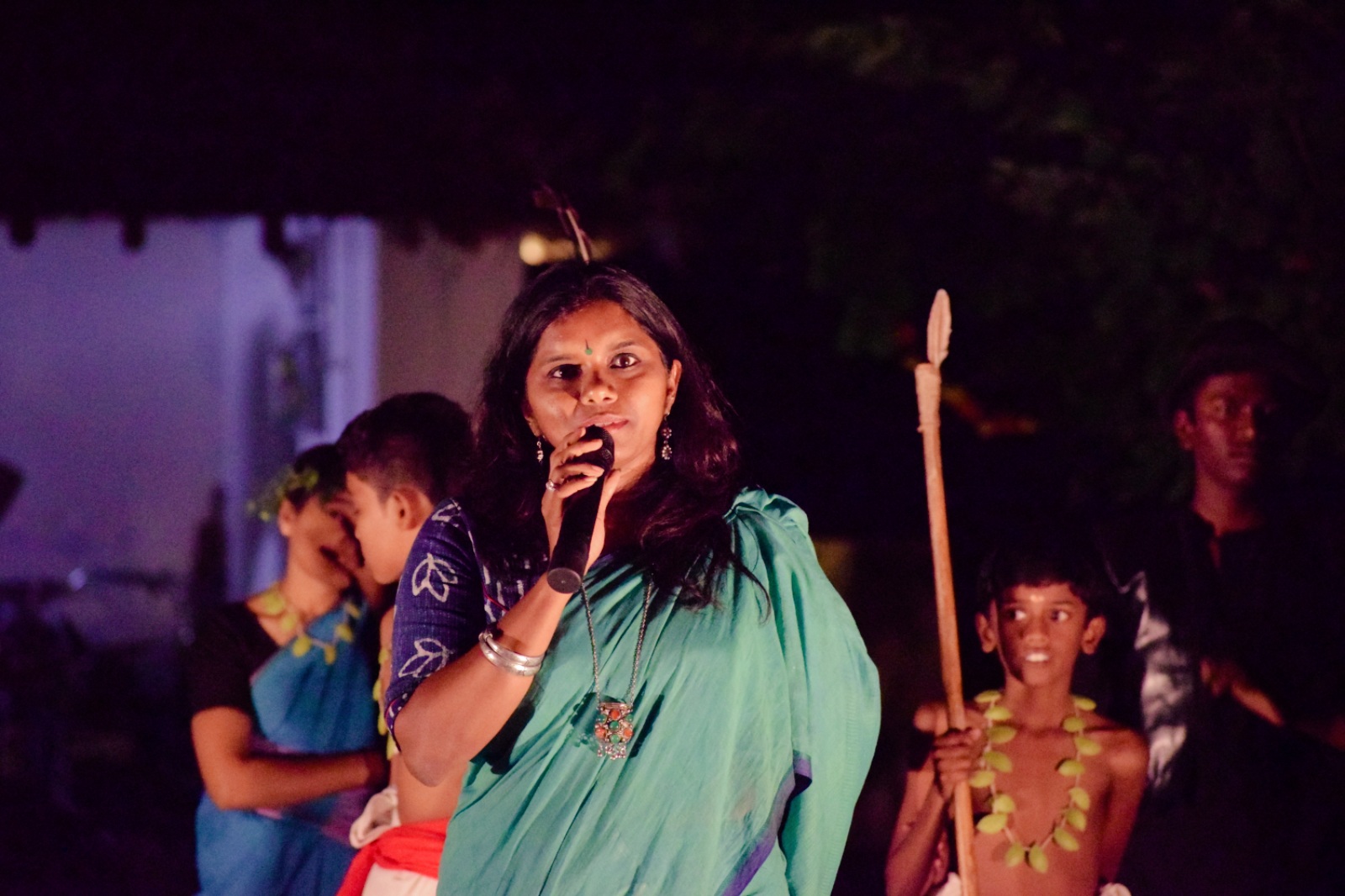 "The play will sensitize us towards how far we have drifted away from nature," she said. I met the team and learned that over 20 actors including little child artistes came down from Tanjore to stage the show. "Uthiri" is what they call their troupe which is headed by Mr. Vijaya Kumar who works ardently in the field of Tamil Drama.
Just as I was exploring, the sky grew dark and the stage lights grew brighter. The play started off on a very funny note as two clowns began the storytelling with summersaults and cartwheels. Depicting nature in the form of a bird, the play brought out the search for a natural and healthy world through a simple plot. It was a delight to hear the scenes being backed by beats from the 'Parai' (a traditional percussion instrument of the Tamils). The transitions of scenes were so effectively delivered with music and dialogues.
The play was a simple, yet profound attempt to ring the alarm and make us think and also tell our children where we are heading and why we should stop and make a difference to save our fast depleting natural wealth around us.
Ms. Mookambika wants to bring many such wonderful experiences to Pollachi – more theatre and may be even some butterfly watching. Her intention to revive old art forms and local theatre is noble and it is only fair to end with a note of gratitude and appreciation for the woman behind the show.
Below are some pictures from the evening: