A profusion of vehicles of various sizes and kinds drive through the winding roads that lead to Valparai. While some passengers travel on or for work, some set out in search of fun and leisure during vacations. But in the context of their journey, I'm just an insignificant bystander, holding a sign board, which could have very well been anchored to the ground.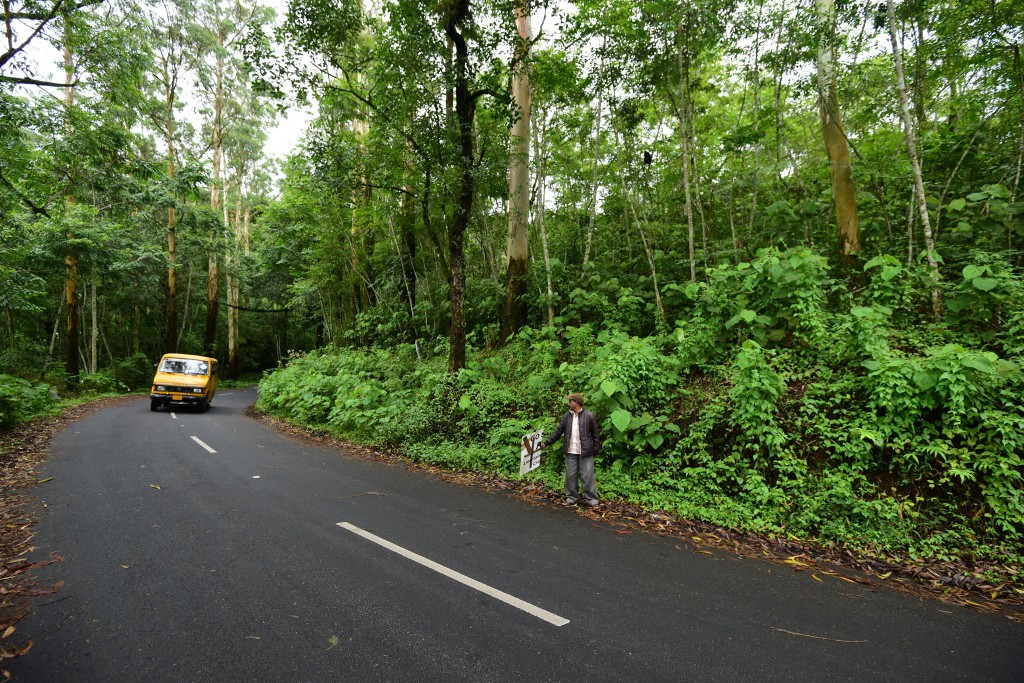 In these lush rainforests of Valparai that are rich in bio-diversity, nobody throws a second glance at me – for I am just a meagre human being, amidst exotic species of flora and fauna. However, you cannot find a happier man than me in this region, for my mirth doesn't lie in the heart of a fellow human, but in the eyes of the Lion-tailed Macaques (LTMs).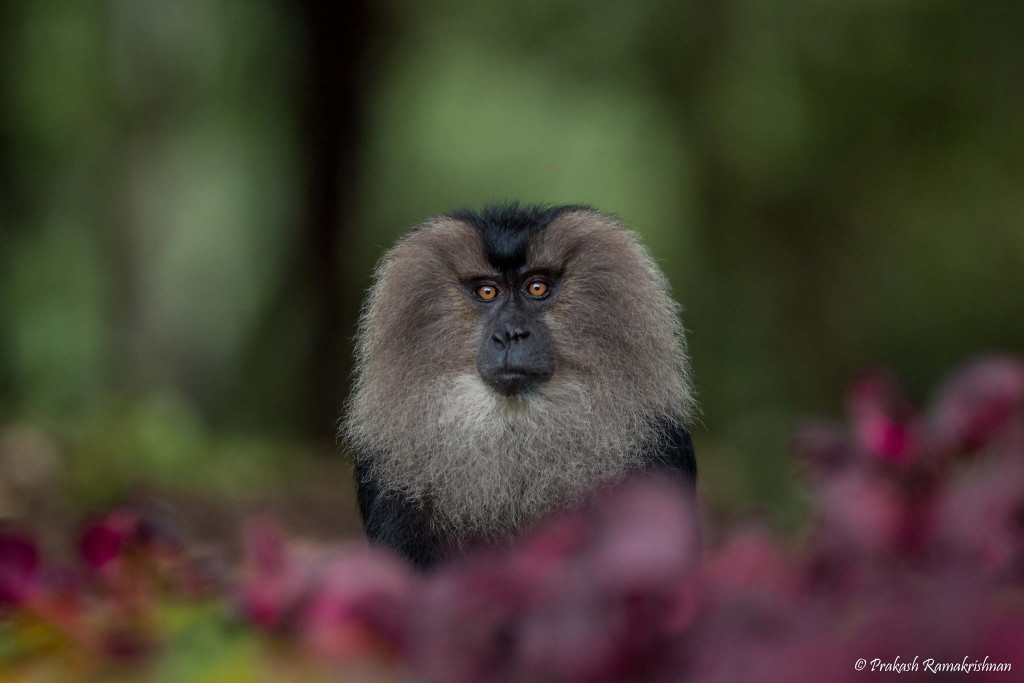 Being a carpenter all my life, these forests were alien to me, though I spent plenty of time in the Valparai region, going about my daily chores. My early days here were spent carving wood, oblivious to the wildlife here. Then, it all happened four years ago – I was working on a few pieces of furniture for the Nature Conservation Foundation, a wildlife conservation and research organization that has anAnamalai – specific field station here in Valparai. They briefed me regarding a job opportunity available – to monitor the movement and safeguard the lives of the endangered LTMs of Puthuthottam. Eventually, I enrolled into the program and it has been the best decision of my life, since.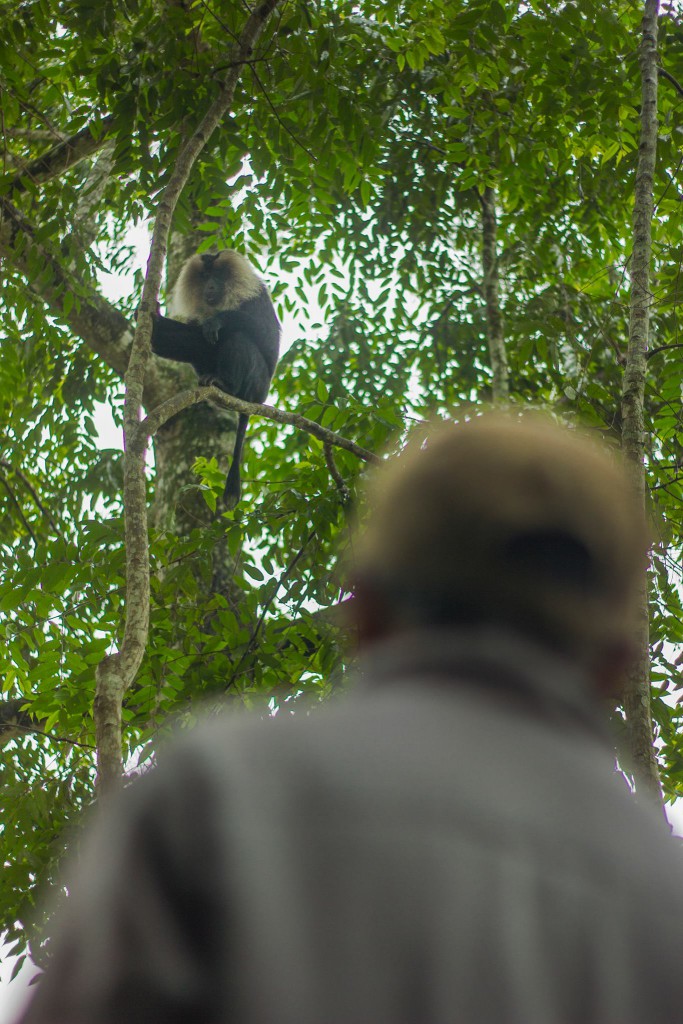 Every morning, I send my children to school and begin my journey. I set out on the roads that border the tea estates and the fragmented forest patches of this region – sometimes the sun shining through these woods, lighting my path; sometimes the mist compelling me to pull my sweater close, and at times, the rain droplets letting me breathe in the petrichor. Once I reach Puthuthottam, I scan the trees to locate the macaques. I whistle loudly, to announce my presence to them.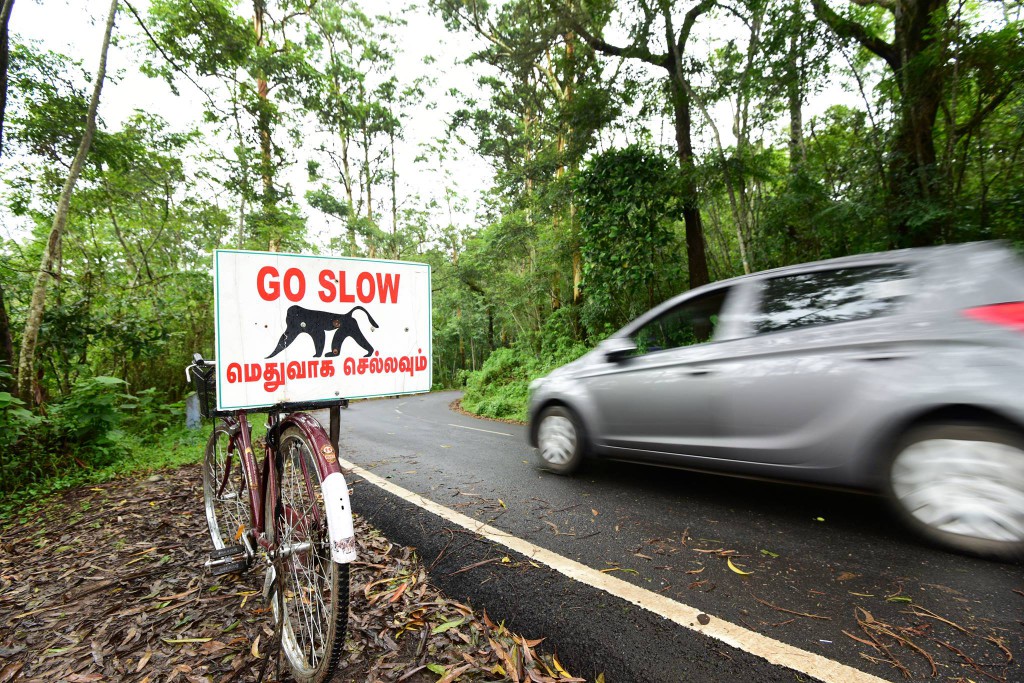 My duty for the day starts – I hold signboards requesting tourists to drive slowly, so that they don't accidentally run over a macaque, causing injuries or worse, fatality. I also advise the excited tourists against feeding these macaques, which will drastically modify their basic instinct to search for food inside the forests. Many tourists believe that they're helping these animals by feeding them. However, this causes adverse effects on their lifestyle, which has not been interfered with, for centuries.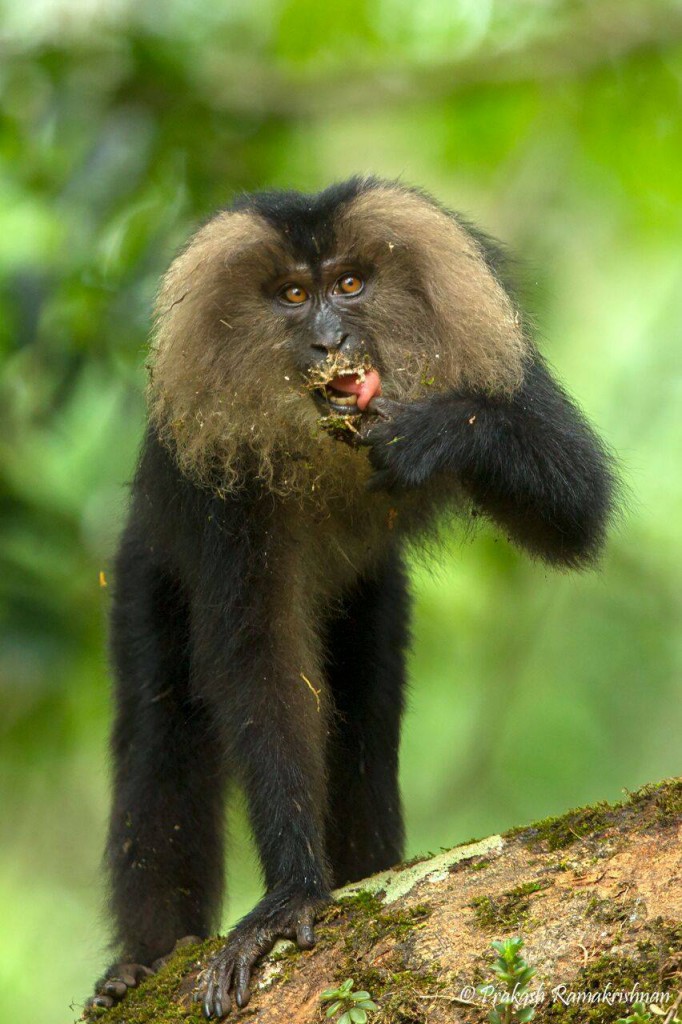 My kith and kin think I have a monotonous job, holding the same signboard day after day. But to me, each day is significant and different as I blend into the environment, leaving behind my worries. The leaves change colour, birds migrate, flowers bloom and the young macaques are born. Four years ago, there were 80 of them but today there are 140 – one of my fondest memories is of a female macaque giving birth to two little ones ! The ever-changing landscapes and the effect it has on the lives of these macaques are what make me fight against all odds, be it rain or shine, to stand guard for them.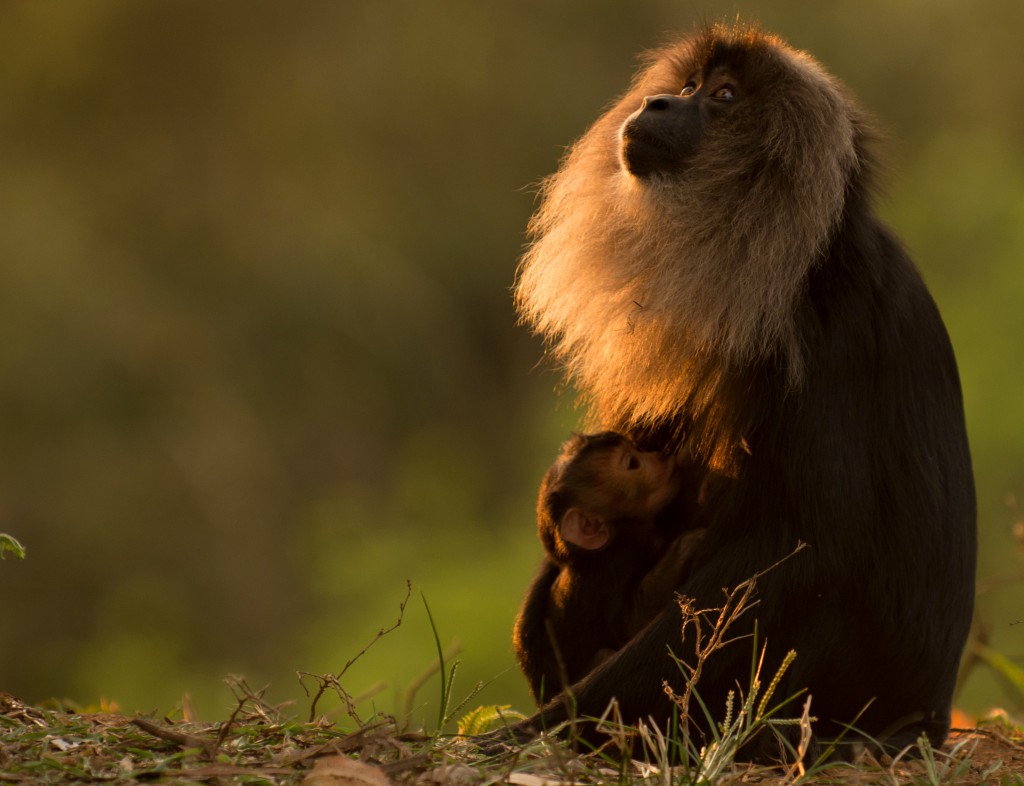 I may come back each day with the same signboard in hand, but when these macaques climb down from the tree, they walk past me without fear, considering me family. They look at my colleague Kannan and I, with their deep eyes and even though they do not wave us goodbye, we assure them we'll be here the next day to take care of them.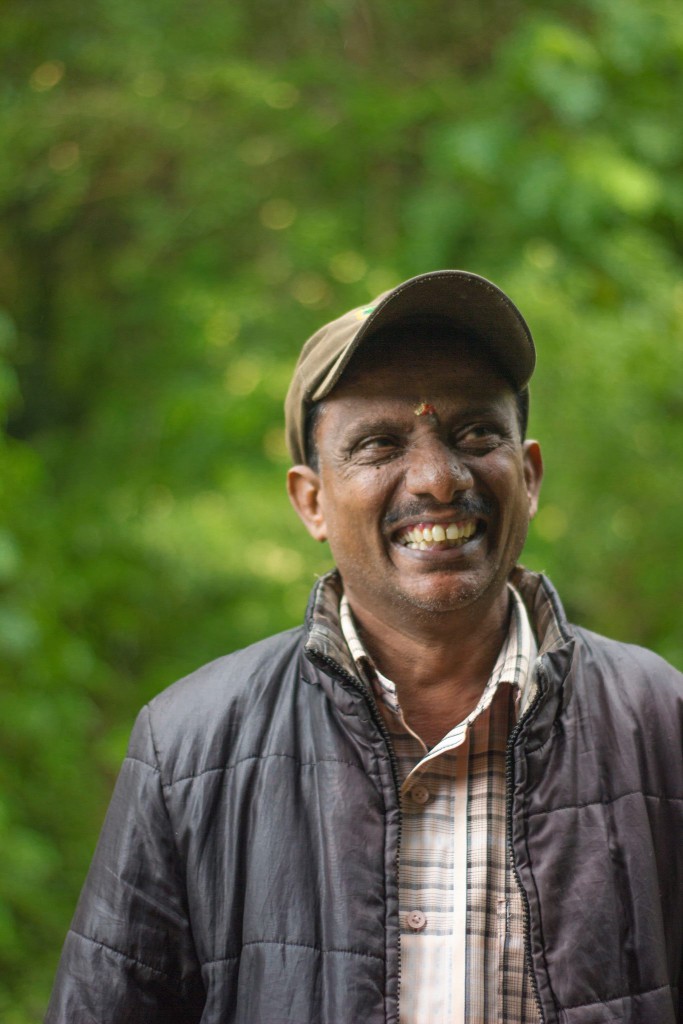 My name is Dharmaraj, and I am honored to conserve and protect my family away from home.
---
About the Series: People of Pollachi
With a rich tradition and a prosperous cultural history, Pollachi is at the cusp of socio-cultural transformation fueled by economic growth and development. Getting to know the local people here, their culture, traditions and livelihood are an integral part of the travel experience. For Cultural Purists seeking local immersion, Pollachi and its people have extraordinary, powerful, heart-warming stories to share. "People of Pollachi" is an attempt by "The Pollachi Papyrus" to showcase the cultural heritage of Pollachi through its extraordinary people, and their incredible life stories.