Pic Courtesy –  Ganesh Raghunathan
The lion-tailed macaque (Macaca silenus), or the wanderoo, is an Old World monkey endemic to the Western Ghats of South India. The LTM ranks among the rarest and most threatened primates.  The habitat of the lion-tailed macaque continues to be fragmented though it is getting positive attention in the Western Ghats. Across India, the growing problem is one of conflicts among langurs, macaques and humans, aggravated by lack of understanding of primate behaviour.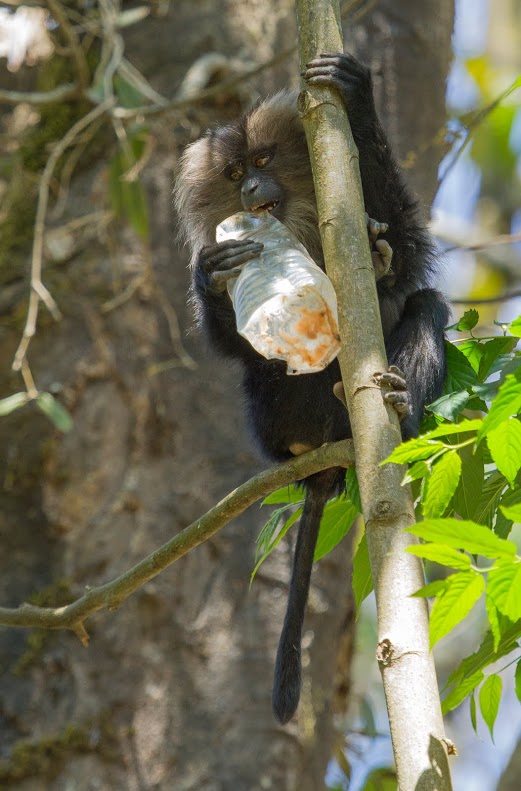 Many Indians feed them sentimentally, which contributes to their aggression as they seek more food; crop raiding is also common. India's primates are classified as 'least concern' on the scale of threat assessment, but "these species are declining". Its so tough for the foresters to keep the forests clean when the public turn a blind eye and litter the jungles with out taking the slightest initiative to through it in the bin . Your smallest actions will make the biggest Difference.
Please help us save our future.