Kambu/ Pearl millet has following health benefits:
Provides disease fighting phytochemicals.
Lowers cholesterol.
Good antioxidant.
Gluten free grain.
Helps in weight reduction and controls blood sugar levels.
Ingredients:
Kambu – 1 kg
Palm Sugar – 800gms
Dry Ginger – 20 gms
Pepper – 15 gms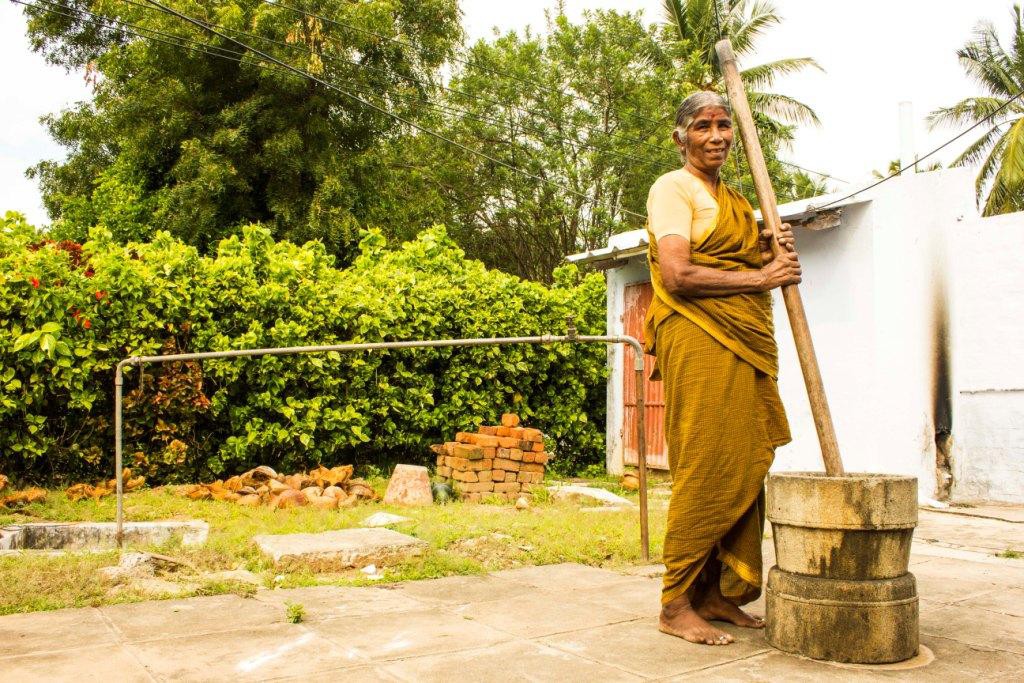 Method:
Clean the kambu well and soak it in luke warm water for 10 minutes.
Put it in a strainer and leave it aside for 45 minutes.
Hand pound it into a fine powder.
Grate the palm sugar, add 100ml of water and cook on a stove,stirring regularly for 10 minutes
Roast the dry ginger until it becomes slightly brown and emits aroma.
Roast the pepper until it splatters.
Powder both together in a mixie for a fine mixture.
Add the powder to the kambu powder and mix it well.
Take half of the kambu powder and add half of the palm sugar syrup to it.
Make it into balls or slates. Do the same with the rest of the kambu powder and the palm sugar syrup.
SERVE IT WITH GHEE AND BANANA and enjoy the authentic rural dessert of Pollachi.