There is a chocolatier in town, they said. I was intrigued as a person who has forever been in love with chocolates. With the invitation from a friend, we drove to Kotagiri to meet him, listen to his chocolate story and also hoping to taste some of his signature dishes. If someone traveled all the way to New York and then to Belgium to study and become a chocolatier, he must be having a fascinating love story with the cocoa beans, I thought. He did have one.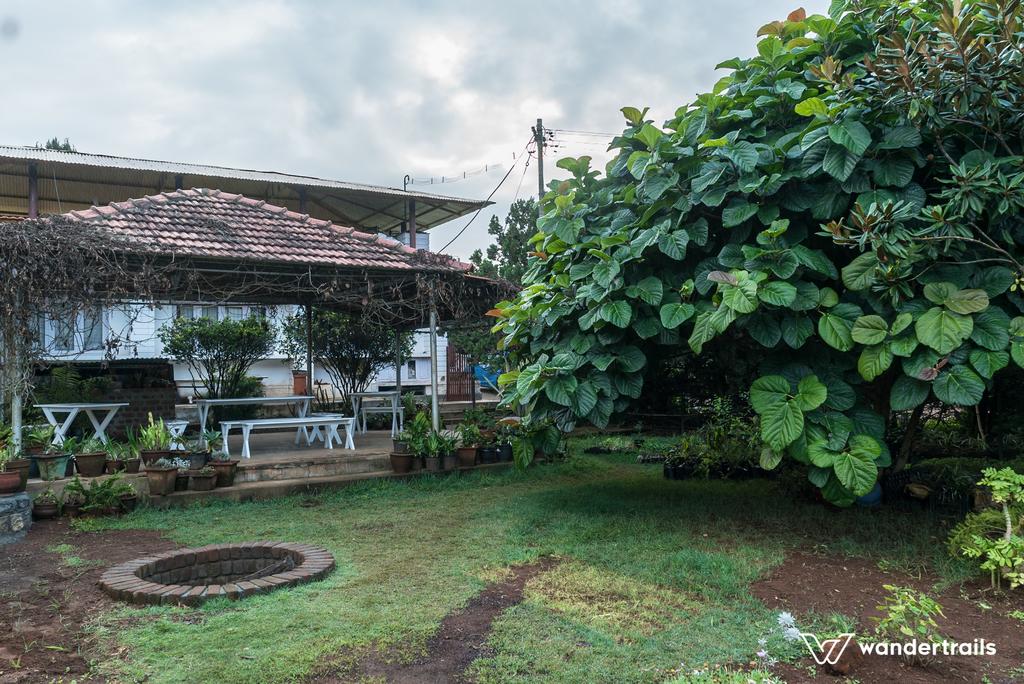 It had been drizzling all day, making the day cold and beautiful, yet not so damp. We drove into the beautiful Nook and Cranny homestay in Kotagiri, admiring its quaint board directing us to drive further up. Their café is called The Donnington Bakehouse, our venue for the day. We were welcomed by a smiling Sangeetha, our host, who owns and runs the place with the help of her parents. "The café was begun as an in-house dining facility, "she shares. "Now we have also opened it up to artists and bakers who like to host their show or talks here." She is passionate about events and wants Donnington Bakehouse to be a place that offers the right atmosphere.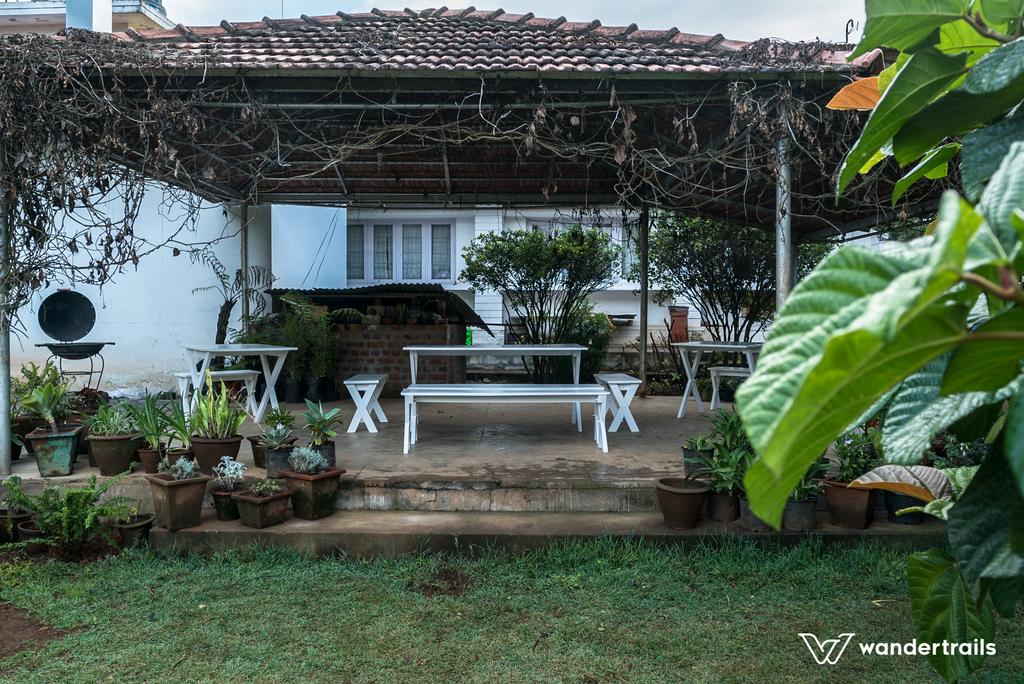 The English-colored furniture and outdoor experience made it a soothing setting. The best of all was the grinding noise in the background and the mild, freshly roasted cocoa smell that filled the air.
"You can taste it, raw and fresh if you like," says Arun Kumar, the chocolatier whom we were there to meet and listen to. He introduced himself and his venture, Infusions Café that serves Cocoa inspired cuisine in Ramnagar, Coimbatore. "What is special about this venture is that it has chocolate as the main ingredient for all that is listed on our menu" he elaborates.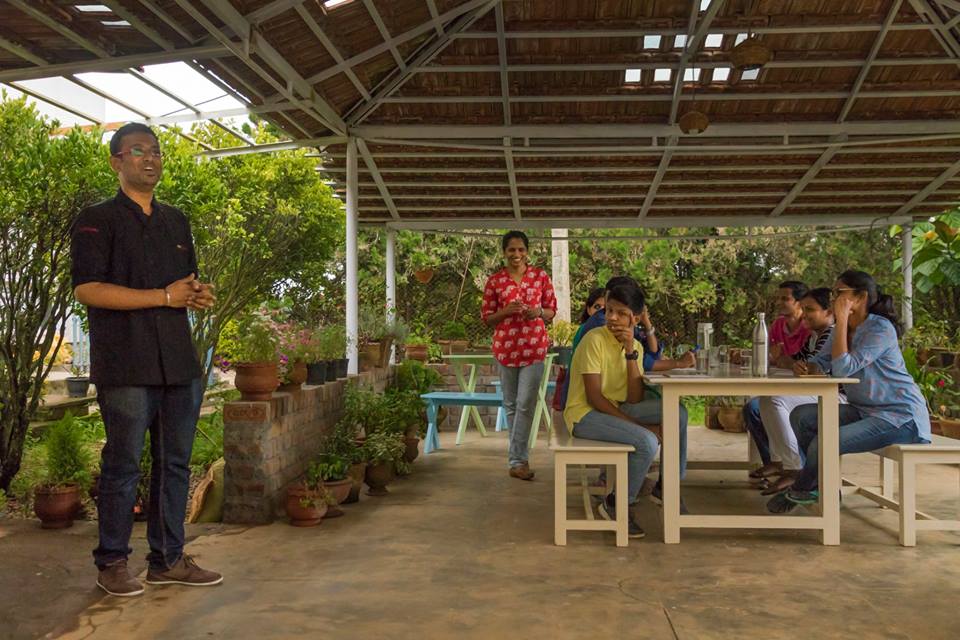 "Chocolate in its original essence is very healthy; it is the sugars and preservatives that go into the making of these commercial bars that make it unhealthy," he says.
"30 grams of dark chocolate every day is good and we thought chocolate need not be consumed only as a sweet, so we infused it into food."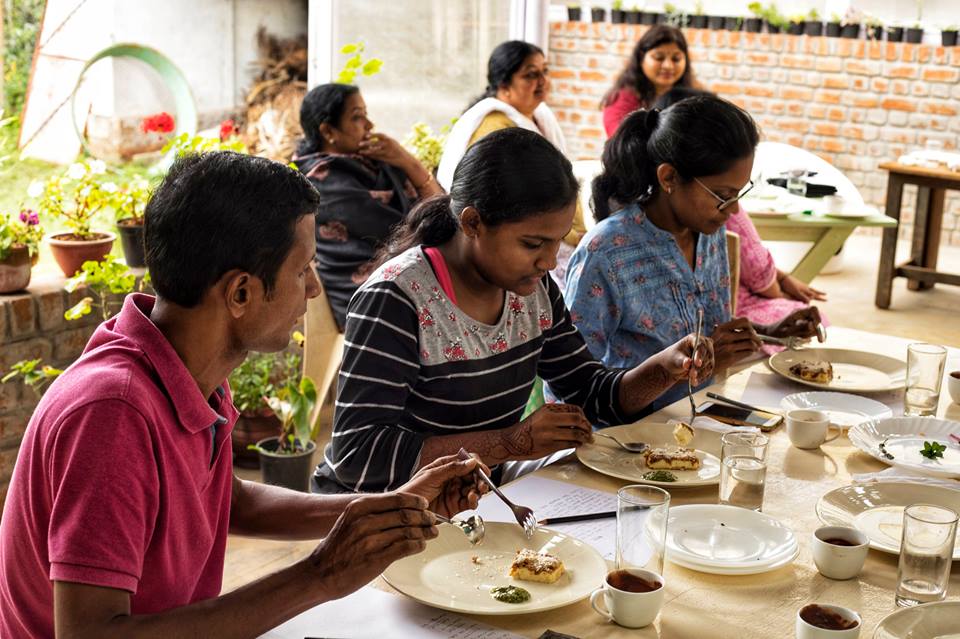 We began by tasting chocolate and were given three bars of chocolate organically made by Arun and his team from the café. He asked us to savor it in our mouth and feel the taste. It was surprising how each person experienced and interpreted chocolate. We had a 33% cocoa Indonesian chocolate bar brought to us first. Weirdly, with the porous texture, savoring it for a few seconds, I could taste guava leaves mildly. This one was followed by a 70% cocoa African chocolate and Indian. Some tasted medicine, some tasted the rose water. I was a little amazed as Arun shares, "a friend in the café said he could taste sambar."
Chocolate has the capacity to absorb flavors around it. "That is why it is often so tightly packed" – he explained. From farming to processing of cocoa to how commercial chocolates mostly mask the negatives of bad cocoa with sugar, we discussed many chocolate things while munching on some amazing cocoa-infused cuisine.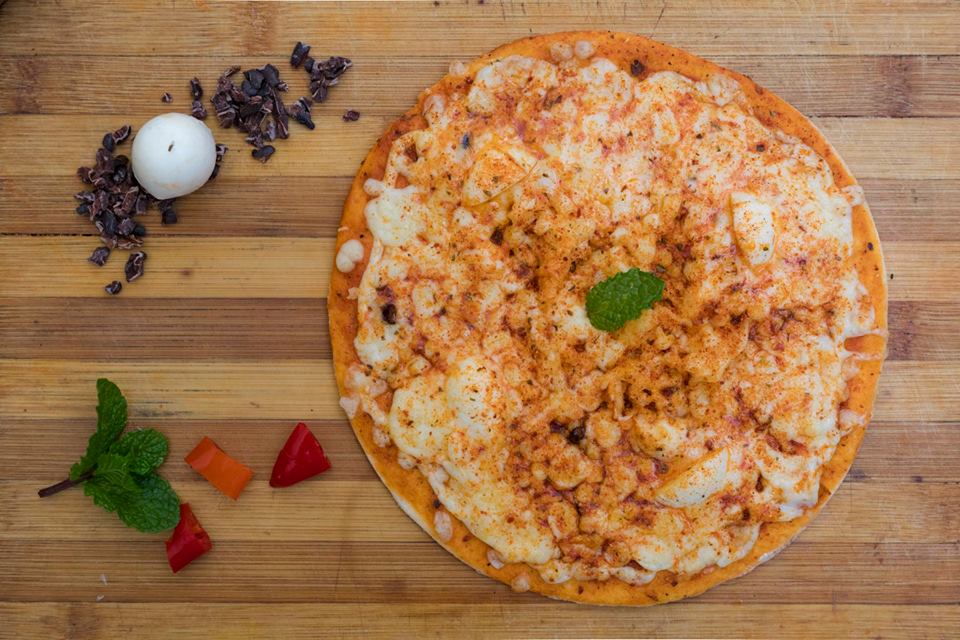 Starting with Cocoa nib encrusted masala papad, we went onto savour the Choco-chilli marinade Nibcrust Malai Paneer Tikka and Cocoa Aioli Garlic Bread. When I was just thinking things couldn't get better, the four cheese pizza arrived. It was drizzled with cocoa- infused chilli oil and was made of Cheddar, Mozzarella, Bococcini and Gouda cheese with their own blend of spices to it. Drinking the authentic velvety European hot chocolate, we discussed what we often drink in other cafes.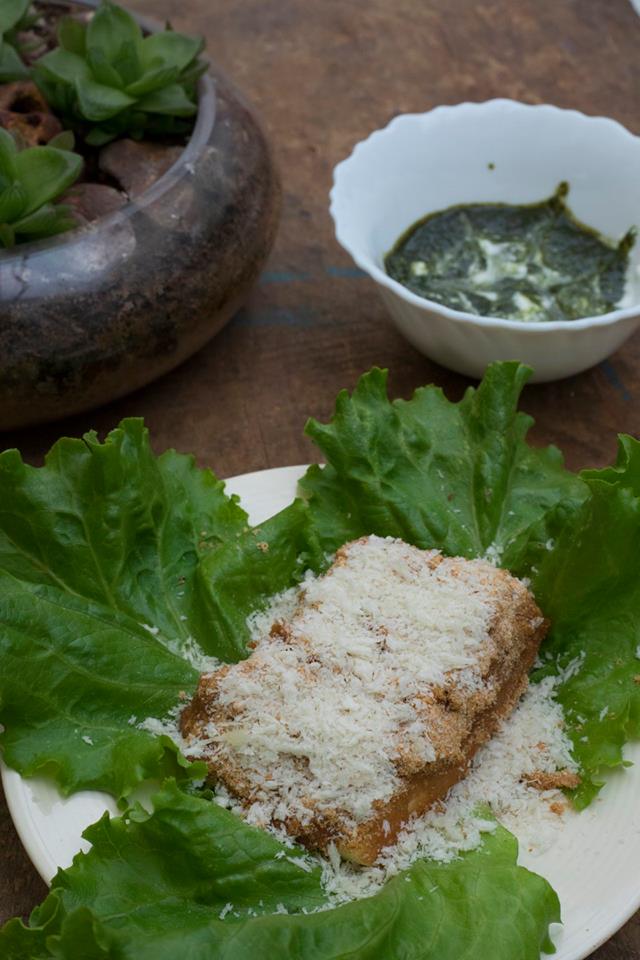 "Hot chocolate is when it is made with chocolate. When it is made of powder or syrup it should be called hot cocoa," Arun bantered.
The only sad thing about the evening was how most of us remained civil despite our urge to put a finger into the cup and lick the last of the chocolate left in our cups. But the younger lot went for it without hesitating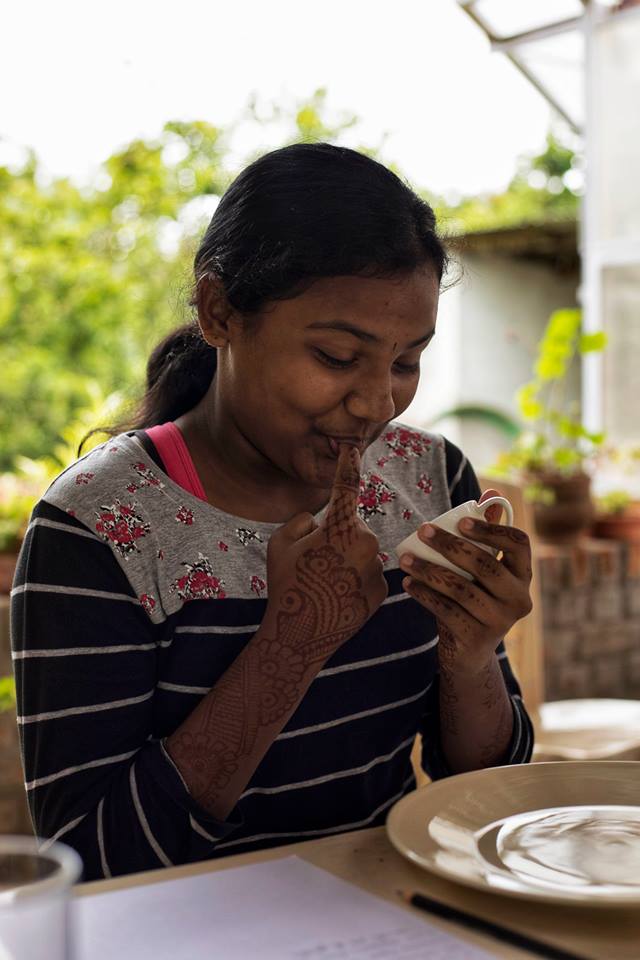 Chocolatiers are passionate about the bean. It was a pleasure to listen to all of Arun's tales and to taste his chocolate-infused dishes was a sheer privilege. His passion for the bean was so evident from the work he puts in to not just plate up some of the creative dishes out of chocolate but also his efforts towards creating awareness among consumers. In fact, Infusions is one café that serves over 25 varieties of hot chocolate in the city.
The gloomy day, a drive up the hills in rain, all the yummy food we tasted and every conversation we made, all blend together and made it a perfect weekend that we will cherish for a long time!
---
To find out more about the events at The Donnington Bakehouse: +91 94422 71525