The world around me elapses – busy vehicles in vivid colors passing through, focused on their destination, while the tree that I sit under offers me company. A few of these rushing cars find the time and will to stop by – for what I offer in my stall has piqued their interest, adding more colour to their journey. At times, I get noticed by the people who stare out of the window of their air-conditioned car, soaking in the view around them. The others who throw a glance at me, are the adults driving down the roads, reminiscing their childhood memories.
I am Raasaathi and I have been selling guavas beside the Mullupaadi Railway gate for the past 30 years.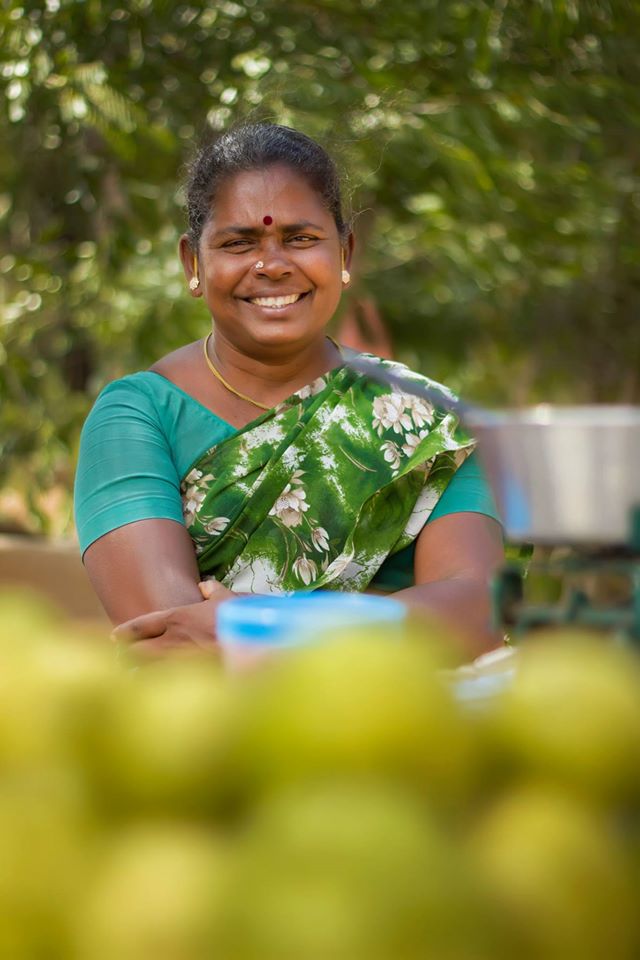 Every day thousands of motorists pass by blaming these roads congested with traffic, speeding buses, the potholes – some blame the gate itself! But to us this junction has been a blessing because it is this pit stop of sorts that makes people in their promptitude pause and look at the surrounding outside instead of staying focused on what lies ahead of them. The gate and its barriers slow their pace, giving their accelerators and mind a break, allowing them to glance at our sun-kissed, tender guavas stacked up like a pyramid.
The railway gate, named after the village I hail from has been the life source for many of its residents like me and has helped us in making a living. While the fruits I sell vary according to seasonality, guava is an all-time favorite that is available throughout the year. The crunchy fruit with some sprinkled red chilli powder on top, is a combination made in heaven and sometimes the smile I see on people's faces while relishing this humble snack, is worth more than money I take home for the guavas I sell.
Sadly, the Mullupaadi Railway gate is no longer going to be sufficient to stop the fast-paced lives of passers by anymore – for roads are going to be widened; trees will be cut and we will be gone. What I will have is my home ground taken away, my tree trunks turned into furniture and my kids' now replete stomach, empty.
Highways help  us commute soon, but they kill the livelihood of many. For many others like me and my family from Mullupaadi,  our lives have been built around this railway gate.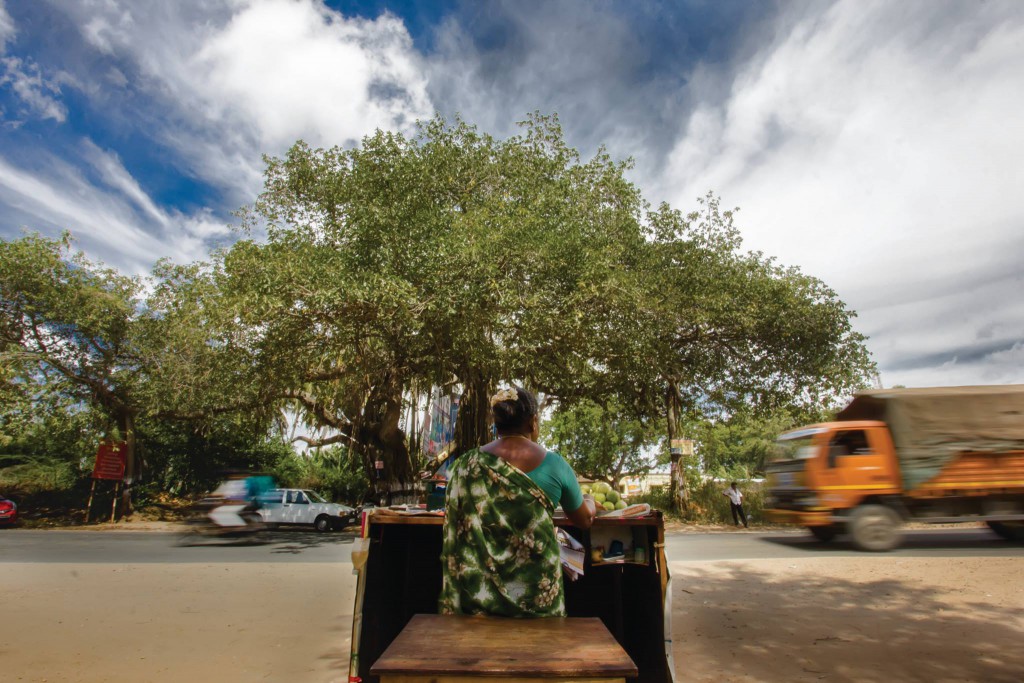 At this moment I think about life around my stall 30 years ago. The cold breeze, the occasional car passing by, buses rumbling through the streets but pausing to converse and laugh with me, asking me to provide them with nice guavas. A few children would come by playing with discarded rubber tires, asking me for a free fruit.
Times have certainly changed – the roads may wipe away the trees and vehicles won't stop but continue zooming by me. But I still go back home each day with my basket of guavas, and  fond memories.
---
About the Series: People of Pollachi
With a rich tradition and a prosperous cultural history, Pollachi is at the cusp of socio-cultural transformation fueled by economic growth and development. Getting to know the local people here, their culture, traditions and livelihood are an integral part of the travel experience. For Cultural Purists seeking local immersion, Pollachi and its people have extraordinary, powerful, heart-warming stories to share. "People of Pollachi" is an attempt by "The Pollachi Papyrus" to showcase the cultural heritage of Pollachi through its extraordinary people, and their incredible life stories.