Long, long ago. Nearly 120 years ago, to be specific, Mohammed Rahim started a Biriyani shop in the market area of Pollachi. He was known as Dhaadi Sardar among people (dhaadi meaning beard). Today the shop 'Dhaadi Biriyani' is run by his third generation son-in-law, Mohammed Hariff. "Everything lies in the masala. We grind our own masala at home. Every recipe was passed down through three generations in the family," says Mohammed Hariff.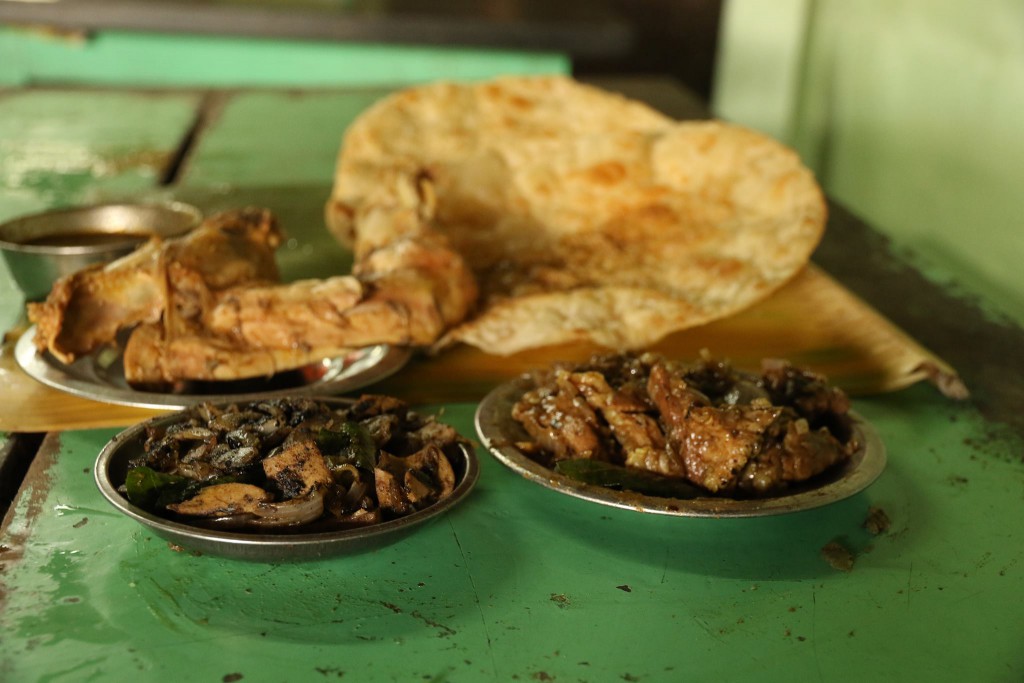 They are famous for Mutton Biriyani and Chukka Roti served with Mutton (Aatu thala curry Kozhambu) and Chicken gravy. Chukka roti is made from maida and wheat flour. The dough is spread out and deep fried in coconut oil. It is neither as fluffy as a Poori nor as flat as a Roti, but lies in between the two. There is a dominant pepper taste in their softly cooked chicken fry and mutton chukka (shredded) which is again a must-try.
"We only use Halal meat that I prepare personally every morning, apart form using pure coconut oil and ghee while sauteing" says Mohammed. Legendary actor Shivaji Ganesan visited his shop regularly, when he came to town, "..or we sent the parcel to his residence in Vettaikaranpudur," he adds.
Timings: 1:30pm – 11:00p.m. on Wednesdays | 8:00 am – 4:00pm on Thursdays and Sundays