There's no better way to experience the incredible diversity and charm of South India than at a home stay. And it is an added treat when the host is an expert cook himself, well-exposed to food preferences of international guests. Yes, delicious local food that is fresh and healthy off the farmlands, a clean and pristine environment, bird watching, wildlife safaris, a private waterfalls, bullock cart rides and all the interesting long chats with the host Mr. Prabhu about local culture to politics are among many of the perks one gets to enjoy, while their stay at this blissful retreat called "The Banyan tree" at Sethumadai.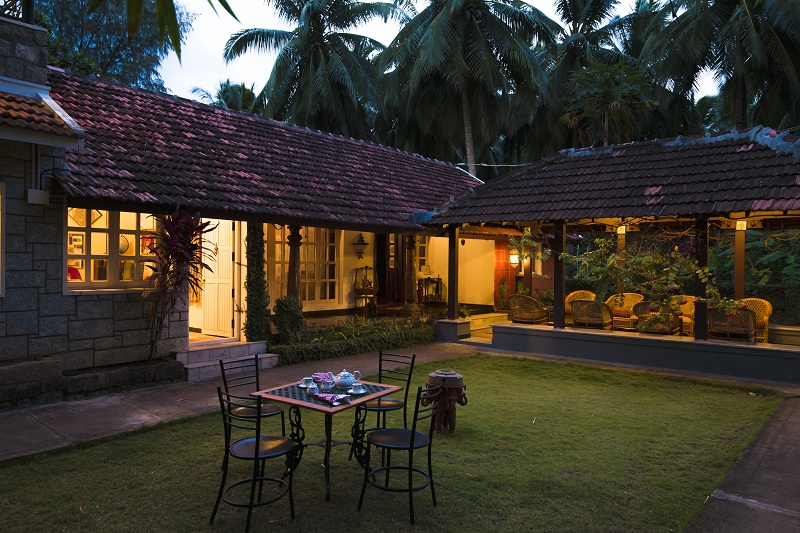 The place has hosted people from over 33 countries mainly from the United States, France, England and Australia; most of them still regulars here. When asked about his property, Mr. Prabhu proudly offers me the guest book to read and says that he will let me judge the place through the words of his guests themselves. Apart from the repeated words like "paradise", "heaven", "blissful", "delicious" and "hospitality", I found Mr. Prabhu in almost every guest feedback. Prabhu, has 'hand' in almost everything you see around you: he's the architect, construction engineer, interior decorator, landscape artist, and even the clever environmentalist who made the little 'perennial waterfall' possible.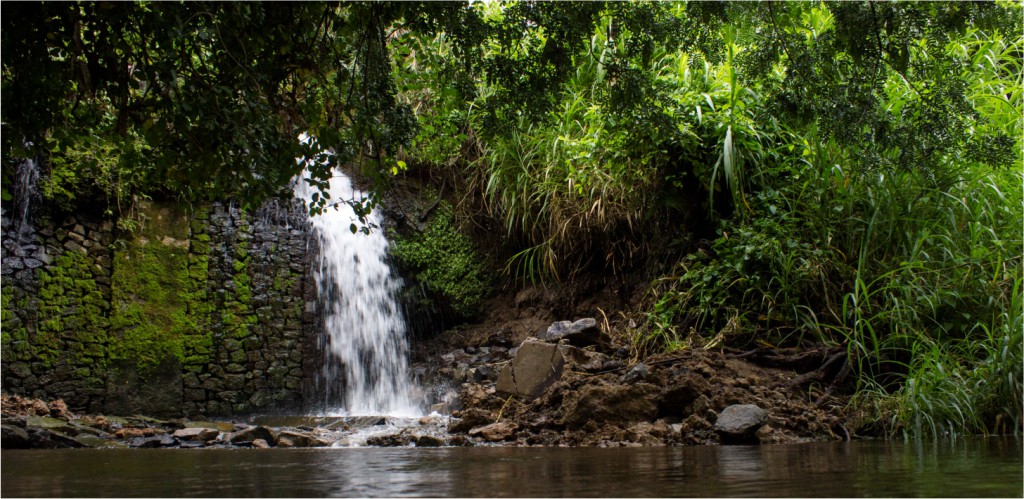 He is also known for his popular cooking classes that he conducts to impart his knowledge about food to his guests. The guests can have their choice of Chinese and Continental, the 'must-try' is the traditional Indian meal served with the right blend of spices. The delicacies such as tender coconut curry, horse-gram gravy, pigeon roast and fish curry are mouth-watering. The accommodation includes plantation bungalows, historic hovels (mansions), and remote rural cottages.
In short, Banyan Tree or should I say Mr. Prabhu's farm stay? (with all the praise the host seems to get from his guests, it's only fair it is identified with him) is a gem of a place to experience the richness of rural South India with the comfort of a home stay, where if you come with apprehension, you will leave with enchantment.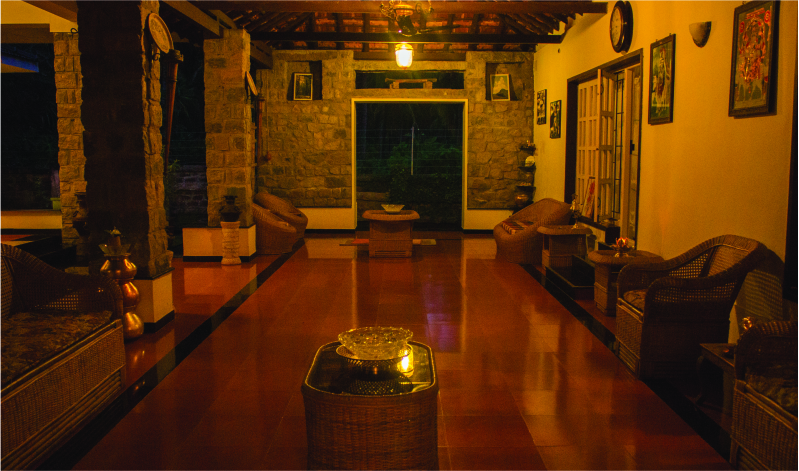 Why Banyan Tree?
In contrast to a hotel, a home stay like Banyan Tree, usually only has a few rooms. The family who resides here run it, and act as host. This guarantees that guests receive plenty of individual attention. You can spend as little or as much time with the host family as you like. Some guests choose only to dine with them, while others spend hours chatting with them. Regardless, staying with a South Indian family is the easiest way of finding out about Indian culture and their way of life. Many guests and hosts find that they bond with each other so much, that they keep in touch long after the vacation is over.
*No Alcohol, No Smoking. Guests are subject to curfews and are expected to follow time guidelines.
---
FOR BOOKINGS CONTACT