Born out of Murugesh's ardent love for food, and his fondness for Arcot style of cooking, is Arcot Biriyani Shack on the Sungam junction, en route Aliyar. One of the most famous biriyani stops in the Pollachi outskirts, his extremely hospitable shack shop is famous for Thala Kari, Kodal Fry and Mutton Chukka (shredded mutton) besides his Arcot style Biriyani. "Biriyani's success lies in the water added while cooking, one learns only with experience," says Murugesh. His biriyani has spicy masala; the meat flavor (mutton or chicken) is infused well into the rice and there is a dampness that makes it taste home-made.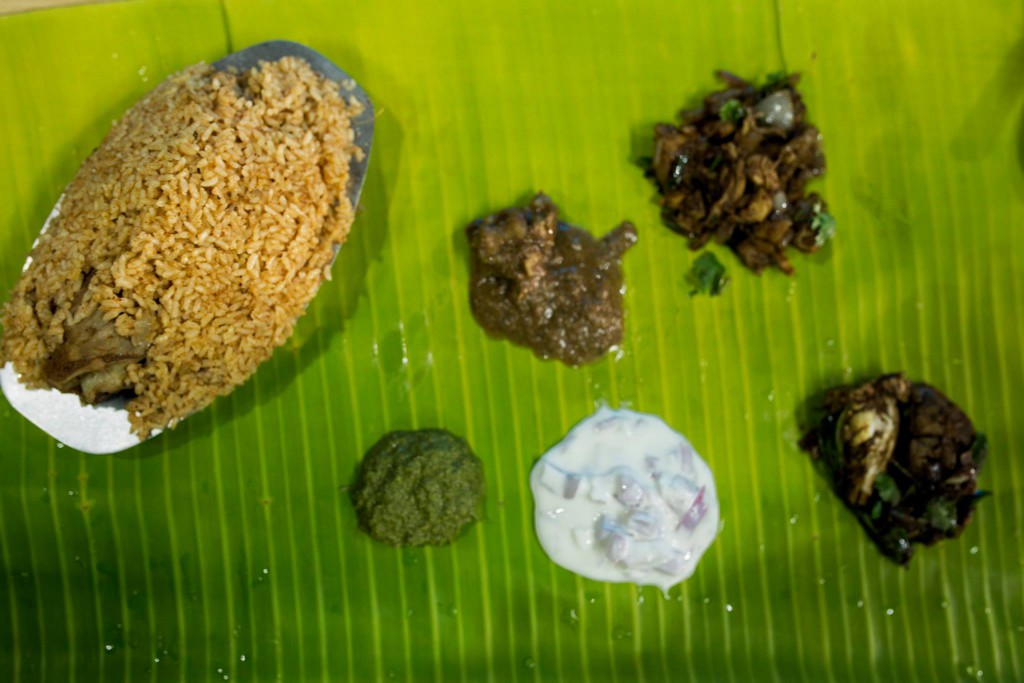 They also serve mint Chutney with lunch and white rice along with hot pepper rasam is served at the end. The rasam is not just slurpable but also helps in good digestion. Arcot Biriyani Shack has 19 delightful dishes in total and Murugesh personally cooks them all except the rasam and the mint chutney which is cooked by his wife.
Despite the Aliyar Dam nearby, Murugesh follows a strict sea-fish policy and occasionally serves fish which he buys from Palakkad. "I travel to palakkad early in the morning to buy fresh supplies of fish," he says.  He has seven tables and his shop has served upto 500 customers during the afternoons of the recently concluded Diwali holidays. "500 more parcels were also packed on Diwali," he smiles.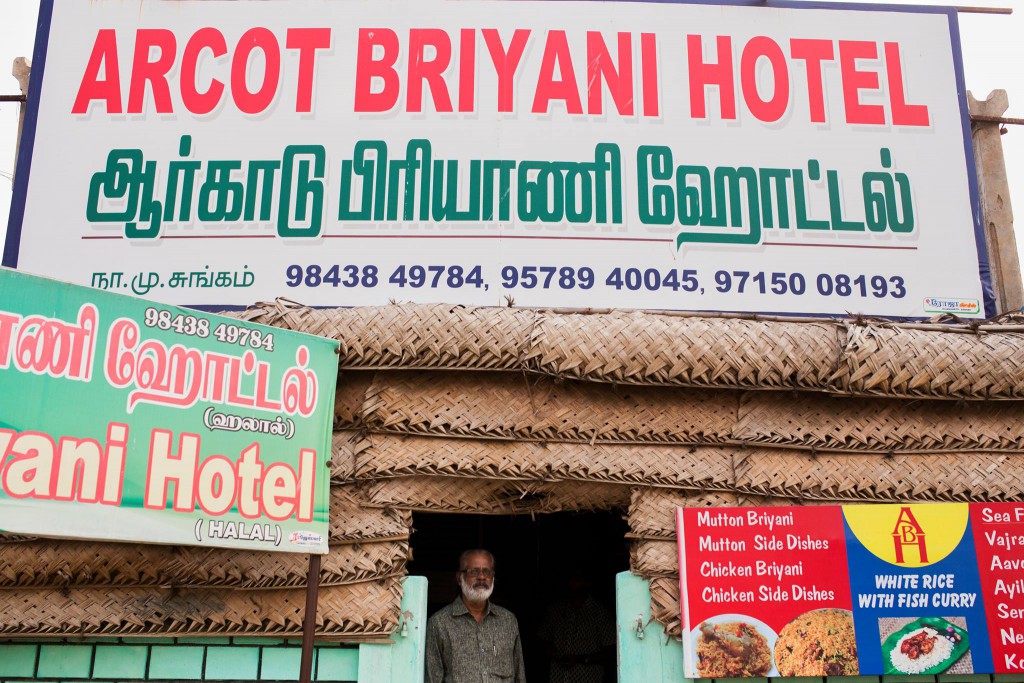 Murugesh has two sons who help him out at the shack. Also, he just turned granddad and is cooking with full fervor out of happiness. So, Biriyani lovers, are you heading?
Arcot Biriyani Shop is open from 12.00 noon to 10.00 p.m.