"Whose house are we stopping by?" was the question in my mind when we were pulled over near a village style, roof tiled house towards the end of the Raja Mill Road. The board placed at the entrance answered – "Amudham Chettinad Mess". A saree-clad lady welcomed us with a big smile and a warm "vanakkam". An appetizing smell wafted through the kitchen to the small corridor where we were seated on a wooden bench.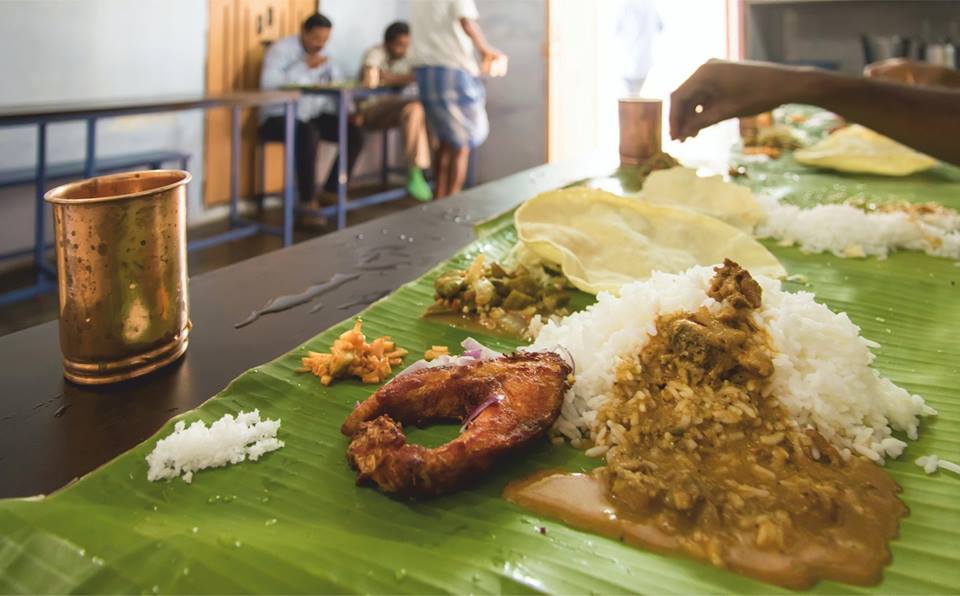 Much to the relief of our hunger pangs, steaming hot rice was served with fish curry and naatu kozhi kozhambu (authentic chettinad country chicken curry). We were also served hot, spicy, fish fry, naatu kozhi fry, chilli chicken and mutton chukka (shredded mutton with masala). With a tinge of pepper taste, the food was moderately spicy. Amudham, who was busy cooking in the kitchen made it a point to serve some curry herself, also enquiring if everything tastes fine and if we needed anything more. At the end of the meal, a little more rice with the chettinad style rasam felt so content.
We drank some water from the shining brass tumblers and contained a big burp remembering we were in a mess with fellow diners. Many office goers visit regularly as the food tastes like home food and is priced reasonably. The secret to such good taste is Amudham's authentic Chettinad style recipes coupled with her experience of cooking for her joint family back home. The masalas used are home-ground (her family lives upstairs) using her mother's recipe.
The mess is open on all days from 1:00 p.m. to 4:00 p.m.