Pravin Shanmughanandam, Editor and Co-founder: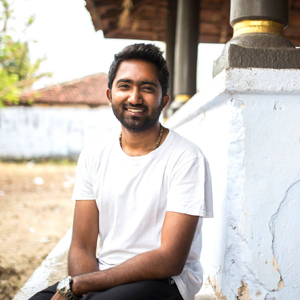 An enthusiast at heart, Pravin considers himself a Nature lover, dreamer and God's child. Through The Pollachi Papyrus, he aspires to offer a platform where like-minded travel enthusiasts can come together, collaborate and contribute towards efficiently documenting and creatively publishing the richness of the bio-cultural diversity, the land of Pollachi and the Anamalais hosts! With the endless birding trips and treks into the wild, seeking rural immersion by meeting amazing people along the way and their unique stories, and stumbling upon experiences where history comes alive, working with his wonderful tribe of young enthusiasts, the journey ahead promises thrill and excitement and he has Jesus and his family to thank for it all!
Likes:
Travel, Birding, Football, Manchester United, Biriyani, Rains, Drinking lots and lots of Tea and pretends to like Coffee!
---
Keerthana Balaji, Creative Head and Co-founder: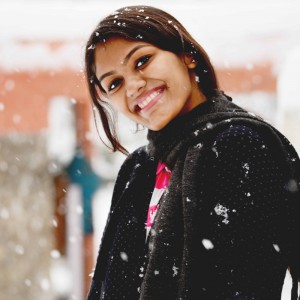 People and landscape photography gives her ultimate happiness until recently some stunning wildlife pictures clicked by a young boy, a conservation magazine and one whole morning spent with a Great Indian hornbill in the forests, inspired her to click birds and animals. Lucky and blessed as she considers herself, she was crowned Sanctuary Asia's Wildlife photographer of the year, (Runner up), just under a year since she took on Wildlife photography! With a camera in her hand and a mission at heart, photography and design, to her, goes beyond work – an urge to conserve and preserve the place she fell in love with, a place she calls HOME!
Likes:
Jesus Christ, Travel, Rain, Mountains, Photography, Strong Filter Kaapi, Chocolate, Lays Caribbean ,Mangoes, Music, Dogs, Cats, Elephants, The entire animal kingdom ( does not include the reptile world), Firangipanis and Neem trees, Lanterns, Shopping, Stationeries, Housekeeping, Cooking, Novak Djokovic, A.R.Rahman.
---
Rohit Kalingarayar, Photographer: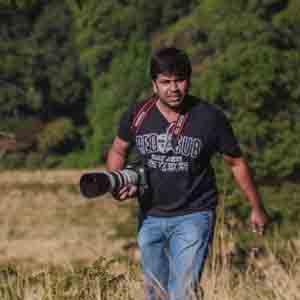 A man with one name and many facets in life, Rohit is a Photographer, chef, agriculturist, socialite, entrpreneur and much more as the list goes on. He currently works as a photographer with The Pollachi Papyrus and freelances occasionally. A movie buff, avid traveller, nature lover, foodie , ideator and a conceptualist, one can talk about almost anything to from gadgets to politics to farming and he will keep you engaged!
Likes:
Swimming, Jeeps, star gazing, fresh brewed beer, cartoons, PSP, movies, sitcoms, BBQ's with a camp fire, Elephants, night drives, Chennai.
---
Divakar KS,Web Lead: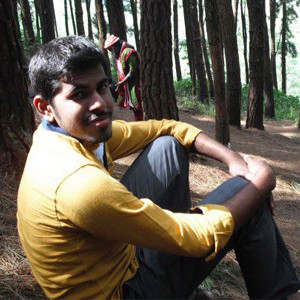 Finds himself wandering to find, understand, record and cherish the little things (also refer random things) he gets to see, listen, read and feel. To fall in love with them. And finally, to end up romancing them. Establishing 'Sportwalk' – a sports merchandising startup which aims at breaking the monotony in the field of sports media and merchandising and also to spread happiness through sports.
Likes:
Arsenal, AR Rahman, Books, Coffee, Dogs, Rain, Cooking, Fish (Means the coastal cuisine), Following Sports, Solitude, Writing journal, Speaking philosophical stuff with random people, Songs with good lyrics, Feeling the warmth of home, Travel (when he feels like), Steve Jobs, more random people and stuff.
---