As a kid, I recollect, during our annual visits to our family house in Kodaikanal, we were often taken by our parents to the Kurinji Andavar temple. I was probably 10 when I went there the first time. It was surely not the kind of place that impressed a ten-year-old.  But on this visit, our guide showed me a particular bush and mentioned that it was th Neelakurinji and that it blooms once in twelve years. It was something that for some strange reason stuck on to me and every visit henceforth involved me running to that bush with the hope of seeing a few flowers. I obviously didn't know what to expect but being a kid who was drawn to nature, it was something I looked forward to. During my five years of visits there, I, unfortunately, did not see even a hint of a flower on that bush. And after that, we entered the age where we pretended that we were far too "cool" to be talking about or looking for things like that. I became a city boy through my late school and college years.
My interests in the great wilderness of our planet were rekindled after a series of events during college and I ended up as a naturalist in one of the national parks of Central India. We were out all the time looking for wildlife of all sorts and this included a huge array of wildflowers too.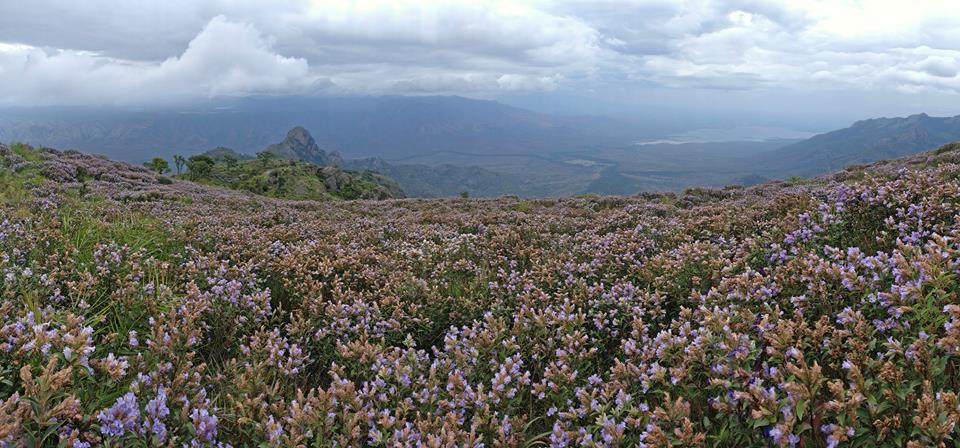 On my visit to South India this year, I had heard about the great bloom that was going to happen in August, in the Rajamalai area of Eravikulam National Park in Munnar.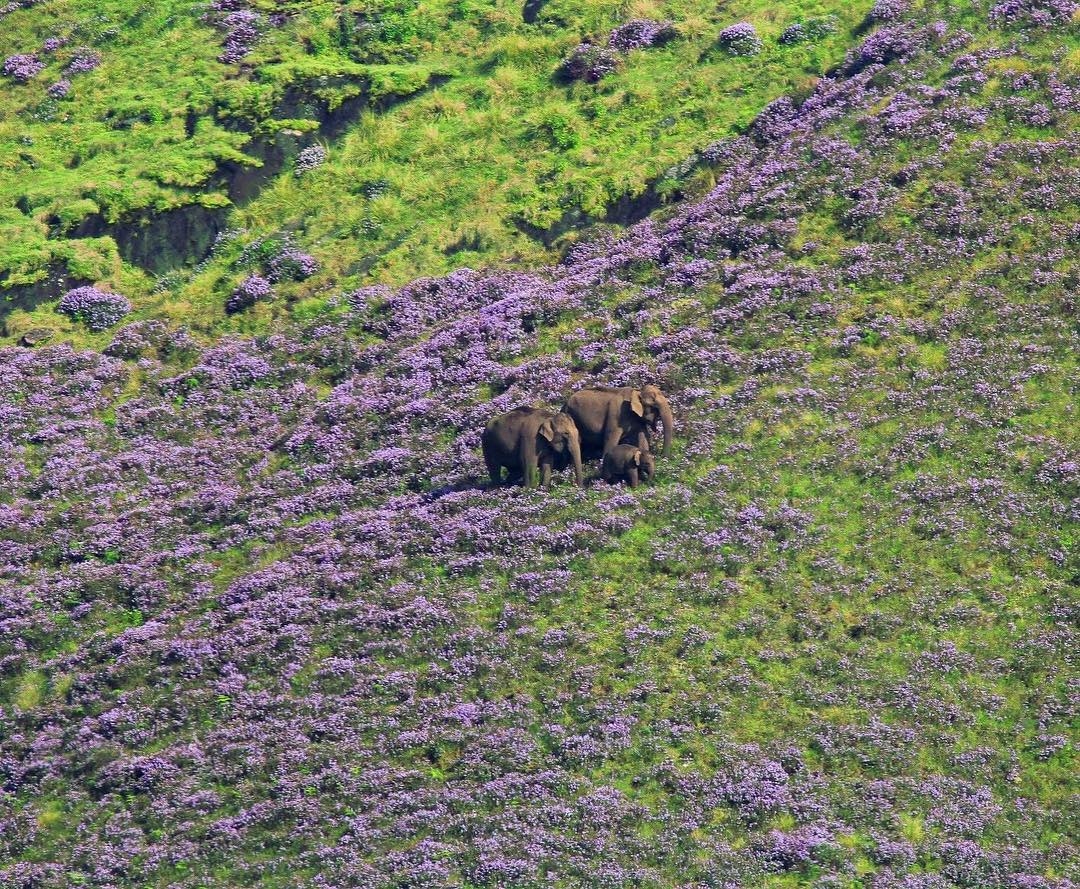 I had everything planned and disaster struck. It was the heavy downpour that struck Kerala, Coorg, and parts of western Tamil Nadu. I learned that people were having a tough time getting into Munnar with bridges collapsing under the force of the floods. It was a seriously depressing time for all involved. And a small part of me realized that I had to wait another 12 years to witness the bloom.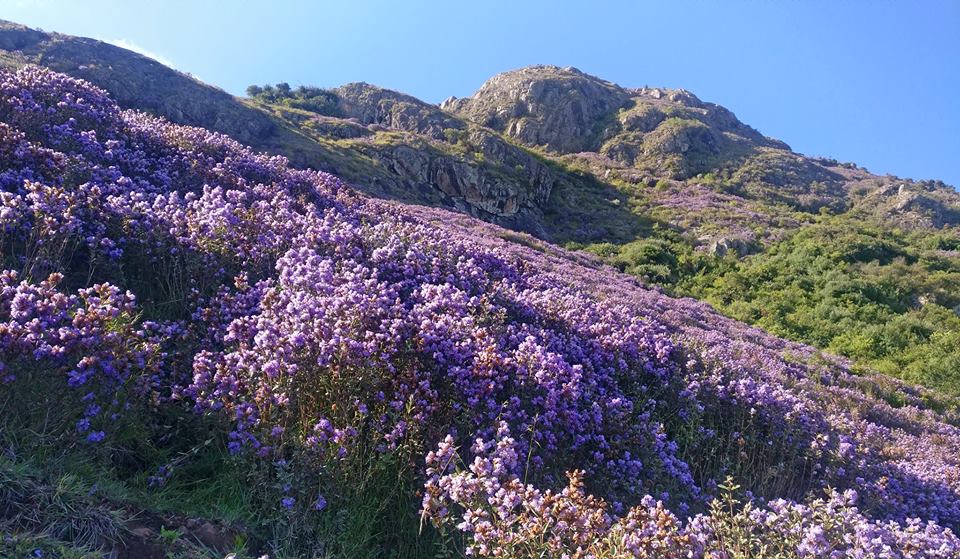 I changed my plans and decided to visit  Kotagiri in the Nilgiris, one of my favorite haunts in south India. We had planned a few walks and some birding/herping sessions with our local guide. On our first meeting, he came to me and showed me something on his phone. It was an image of a hill, covered in a pinkish purple bed of flowers. I honestly shouldn't have been surprised to see a bloom happening in the Nilgiris at the same time but for some strange reason all our thoughts of the bloom were associated with Munnar and I had forgotten that all it takes was the existence of a good number of bushes of the right age group in the right habitat. And of course, good weather conditions, which by the way the Nilgiris had at that point. Our guide said he will find us the ideal spot and true to his word, he called us later in the evening, with a plan to leave immediately. The bloom was there but it was closing towards the end and some of the flowers were starting to wilt. We had to go that day and we had to hurry to manage some light at the spot. I was excited, but like my ten-year-old past self, I had no idea what to expect.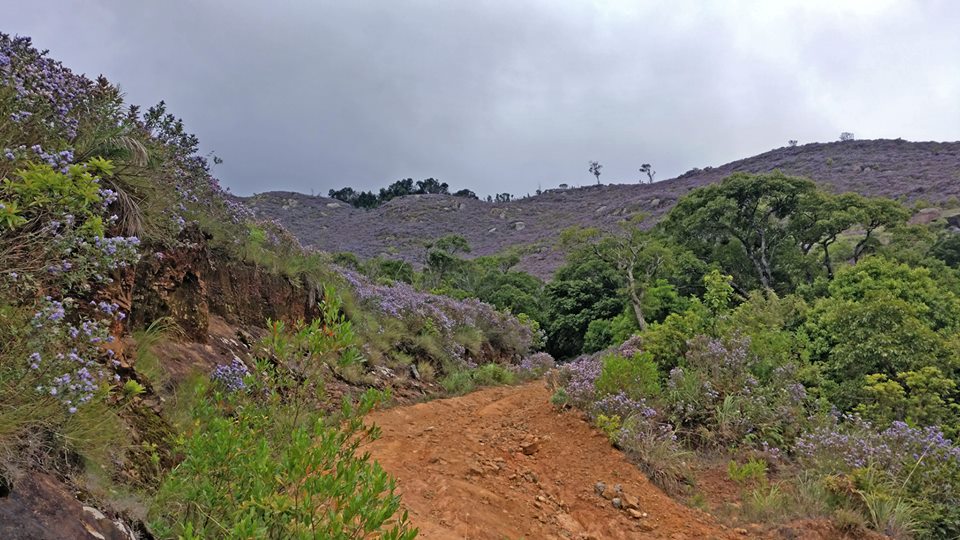 We drove out of Kotagiri towards Kodanadu after which we detoured into some estates and some non-existent roads. It was a good one hour drive, with the vehicle taking a lot of beating and at the same time, the light was fading, so we pressed on without much hesitation. The road after a point was covered in elephant dung and bear scat as we entered the slopes that led straight into the Moyar gorge. We were looking down at all these exciting signs when Varun suddenly asked me to look up. And there it was, just like the picture, but so much bigger, and so much better.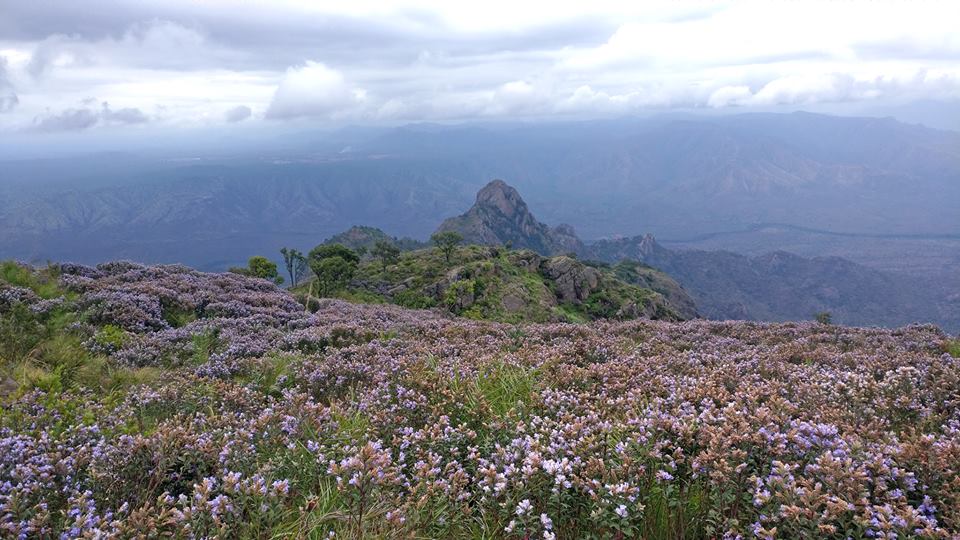 It was an entire hill and a few hills around it, covered in flowers, bordered only by forests on all three sides and the picturesque Moyar gorge on the northern end. Just like what my guide said, some of the bushes were wilting but I remember thinking at the moment that it possibly looked prettier this way, not sure why. And the best part was, it was just us and the flowers. It was the perfect ending to my not-so-frantic search that started when I was ten. We were there at around 5:45 pm and the sun was just creeping in and out of the monsoon cloud. We spent a good twenty minutes before we had to head back or risk navigating those roads at night with the possibility of elephants blocking the path.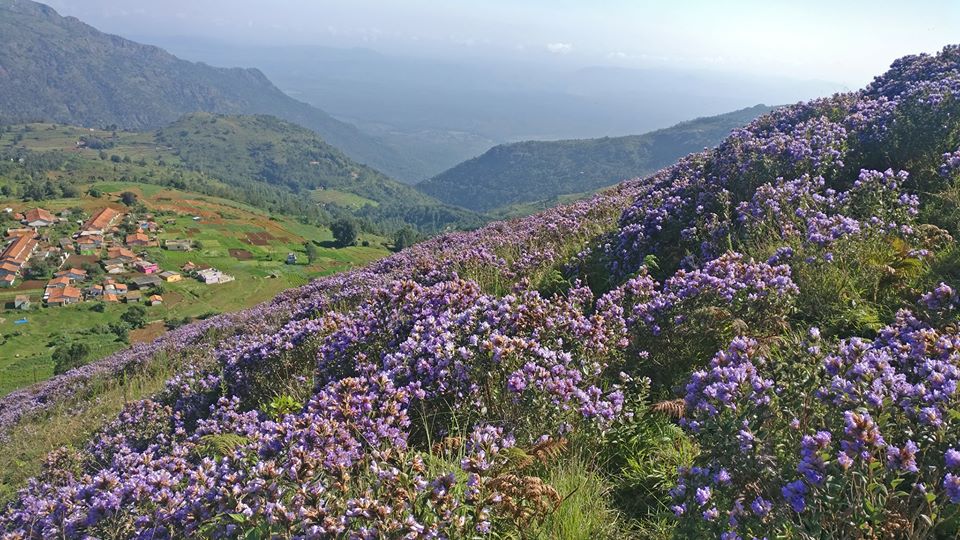 Later that month we learned that the Kotagiri bloom was over and that a new bloom had sprung up in the grassy slopes above Kalhatty. And this time it was in its prime. Naturally, I packed my bags and caught the next bus to Kotagiri. On this trip, we were also a larger group, friends of mine from the Central Indian parks and Delhi were there too to witness this bloom that I had promised them. We took the directions from a local contact and left before sunrise from Kotagiri. We could see the purple slopes from the road at a distance but it was a good half hour climb before we started walking among the flowers. The bloom was smaller but with the Kalhatty ghats dropping at one end and the rocky mountaintop at the other, this place had a totally different appeal to it. And the flowers were as purple as they can be. Not a single wilting individual in the entire field.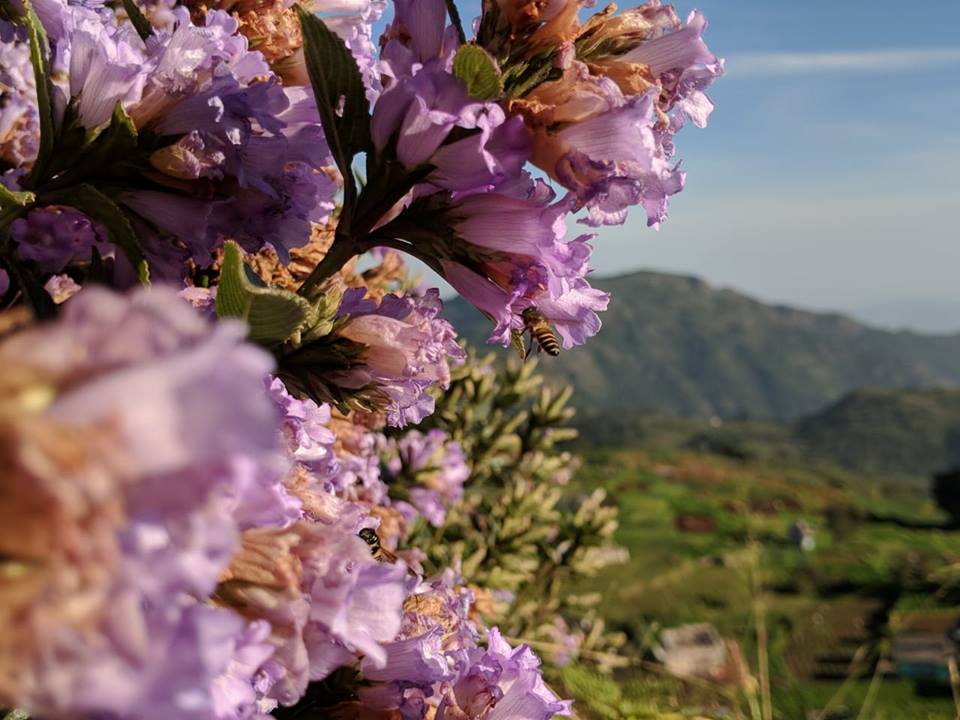 The bees were there in good numbers but there was enough going on there that they choose not to bother us. This story would've been very different if the bees had chosen otherwise. It was the second bloom for me, and I remembered the climax from the movie '"The Last Samurai", when Ken Watanabe, as he dies, gives the verdict on the Cherry Blossom blooms that he had seen in his lifetime, ''they were all perfect''.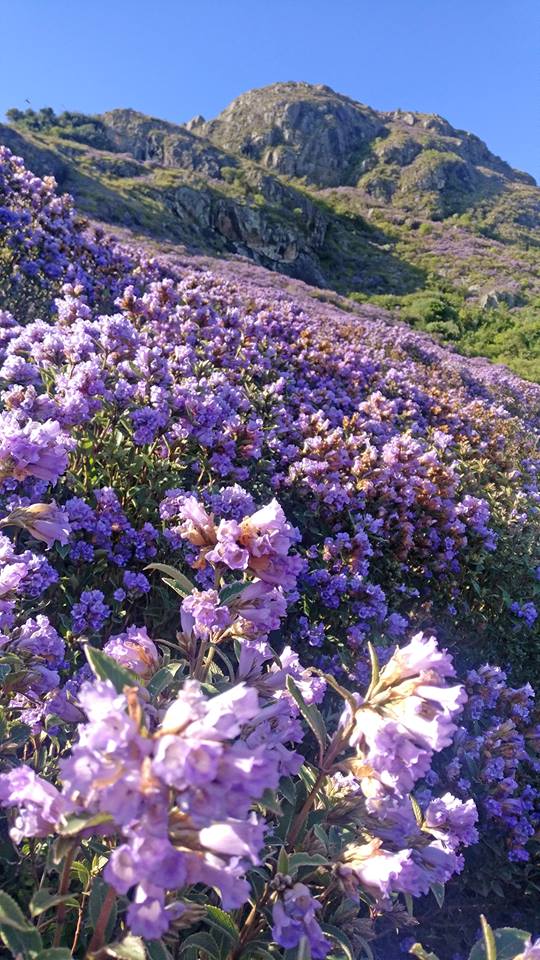 So yes, I am now set to head back to Ladakh, into the cold desert, no more flowers or frogs or snakes, but I can honestly say that I have had the lion's share of them this year. And as I leave I hear that the blooms at Eravikulam and Kolukkumalai have sprung to life in Munnar. Hopefully, I'll be able to witness them the next time.
And if the bush at the Kurinji Andavar temple in Kodaikanal ever comes to bloom, please do let me know!