There has always been a very strong relationship between human beings and travelling. We love the lush green forests and crystal clear water. It is so beautiful, that anyone as young as 5 years or as old as 50 years can experience and enjoy it. You need not be 21 to fall in love. One can just set out on an exploration into the forests and feel the magic! But not all is well with our forests. Wildlife enthusiasts like us are faced with the question, "What can we do to create a positive change for a bright, pollution free, green and promising future?"
Conservation of forests is a global cause of concern. While researchers and environmentalists from all over the world are increasingly stressing on the protection of natural bio-diversity, the stage when this was just 'important' and not yet critical has gone down way back in history. It is now, that all of us must join hands and think about the small ways that will make a big difference in the future.
"One of the fun ways of contributing to this global cause is Travelling ."
By that, I don't mean the commercial large scale variety tourism but sustainable eco-tourism instead. Eco-tourism, if done appropriately can help save the natural bio-diversity hotspots while employing and empowering the otherwise disadvantaged local communities. With many people around India failing to understand the problem of natural diversity, tourism like this can be of great help. Especially in developing countries, it is a must-adopt model where you can conserve maximum resources while helping the indigenous groups of people sustain their natural livelihoods.
"Take nothing but photographs. Leave nothing but footprints."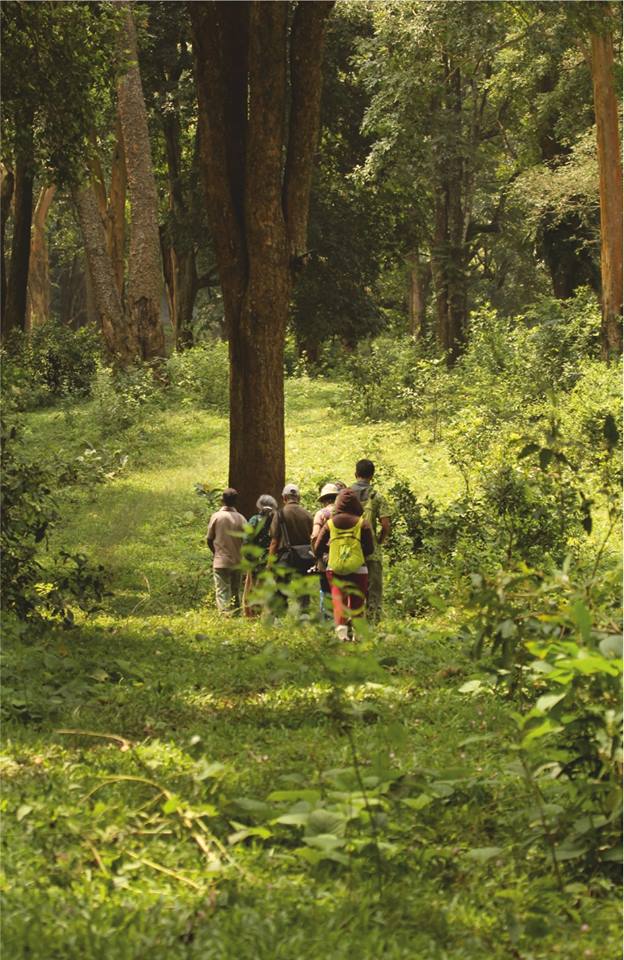 These are but two of the various approaches to ecotourism. Let me list some more over here:-
• Conserving the land and animals through active measures.
• Visiting endangered lands and educating tourists on the dangers, the environment faces from human development.
• Giving local governments and industry a reason to be ecologically minded.
• Putting money into the environment- donate for a cause !
• Raising the value of a live animal in the eyes of an increasingly apathetic world
Eco-tourism is a double edged sword- when used correctly it yields amazing results, creates awareness and raises standards of the local livelihood but when misused and abused- it may turn out to be worst possible offender! It is for this exact reason that it must be carried out by trained and aware practitioners who know what works and what hurts. That being said, eco-tourism as a business model has a vast potential to let you have your cake and eat it too! With the ever increasing awareness among masses, many are choosing eco-traveling while giving up on luxury travel packages.
"This travel is not only fun but also an experience one can never get out of luxury hotels and resorts, the adrenaline rush with the challenge of trekking through the jungle overrides the extravagance of a car".
It is this "Connect with Nature" that really distils and captures the very core essence of not only Eco-tourism but travelling in general!  I make sure I go on at least one nature tour every month to keep my brain and body vitalised. I suggest you try my mantra of happiness as well 🙂 This October, me along with a group of nature enthusiasts from Bangalore, Mysore and Coimbatore flocked together to explore the Anamalai hills near Pollachi, on a nature tour itinerary put together by myself and my naturalist friend Kiran. Thadam Experiences, an Eco-tourism venture based out of Pollachi, was our local guide.
Here are my 9 "Incredible Eco-Tour Moments" from our trip to the Anamalais:
1. The Trek in the Anamalai Tiger Reserve-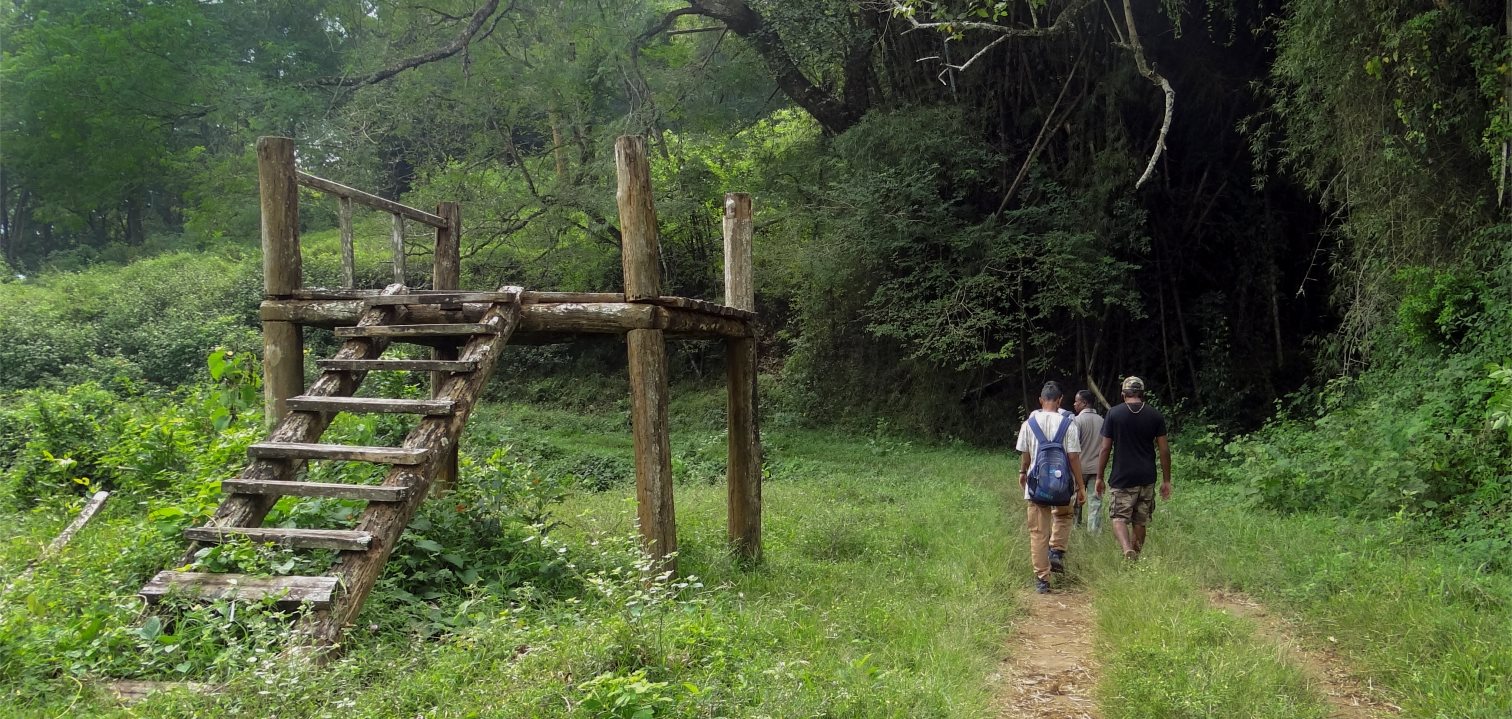 Being a trekker and a hiker by body, mind and soul, exploring the bio-diverse rich forests of Topslip in the Anamalais by foot was an exhilarating experience. With the native Malasar tribe as our guide, it was thrilling to walk amidst the dense forests while spotting birds, butterflies and pug marks all along the way.
2. The Nilgiri Tahr, on top of the world

It was a breath-taking experience to watch the Nilgiri Tahrs take a stroll where no human would dare to climb. Spending time with these wonderful, impressive creatures at close quarters, while enjoying the backdrop of the mighty Anamalais and the deep blue waters of the Aliyar Reservoir was a spectacular wildlife moment on a perfect evening setting.
3. Time traveling within the lush green tea plantations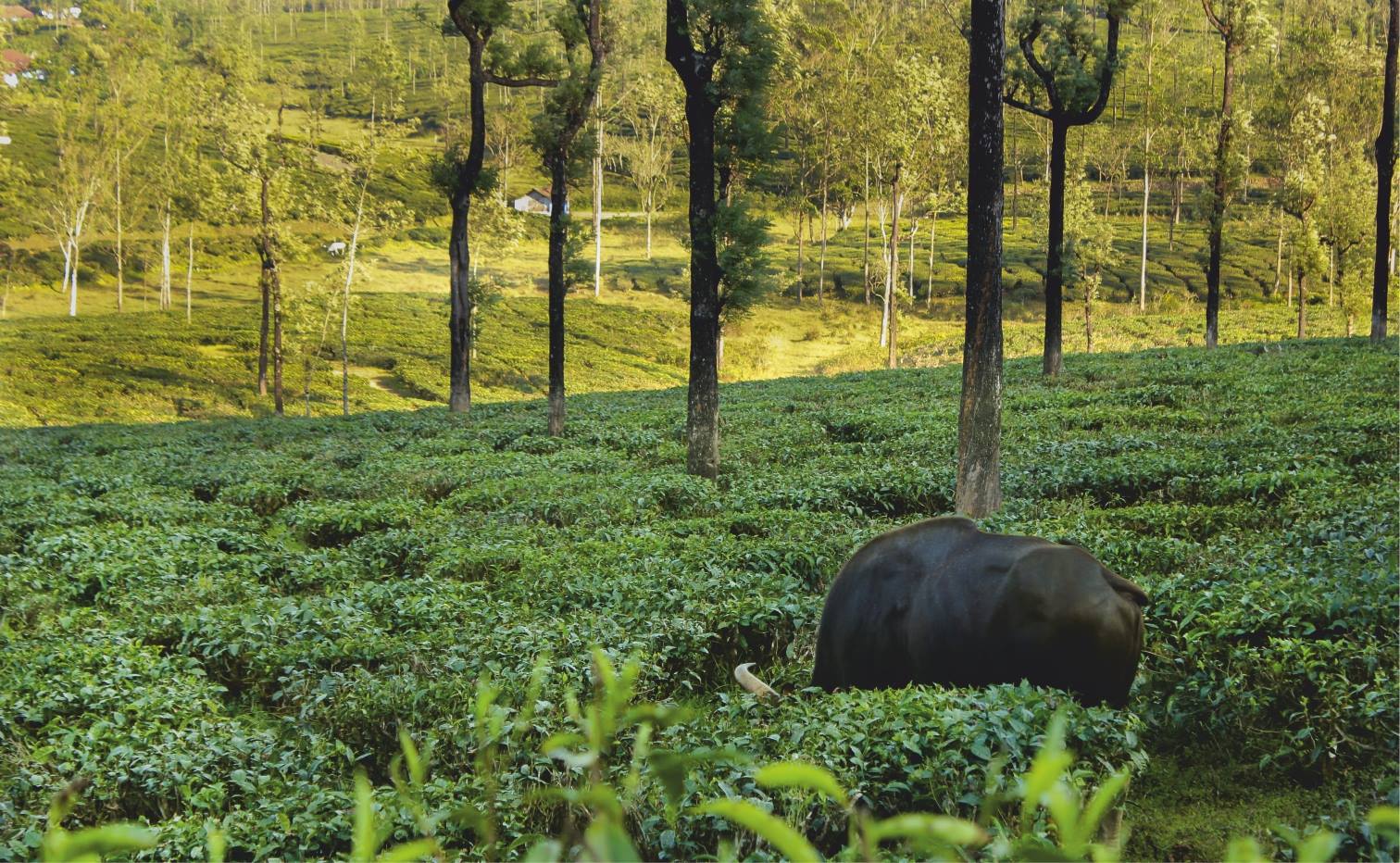 The walk within the green tea plantations transported me to the romantic songs in the magical era of the 1990's. The vast expanse of undulating, sun-kissed valleys of tea gardens interspersed with forest thickets was a blissful treat to the eyes.
4. Tete-a-Tete with the Whistling Schoolboy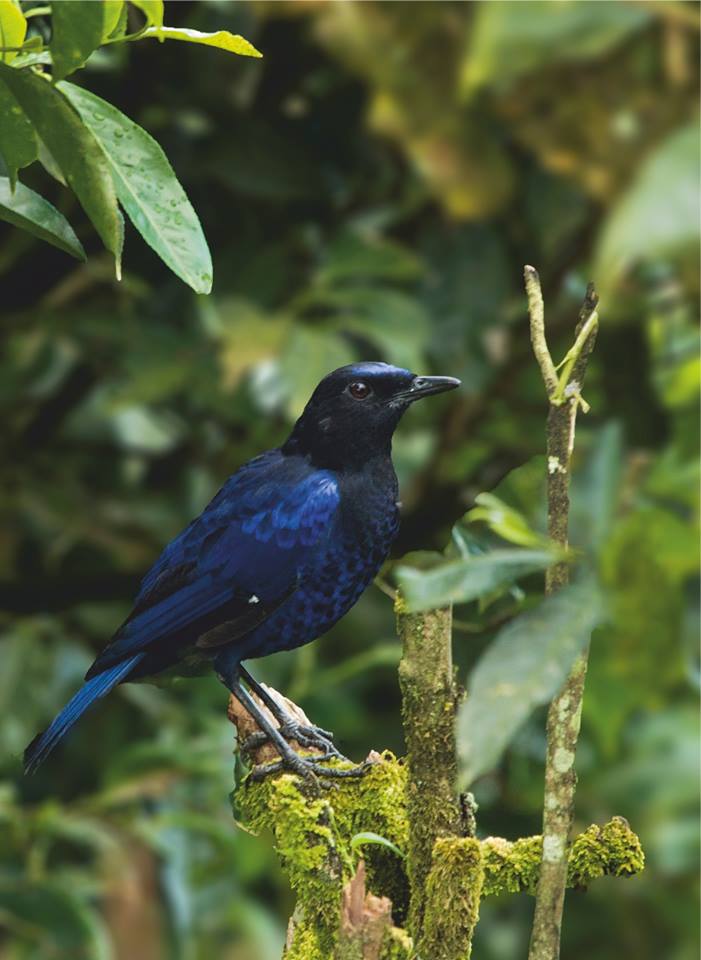 While I was sipping hot, garden fresh tea I cannot possibly explain how this little bluebird came in whistling at us. The Malabar whistling thrush are known to live in dense canopies in evergreen forests but here in the Anamalai tea gardens the scenario is a little bit different. Possibly the cutest moment on this list!
5. Climbing up an old, shaky watchtower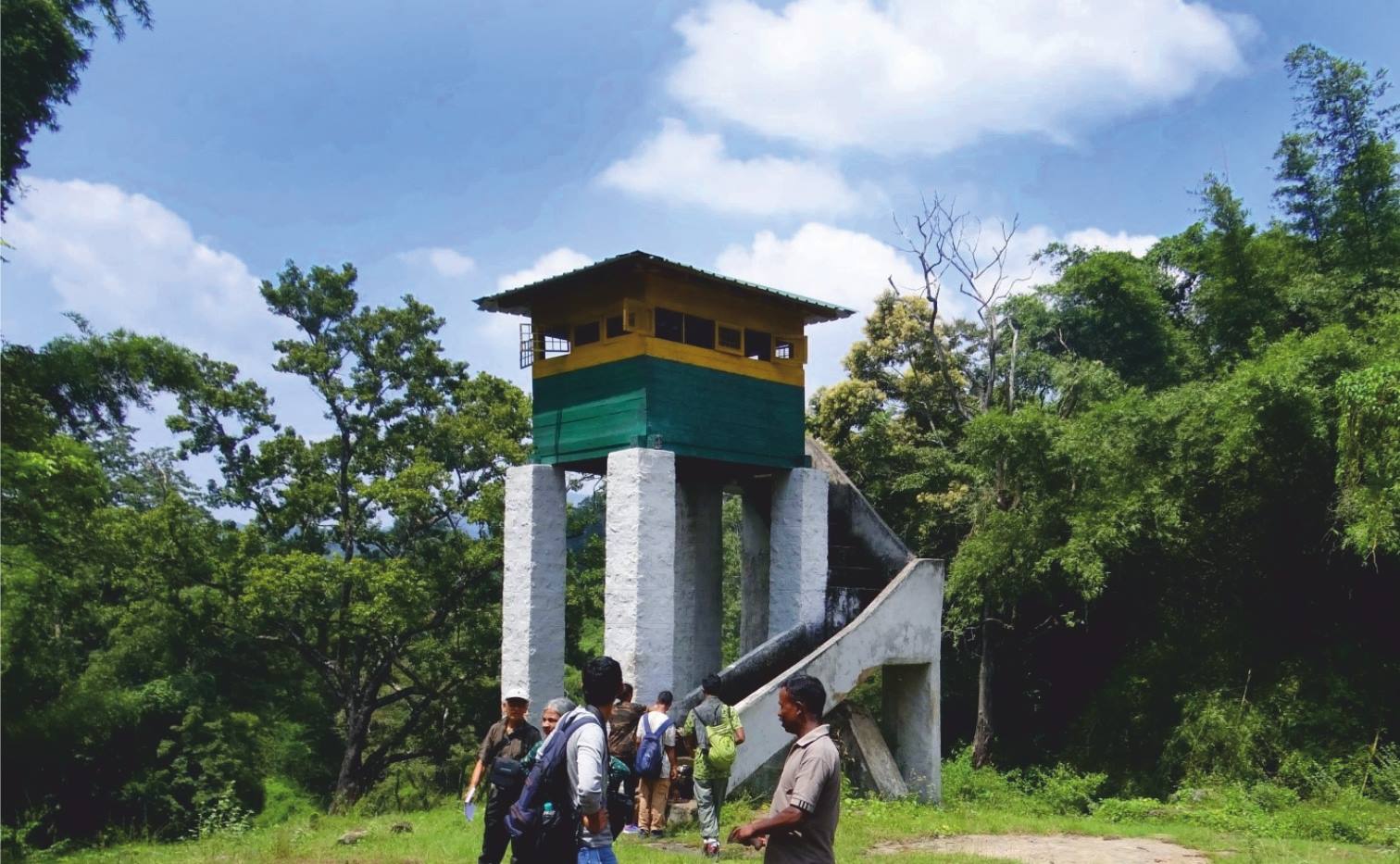 With a group of excited nature enthusiasts for company, it is natural to try life risking stunts in search of adventure. We climbed the shaky, rickety watch tower during our trek wishing to sight a big cat. Although the cats refused to show up , it was an adventuresome experience to cherish.
6. Spending time with the Nilgiri Langurs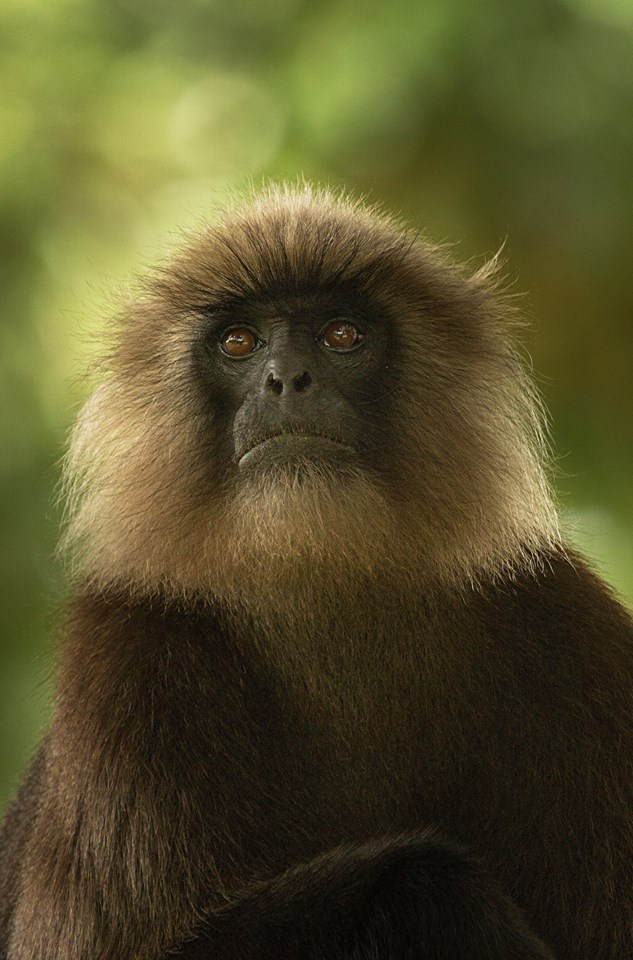 I love langurs for the strange fact that they communicate within their groups by various vocalization skills. Though the langur communication skills are not as advanced as that of Chimpanzees, by simple observation one can easily point out the similarities between man and langurs. I think in the wild this is one of my favourite indulgences, because it explains a lot about how nature binds us all.
7. Face to face with a family of Elephants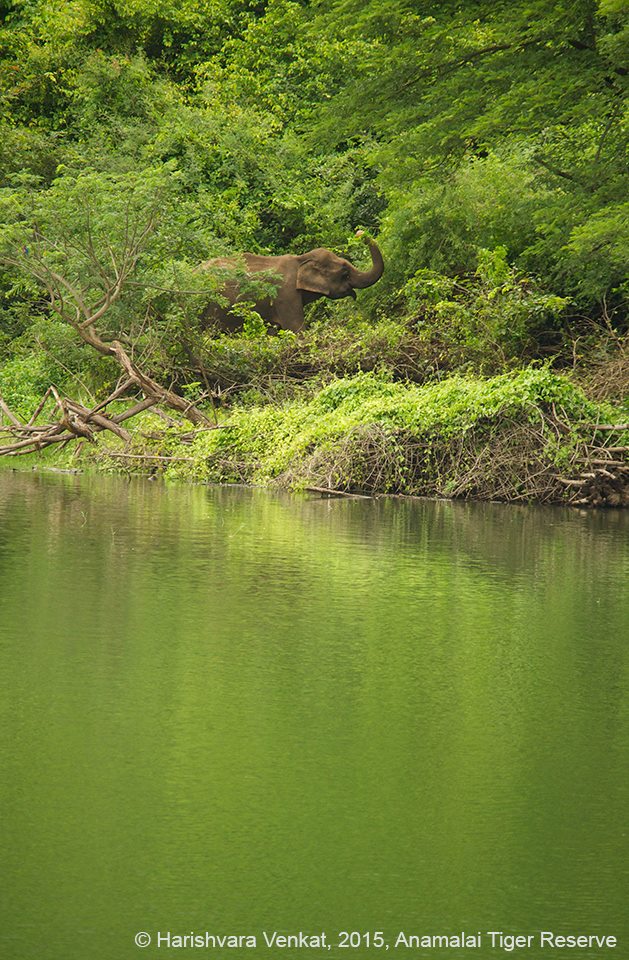 Watching an animal as huge as an elephant, in the wild, is an awe-striking experience. While we were driving up to our home-stay, our local expert pointed out to a family of three elephants grazing and quenching thirst. The bond between the mother Elephant and the calf is possibly the most magnificent wonder of Mother Nature. To see it right in front of us was a once in a lifetime opportunity, I got, owing to my eco-travels.
8. Love at first sight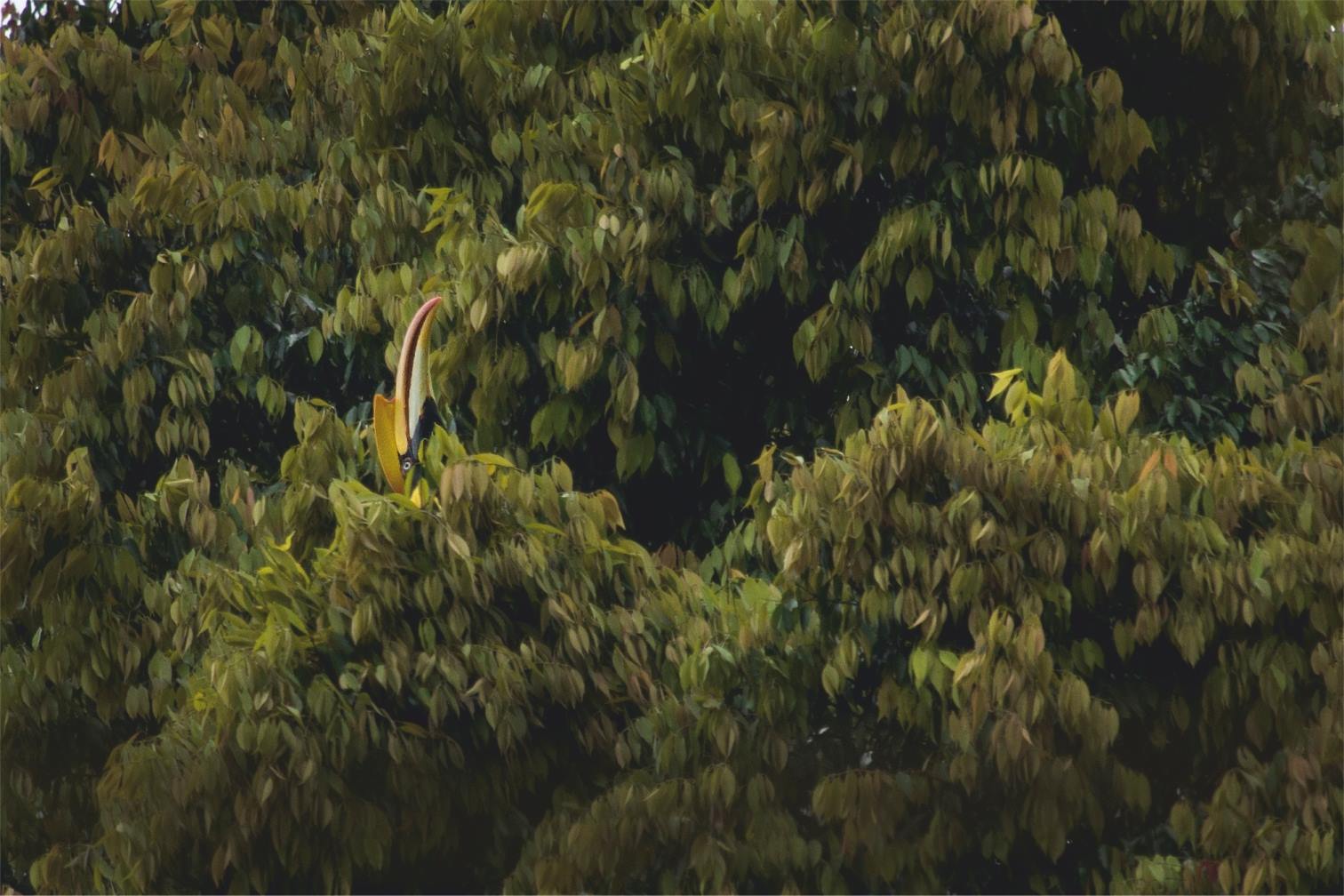 These majestic giant birds with bright yellow bill, orange tinted casque and a black and white body, are simply breathtaking to witness within these rainforests. We were extremely lucky to get a glimpse of this beautiful Great Indian Hornbill feeding on berries.
9. Standing together 'for nature, within nature'- nurturing bonds that would last forever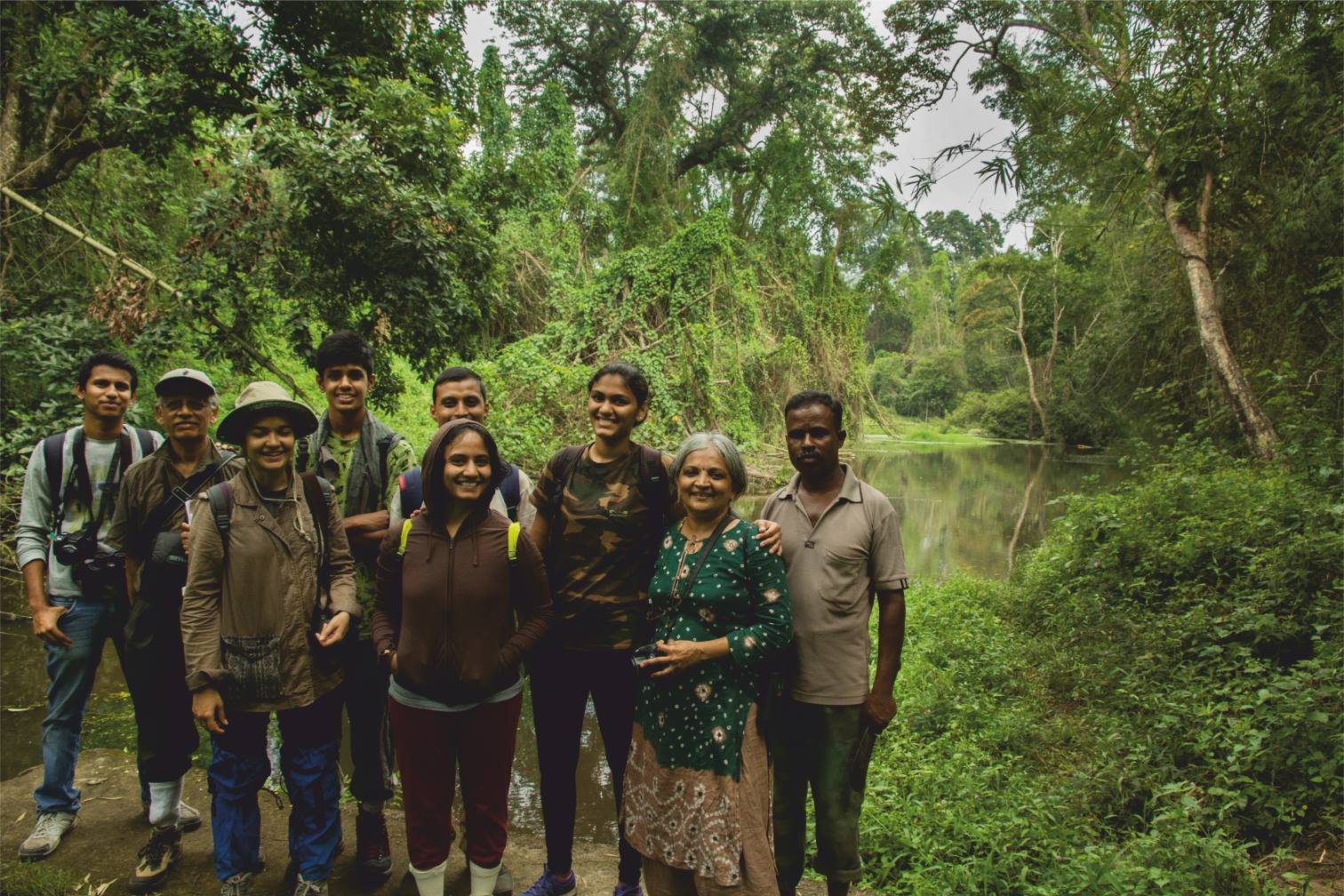 Traveling not only connects you with Nature but gives you a chance to meet like-minded people of all ages. This is when one can truly reflect on the true meaning of friendship- giving it a a new boundary every single time.